Unemployment for Older Workers a Little Bit Better
By Carole Fleck , May 02, 2014 01:22 PM
Employers added a higher-than-predicted 288,000 jobs to the economy in April and older workers seemed to benefit a little from that momentum, the government said Friday.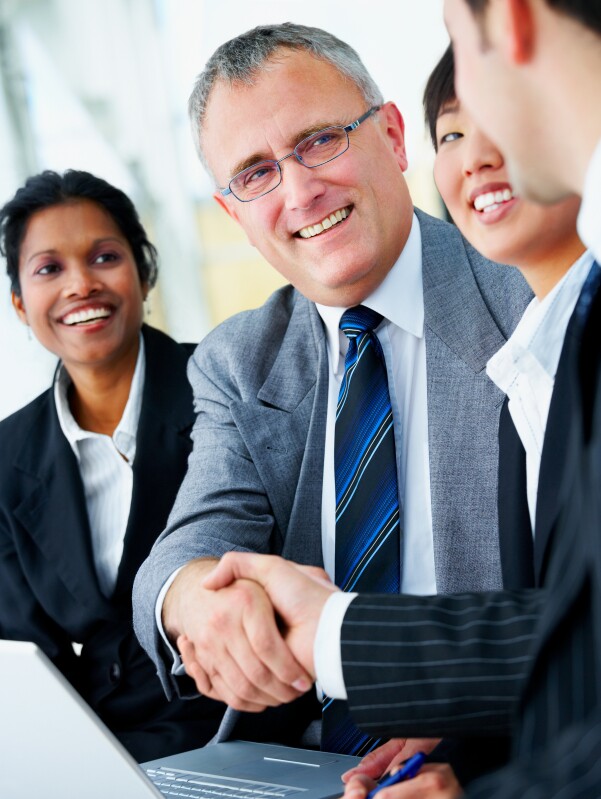 Among men age 55 and older, the jobless rate in April declined slightly to 4.7 percent from 4.8 percent in March. Older women saw a similar drop, to 4.6 percent from 4.7 percent the month before. For some perspective on the improving employment picture, consider that in April 2013, the jobless rate for older men stood at 5.7 percent and for women it was 5.1 percent.
The jobs landscape brightened for workers of all ages in April. The unemployment rate fell to 6.3 percent from 6.7 percent in March. To see how far we've come, the jobless rate in October 2009 was 10 percent, according to the Bureau of Labor Statistics.
The spring rebound, however, continues to elude many unemployed older workers who face daunting prospects to land a job.

"Older workers are much better off than they were during the depths of the Great Recession and its immediate aftermath," says Sara Rix, a senior strategic adviser at AARP. "Recent job growth has been encouraging, but it doesn't seem to have had much impact on prospects for the long-term unemployed."

The average duration of unemployment for workers age 55 and older was about 51 weeks, the same as it was one year ago, Rix says. It was about 35 weeks for those under 55.
Just under 10 million people were out of work in April, the BLS said. Of those, more than 35 percent had been out of a job for six months or more.
Also worrisome was the decline in the labor force last month. It shrank by 806,000, the biggest drop in six months, in part because unemployed people stopped looking for work. People aren't counted as unemployed if they give up their job search altogether. Also, fewer people entered the job market, the government said.
While the number of jobs created in April was stronger than in previous months - led by construction, professional and business services, retail stores and restaurants - some of that growth may have come from "catch-up hiring from the long disruptive winter," says Sophia Koropeckyj, managing director at Moody's Analytics, just outside Philadelphia.
"I don't think we'll see as strong a report next month," she says. "But we do think there is evidence the labor market is improving. We see that from very low layoff activity, from improving business confidence, from improving manufacturing activity and from the breadth of job creation."
"It's been a very bumpy road," she says. "Generally, it looks like the economy is moving in the right direction."
That bumpiness may continue. A report by the outplacement consultancy Challenger, Gray & Christmas said employers announced plans to shed 40,298 workers from their payrolls in April, up from 34,399 in March. It said retail and financial services planned to cut the most workers.
Photo: Yuri/iStock