Was Fired New York Times Editor Paid Less Than a Man?
It's not just women toiling away in middle management or other low-profile positions who apparently are paid less than men.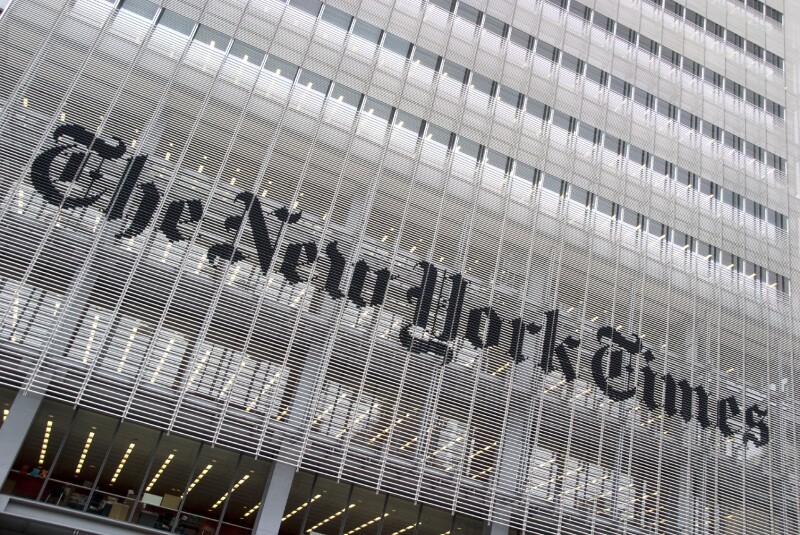 Jill Abramson, fired yesterday as executive editor of the New York Times - a position she had held since 2011 and the first woman ever in that spot - reportedly just weeks ago found out that her pay and pension benefits were much less than her male predecessor's. She balked, and, according to the New Yorker, the pay gap was closed. A Times spokeswoman told the magazine that Abramson's compensation was "directly comparable" to the prior executive editor, Bill Keller.
>> Get discounts on financial services with your AARP Member Advantages.
Of course, there likely were other issues than complaining about her pay that contributed to Abramson's dismissal.
No one can accuse her of disloyalty to her employer, though. Many years ago, Abramson had the Times "T" tattooed on her back.
Ariane Hegewisch, study director at the Institute for Women's Policy Research, says she wasn't surprised by reports of pay inequality at the top of the Times.
"I'm cynical," says Hegewisch, who studies pay issues.
Abramson hadn't been an employee as long as her predecessor, according to the newspaper. The publication has had financial problems and, as a result, was restricting benefits, Hegewisch says.
On the other hand, Hegewisch says, even if Abramson had logged fewer years at the Times, she still had years of experience elsewhere, including the Wall Street Journal.
One of the problems with many companies is that their compensation isn't transparent. Thus, they look at a worker's previous salary as a guide and build from there, rather than using the compensation of the person being replaced, Hegewisch says. By using a worker's previous pay only, the new employer may replicate any past pay discrimination the employee has suffered, she says.
Without transparency, a company can say, "He's gone. What can we get her for?" Hegewisch says.
Update: After much speculation over Abramson's compensation, Times publisher Arthur Sulzberger Jr. denied the ousted executive earned less than her predecessors.
"Her pay is comparable to that of earlier executive editors," Sulzberger wrote in a memo to Times staffers. "In fact, in 2013, her last full year in the role, her total compensation package was more than 10% higher than that of her predecessor, Bill Keller, in his last full year as Executive Editor, which was 2010. It was also higher than his total compensation in any previous year."
He went on to say that it was difficult to compare pensions because they are based on years of service. The Times froze managers' pensions in 2009.
"Compensation played no part whatsoever in my decision that Jill could not remain as executive editor. Nor did any discussion about compensation," Sulzberger wrote. "The reason - the only reason - for that decision was concerns I had about some aspects of Jill's management of our newsroom, which I had previously made clear to her, both face-to-face and in my annual assessment."
Photo: FrankvandenBergh/istockphoto
Also of Interest

See the AARP home page for deals, savings tips, trivia and more.