What's Mom Worth? Between $62,985 and $118,905
By Carole Fleck , May 08, 2014 08:35 AM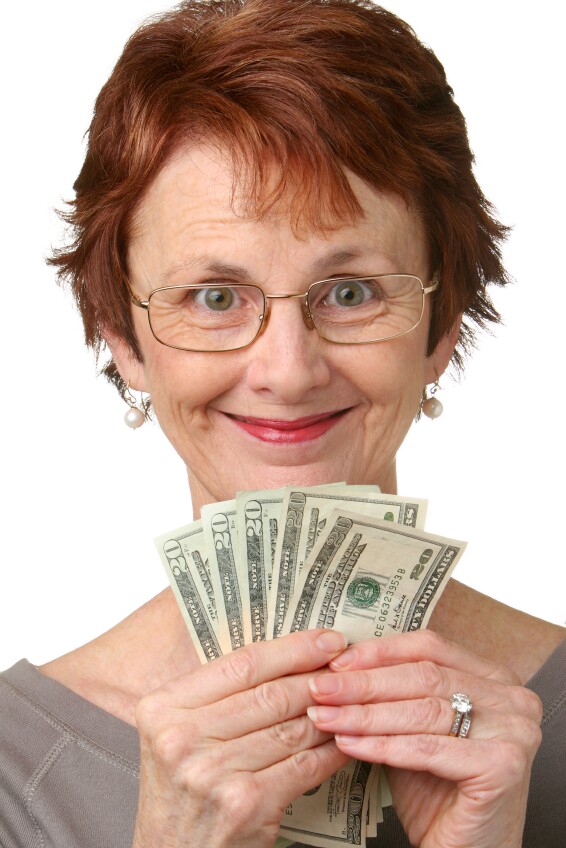 It's difficult to put a price tag on moms (or so we'd like to think). Nevertheless, as Mother's Day approaches this Sunday, two websites calculated a mom's worth based on her various jobs around the house. Think top chef, chief accountant, chauffeur and teacher.
Using Bureau of Labor Statistics wage data that correlates with those jobs outside the home, Insure.com said moms are worth $62,985 in 2014. That's higher than their value last year, which was $59,862.
>> Sign up for the AARP Money newsletter.

"Wages for typical mom tasks, like cleaning, cooking and keeping kids healthy and entertained, took a big hit during the recession," says Penny Gusner, a consumer analyst for Insure.com. "This year nearly all of them increased."

She says that men in those jobs outside the home (taxi driver, cook, accountant and teacher) still make more than women in the same positions. For example, male cooks earn a median $411 a week compared with $382 for women. Male teachers and other instructors earn a median $1,055 a week; for women, it's $729. So much for equality in 2014.
The folks at Salary.com also calculated the value of moms - both the stay-at-home and working varieties. Clearly, we're not slackers. Stay-at-home moms worked a tireless 96.5 hours a week, on average. If they were paid for all they did, they'd earn $118,905 a year. Their weekly tasks were calculated this way: Psychologist for 8.3 hours at $38.94 an hour; computer operator for 8.6 hours at $16.44 an hour; housekeeper for 14.6 hours at $10.19 an hour; van driver for 7.8 hours at $13.65 an hour; laundry operator for 6.5 hours at $10.10 an hour; and so on.
Working moms juggle their paid and unpaid positions yet manage to put in 59.4 hours at home each week, on average, worth $70,107. They had the same tasks as stay-at-home moms but spent fewer hours on them.
>> Get discounts on financial services with your AARP Member Advantages.
For all that Mom does, you may be wondering how you can show your appreciation on her special day. (Hint: Don't buy her a vacuum cleaner.)
Insure.com also asked 1,001 mothers with children living at home what their ideal gifts were. Among them:
A day at the spa (38 percent)
A family weekend getaway (32 percent)
A gift card or dinner at a local best restaurant (25 percent each)
Photo: Steve Luker/iStock
Also of Interest

See the AARP home page for deals, savings tips, trivia and more.