Which Retirement Personality Fits You?
By Carole Fleck , June 06, 2014 11:54 AM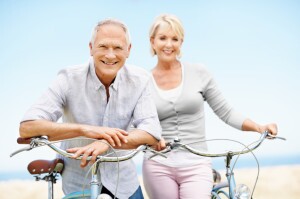 The notion of retirement, in which decades are devoted solely to leisurely pursuits, is evolving. In the future we'll be hard-pressed to find older folks perpetually lazing on the beach, taking up their days with golf or tennis, or lounging around the house. Instead, most retirees will be working.
At least, that's one of the findings from a new Merrill Lynch/Bank of America survey of 7,078 people, including 1,856 working retirees and about 5,000 who are nearing retirement or retired but not working. It asked folks about their expectations for retirement and attempted to bust a few myths along the way (such as career ambitions are for the young, and older people work in retirement primarily for the money, rather than for social benefits and mental stimulation.)
>> Sign up for the AARP Money newsletter
Just about half of today's retirees say they've worked or plan to work during their retirement. Most workers 50-plus (72 percent) say they, too, want to work after they retire, according to the study, which was done in partnership with the consulting firm Age Wave.
Some workforce experts point out that there's a disconnect. People often say they want to work into their 70s, though they actually end up retiring and collecting Social Security benefits early. A recent blog post noted that 41 percent of men and 46 percent of women apply for Social Security at 62, the earliest age at which you can collect benefits.
Also, not everyone will be able to work into their 70s or beyond. Age discrimination, health problems or caregiving responsibilities will keep some retirees from re-entering the workforce.
Read: Forced Out, Older Workers Are Fighting Back
Ken Dychtwald, Age Wave's founder and CEO, cited a few compelling factors that no doubt may be pushing people to redefine the traditional notion of retirement: longer life expectancies, which means more retirement years to fund; a desire to stay productive; and the need to bolster nest eggs.
"Retirement is being retired," he says.
People have different reasons and ambitions for working in their twilight years. So researchers came up with four personality types to describe them:
Driven Achievers believe they're at the top of their game. They tend to be workaholics, even in retirement. Half say they're financially secure. Guess what? Most of them are men.
Caring Contributors are seeking to give back to their communities. Almost half of them work for a nonprofit; more than a quarter are unpaid volunteers. Half say they're financially prepared for retirement. Slightly more than half (53 percent) are women, and 47 percent are men.
>> Get travel discounts with your AARP Member Advantages.
Life Balancers want to keep working for the social connections, but they also need the income. They want work that's fun, not stressful, and part time. They're evenly split between men and women.
Earnest Earners need the income from working in retirement to pay the bills. They're frustrated and regret having to work at this stage in their lives. Needless to say, they don't feel they've saved adequately for retirement. Women make up 53 percent of this group, and men 47 percent.
Which type are you?
Photo: kupicoo/iStock
Also of Interest

See the AARP home page for deals, savings tips, trivia and more.