Los cigarrillos electrónicos ¿de veras funcionan?
Bueno, hoy voy a empezar diciendo que yo jamás me he fumado un cigarrillo. Mi cuerpo siempre ha rechazado su mera presencia y por eso creo que tengo suerte porque estoy consciente de la gran cantidad de hispanos fumadores. En realidad no sé lo que es tener interés por fumar y mucho menos sentir la necesidad o estar adicta al hábito de fumarme un cigarrillo o a sus componentes como la nicotina.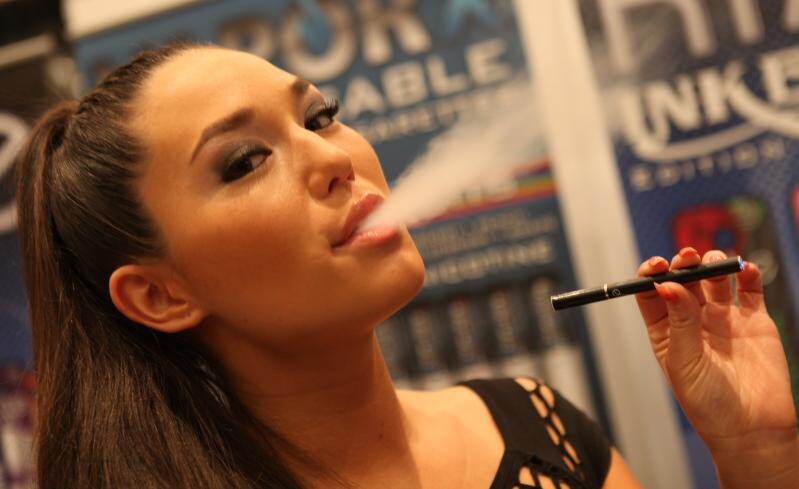 Por eso es que siempre que algún amigo o amiga viene a donde mí­ a compartir su deseo de dejar de fumar o lo difí­cil que es combatir esa adicción no puedo más que escuchar con oidos solidarios y observar.
El otro dí­a vino de visita a mi casa un amigo con una raro palito, digo yo, que echaba humo. Luego supe que en realidad se trataba de vapor. Ingenua al fin en el tema de la fumadera, le pregunté qué era. Mi amigo sonrió y me dijo que era un cigarrillo electrónico o "e-cigarrette" como le dicen en inglés.
Vi en su sonrisa una mezcla de emociones: entre el deseo de dejar el vicio, pero también me indicó que no estaba muy convencido de poder lograrlo. Era como si el uso del cigarrillo electrónico fuera un "vamos a ver qué pasa, a ver si esto funciona de verdad". Y resulta que mi amigo no es el único que está depositando en los cigarrillos electronicos la intención y esperanza de dejar de fumar sin estar del todo convencido de que funcionen.
Según una encuesta nacional (en inglés) realizada por el National Cancer Institute, con investigadores del Annenberg School of Communications de University of Pennsylvania y University of Illinois-Champain, el conocimiento sobre los cigarrillos electrónicos ha aumentado significativamente de un 16 a un 77% entre la población, en comparación a hace 5 años. Sin embargo y en contraste, el porcentaje de personas que confí­an en su utilidad o en que los cigarrillos electrónicos son menos perjudiciales que los cigarrillos de tabaco ha disminuido de un 84 a un 65%.
En fin, que los investigadores también hacen la salvedad que frente a estos datos, aún no queda claro si los cigarrillos electrónicos serán una alternativa más saludable al fumar o si ayudan en los esfuerzos en términos de salud pública por reducir la comunidad de fumadores.
¿Cómo dejar de fumar entonces? Medicare tiene un programa que puede ayudar. Pero... ¿por qué algunas personas pueden y otras no? ¿Lograste tú vencer el hábito? Comparte tu historia conmigo en el área de comentarios.
Vean el ví­deo, en inglés, de los investigadores de esta encuesta:
También te puede interesar:

Foto de Michael Dorausch via Flickr.com