¿Por qué están subiendo los precios de algunos medicamentos genéricos?
By Candy Sagon, December 1, 2014 10:05 AM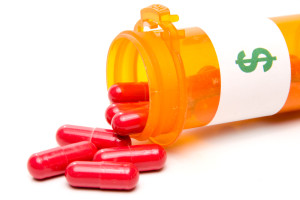 In English | Los medicamentos genéricos de bajo costo han ayudado a millones de estadounidenses a ahorrar dinero en medicamentos de marca, pero últimamente los precios en aumento de algunos genéricos de muchos años han estimulado investigaciones de las compañías farmacéuticas para evaluar este giro de 180 grados en los precios.

Fotos: 6 alimentos que te ayudan a controlar la hipertensión.

Además, un nuevo informe de AARP sobre los precios de los fármacos muestra que los precios de venta, al público, de los medicamentos recetados de marca siguen subiendo.

El debate sobre los aumentos de precio de algunos de los genéricos ha estimulado al Senate Subcommittee on Primary Health and Aging (Subcomité de Salud Primaria y Envejecimiento del Senado) a celebrar una audiencia para revisar los precios de una docena de genéricos y el Departamento de Justicia ha citado a dos fabricantes de fármacos.

Suscríbete a nuestro boletín

La causa del furor se debe a los genéricos más antiguos de siempre —incluidos medicamentos para las enfermedades cardíacas que antes costaban centavos por pastilla— cuyos costos se han puesto por las nubes, según los autores de la revista New England Journal of Medicine ( NEJM) que critican la tendencia en sus comentarios.

Por ejemplo:

El precio del captopril, que se usa para tratar la hipertensión y la insuficiencia cardíaca, aumentó más de un 2,800% entre noviembre del 2012 y noviembre del 2013, de 1.4 centavos a 39.9 centavos por pastilla.
El precio de la doxiciclina, un antibiótico de amplio espectro que se ha usado desde 1967, aumentó de 6.3 centavos a $3.36 por pastilla.
El precio de la clomipramina, un antidepresivo establecido por años, ha aumentado de 22 centavos a $8.32 por pastilla.
El precio de la digoxina, usada por millones de estadounidenses para tratar la fibrilación auricular (arritmia) y la insuficiencia cardíaca, aumentó un 637% entre el 2002 y el 2013.


La National Community Pharmacists Association (Asociación Nacional de Farmacéuticos de la Comunidad) señala que muchos medicamentos esenciales han aumentado tanto como un "600, 1,000% o más" en años recientes y ha exigido una audiencia ante el Congreso para tratar el tema de los precios de los medicamentos genéricos, según informa el periódico New York Times.

Un representante de la industria de los genéricos señaló que los genéricos de bajo costo aun así le ahorraron a la industria médica unos $209,000 millones ($209 billion) en el 2012, $239,000 millones ($239 billion) en el 2013 y casi $1.5 millones de millones ($1.5 trillion) en la última década, según los datos más recientes.

Lamentablemente, los precios de ciertos fármacos han subido muchísimo dada la escasez de materias primas, interrupciones en el suministro u otros factores que han ocasionado que algunos fabricantes dejen de producir estos medicamentos, de tal modo creando casi un monopolio. Los fabricantes de la digoxina, por ejemplo, que antes eran ocho, se han reducido a tres. El doctor Aaron Kesselheim, coautor de los comentarios y profesor adjunto de economía farmacológica en la Facultad de Medicina de Harvard le informó al Times, "Según han mostrado los estudios, hasta que no se encuentren disponibles en el mercado cuatro o cinco genéricos, los precios en realidad no bajan".

En cuanto a los medicamentos recetados de marca, el año pasado los precios de venta al público de 227 medicamentos recetados de marca de uso extendido por parte de los estadounidenses mayores, incluidos aquellos asegurados por Medicare, aumentaron un promedio de un 12.9% —más que cualquier otro aumento anual en los últimos siete años y ocho veces más rápidamente que el 1.5% de la tasa de inflación, según un informe del AARP Public Policy Institute (PPI, Instituto de Política Pública de AARP)—.

Descuentos en Salud y Bienestar: Ahorros de hasta un 30% en un estilo de vida más sano.

Según el informe, el costo anual promedio de un fármaco de marca para tratar una enfermedad crónica alcanzó casi unos $3,000 en el 2013. Para los pacientes que toman tres medicamentos recetados para dichas enfermedades, el costo anual superó unos $8,800 el año pasado, más que el doble de lo que hubieran gastado en el 2005.

El Instituto de Política Pública, que ha estado siguiendo los precios de los medicamentos recetados desde el 2004, está "extremadamente preocupado por los informes recientes sobre los precios en aumento de los medicamentos recetados genéricos", dice Leigh Purvis, coautora del informe. "Dados los altos precios en aumento de los medicamentos recetados de marca, la importancia de mantener el acceso de los socios de AARP a las alternativas genéricas menos costosas no se puede sobrestimar".

También te puede interesar:



Página de inicio de AARP

Foto: robeo/iStock