¿Le eres infiel... a tu protector solar?
In English | Las mujeres —incluso las mujeres inteligentes como tú y yo— hacen trampa cuando de protector solar se trata.
Solo el 40.3% de las mujeres de 55 a 64 años usan protector solar con regularidad en la cara y otras partes expuestas, según un estudio de los CDC (Centros para el Control y la Prevención de Enfermedades) publicado en el Journal of the American Academy of Dermatology el 19 de mayo.
Fotos: 10 consejos para cuidar tu piel naturalmente
El momento es apto, ya que la Skin Cancer Foundation designó al viernes 22 de mayo como "Don't FryDay" (Viernes de no dorarse). (¿Entiendes?) Es un juego de palabras: viernes (Friday) y día de no dorarse (Don't Fry Day). Una maniobra de marketing lista, respaldada por una predicción que da mucho que pensar: se calcula que 73,870 nuevos casos de melanoma maligno —y más de dos millones de cánceres de piel de células basales y de células escamosas— se diagnosticarán en Estados Unidos en el 2015.
¿Qué mejor momento para arrojar un poco de luz sobre algunas de las falacias relativas a la exposición solar?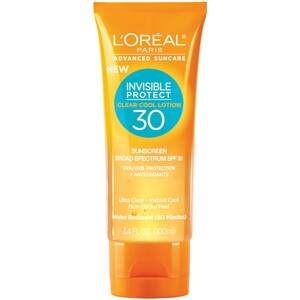 ¡Pero me veo más joven y saludable si estoy bronceada! Bueno, ¡no necesariamente! Pero ya que es muy probable que, en secreto, siempre pensemos que es verdad, ¿por qué no ir a la tienda y comprar un autobronceador?
Uno de los motivos más fuertes para eliminar el "tomar el sol" de tu lista de cosas por hacer este verano también es el más universal: el cáncer de piel no distingue entre una tez pálida y una oscura. Las mujeres afroamericanas, hispanas, asiáticas o mestizas son tan vulnerables a los rayos ultravioleta (UV) dañinos, como las mujeres de piel clara. Por lo tanto, el protector solar de amplio espectro diario es una necesidad para todos; tanto los rayos UVA (que envejecen) como los rayos UVB (que queman) contribuyen al cáncer de piel.
Pero solo voy a salir a buscar el correo. Como las calorías, cada mínima exposición a los rayos del sol cuenta. De acuerdo con la dermatóloga de Florida Susan Weinkle (miembro de la Academia Americana de Dermatología): "Recibes mucho sol al hacer las actividades diarias, como caminar al auto, hacer los mandados, ese tipo de cosas. No tiene que asolearte en una playa [para dañar tu piel].
"Las mujeres de 50 años o más tienen que entender que el pecho, el cuello, las manos, los brazos y los antebrazos son muy susceptibles a la luz UV y al cáncer de piel. Si te desnudas frente a un espejo, verás una gran diferencia entre las áreas expuestas y las que normalmente están protegidas por la ropa". Entonces, ponte protector en toda la piel visible. Las aplicaciones contempladas incluyen: L'Oréal Paris Advanced Suncare Clear Cool Lotion SPF 30, Neutrogena Ultra-Sheer Dry Touch Sunscreen SPF 30 o La Roche-Posay Anthelios 50 Daily Anti-Aging Primer With Sunscreen (en inglés).
Solo quiero los beneficios antienvejecimiento, no más productos. Bueno, entonces simplifica: busca una sola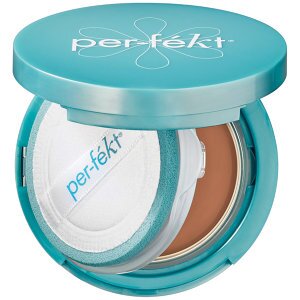 crema superhidratante o bálsamo de belleza/corrección de color (crema BB/CC) que combine la protección solar de amplio espectro con ingredientes para refrescar la piel como niacinamida, péptidos, retinol o vitaminas C y E. Algunas opciones a considerar: Olay Total Effects FeatherWeight Moisturizer With Broad-Spectrum SPF 15, RoC Multi Correxion Lift Anti-Gravity Day Moisturizer With Broad-Spectrum Sunscreen SPF 30, Aveeno Naturals Positively Radiant CC Cream o Perfekt Skin Perfection CC Creme SPF 30 (en inglés).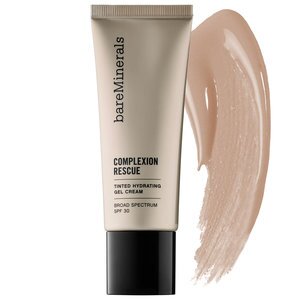 Pero mi maquillaje ya tiene SPF (factor de protección solar). Incluso el maquillaje que contiene protector solar requiere retoques cada dos horas para proteger tu piel. Los rayos UVA pueden penetrar las ventanas de cristal de tu auto u oficina; trabajar desde casa (o en un balcón debajo de una sombrilla o en el porche a la sombra, por ejemplo) tampoco proporciona protección completa. Elige un maquillaje compacto en crema o en tubo con protección solar incluida que permita aplicar varias capas sin apelmazarse. Es decir, que te brinde una protección profunda pero de aspecto natural. Esta temporada prueba: bareMinerals Complexion Rescue Tinted Hydrating Gel Cream SPF 30, Giorgio Armani Maestro Fusion Makeup Compact SPF 29 o Cover FX Total Cover Cream Foundation SPF 30 (en inglés).
Prefiero obtener mi vitamina D del sol. Conseguir un poco de "color" antes de aplicar protector solar es un poco imprudente, ¿no crees? Hasta que empieza a notarse, el cáncer de piel crece lentamente, en silencio y de forma invisible.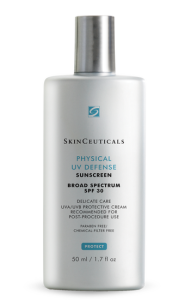 Rebecca Baxt, una dermatóloga que ejerce en la ciudad de Nueva York y en Nueva Jersey, dice: "Las áreas que pasamos por alto fácilmente, como el cuero cabelludo, los dedos de los pies, los párpados, los labios, las piernas y las esquinas de la nariz son objetivos comunes para los carcinomas de células basales y de células escamosas". Así que sí, vuélcate a lo natural si es necesario, pero hazlo con filtros solares minerales que contengan dióxido de titanio y óxido de zinc. Ya no son terrosos como en el pasado y son aconsejables para piel sensible. Intenta, por ejemplo, con: SkinCeuticals Physical Matte UV Defense SPF 50, Avene Mineral Light Hydrating Sunscreen Lotion Face & Body SPF 50 o Neutrogena Pure & Free Liquid Sunscreen Broad-Spectrum SPF 50 (en inglés).
Descuentos en Salud y Bienestar: Ahorros de hasta un 30% en un estilo de vida más sano.
Para más consejos de belleza y estilo para mujeres de 50 años o más consulta mi libro Makeup Wakeup: Revitalizing Your Look at Any Age (en inglés).

También te puede interesar:

Fotos: lorealparisusa.com; sephora.com (2); SkinCeuticals.com