Un nuevo medicamento para el colesterol, más eficaz pero más caro
By Zulay Ortiz , June 15, 2015 04:24 PM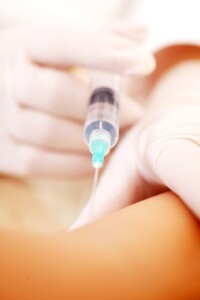 Si eres de los que tiene el colesterol muy alto y no toleras las estatinas o sus efectos secundarios, Praulente podría ser una alternativa para ti. El nuevo medicamento de Sanofi SA y Regeneron Pharmaceuticals Inc. fue recomendado por un panel de expertos de la Administración de Alimentos y Medicamentos (FDA por sus siglas en inglés) y se espera que la agencia apruebe su uso antes de que finalice el verano.
Fotos: 8 alimentos que ayudan a bajar el colesterol
Este medicamento forma parte de una nueva generación de fármacos inyectables que disminuirían los niveles de colesterol malo de una manera más eficaz que las estatinas. Pero Praulente, como todo medicamento tiene sus ventajas y desventajas y una de las preocupaciones de los expertos sería el impacto del mismo en la salud del corazón de quienes lo ingieran. "Personalmente me siento optimista, pero necesito ver los resultados de estudios cardiovasculares", dijo a AP el doctor Philip Sanger de Stanford University, quien votó por el medicamento.
Otra dos desventajas que los expertos han considerado son la manera de suministrarlo y su costo. Al ser una inyección, su uso no sería tan fácil para los pacientes, si se compara con el tomar un píldora. Por otro, el costo de un año de tratamiento rondaría entre los $7,000 y los $10,000 por paciente, según reportó CNN. El costo de las estatinas genéricas se estima en menos de $50 al año y si el medicamento es de marca no excede los $700 anuales.
Descuentos en Salud y Bienestar: Ahorros de hasta un 30% en un estilo de vida más sano.
Las estatinas como el Lipitor, Lescol y Crestor pueden reducir el colesterol malo de un 30% a un 50%. Esta generación de fármacos inyectables, llamados inhibidores PCSK9, pueden reducirlo de un 40% a un 60%, dijo a USA Today (en inglés) Daniel Rader, un profesor de Perelman School of Medicine en la University of Pennsylvania, quien se ha desempeñado como asesor de Sanofi, en el estudio de estos fármacos.
De aprobarse sería la primera medicina contra el colesterol que se haya desarrollado desde 1987, cuando salieron al mercado las estatinas.
¿Eres de los pacientes a los que las estatinas les provocan dolores musculares? Cuéntanos en el área de comentarios cómo mantienes tu colesterol bajo.
También te puede interesar: