Los probióticos y prebióticos pueden mejorar el estado de ánimo
By Josie Castrodad , January 13, 2015 04:17 PM
Miren que interesante.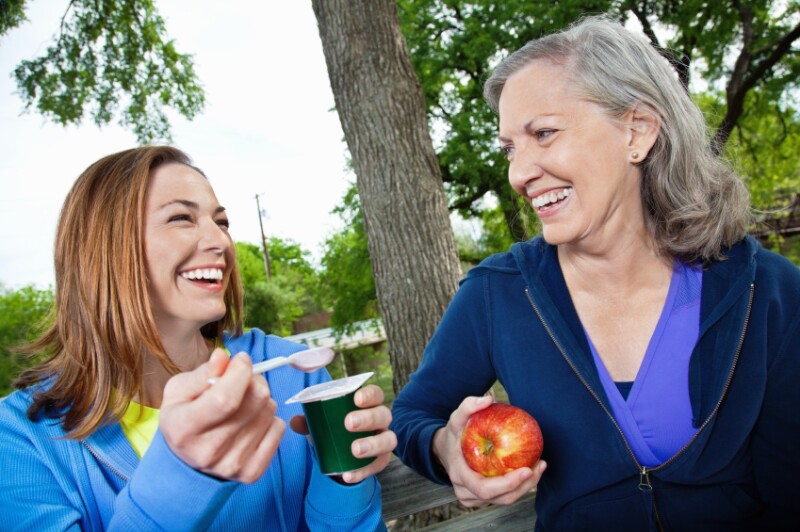 Yo me paso la vida oyendo a gente quejándose de que le duele el estómago. Y, por lo mismo, me paso la vida dando yogures con probióticos a todo el mundo. Cuando en el supermercado se agotan los yogures favoritos de mis hijos, que tienen un paladar demasiado selectivo para mi gusto, la verdad que sufro; a mí me gusta que se coman su yogur.
Fotos: Combate la depresión sin medicamentos.
Es algo que viene de mi instinto de mamá gallina, pero al fin y al cabo, puede que esté respaldado con evidencia científica, avalando así mi testarudez con el consumo de yogur.
Si bien es fácil darse cuenta de que quien sufre de males gastrointestinales tiene razones de más para andar deprimido por la vida, ahora la comunidad científica puede estar llegando al punto de saber específicamente por qué.
Ya es ampliamente conocido que nuestro cerebro envía mensajes al estómago, que nos hacen sentir indispuestos estomacal o intestinalmente en momentos de alta tensión o emoción. Pero al parecer, existe una conexión entre estómago y cerebro que va más allá, en la otra dirección partiendo desde lo que le "dice" el estómago al cerebro, por decirlo así, que vale la pena seguir investigando por el impacto que tiene sobre nuestra salud mental.
Esta conexión, según los expertos, está basada en el nivel y salud de las microbiotas —esas bacterias buenas en nuestro estómago e intestinos— y como éstas influyen sobre el procesamiento y la respuesta al estrés de nuestro cerebro, lo que está estrechamente relacionado a nuestros niveles de tensión y estados de depresión.
Ya el año pasado, los científicos del Gail and Gerald Oppenheimer Family Center for Neurobiology of Stress, de la Division de Enfermedades Digestivas de UCLA (en inglés) habían estudiado con buenos resultados los efectos del consumo del yogur con probióticos en el estado mental de un grupo de mujeres entre las edades de 18 y 55 años. Los resultados mostraron como el grupo que había consumido los probióticos dos veces al día durante 4 semanas tenían una mejor respuesta enfrentándose a información negativa, prestándole menos atención.
Y más recientemente, un equipo de neurobiólogos de la Universidad de Oxford (en inglés), pudo evidenciar que el consumo de prebióticos — o los carbohidratos que alimentan la microbiota— bajaba, en horas de la mañana, los niveles de la hormona cortisol, la llamada hormona del estrés con la que opera nuestro cerebro para mantenernos en equilibrio mental y emocional.
Todo esto puede incluso significar que nuestro sistema gastrointestinal quizás encierre la respuestas para crear nuevos tratamientos para enfermedades cerebrales, como el Alzheimer y el autismo, mediante nuestra alimentación.
Descuentos en Salud y Bienestar: Ahorros de hasta un 30% en un estilo de vida más sano.
Por eso, esta misma mañana saqué una cajita de probióticos que tenía guardada en el botiquín y se la di a mi esposo. "¿Me los tengo que tomar?", me pregunto. "Sí", le contesté con una sonrisa en la boca. Me encanta sentir que tengo la razón, sobre todo cuando se trata de temas de salud.
¡A cuidarse!
También te puede interesar:

Foto de asiseeit via istockphoto.com