Cómo proteger la piel en invierno
By Sara Justicia, December 18, 2015 04:09 PM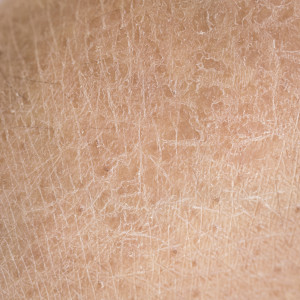 Llegó el invierno y con él la época de fiestas, reuniones y fotografías. Comenzamos a preparar lo que vamos a vestir para las celebraciones de Nochebuena, Navidad, despedida de año y Año Nuevo, lo tenemos todo listo y de momento enfrentamos un terrible susto cuando nos vemos al espejo. Observamos nuestro rostro craqueado, seco, con escamas, nos pica o tenemos las manos rojas e irritadas. Nuestra piel no está en el mejor estado para hacernos lucir bien en estos días tan importantes, en el que se toman tantas fotografías de familia. Antes de que lleguen las temperaturas aún más frías es importante que te prepares para que trates la piel con el cuidado que necesita en esta época.

Fotos: 10 alimentos para un cutis radiante

Sobre este tema, la primera recomendación del portal de salud WebMd (en inglés) es que busques un especialista ya sea un dermatólogo o un esteticista profesional. Solo un experto es el que tiene el conocimiento de determinar tu tipo de piel y qué productos y régimen debes seguir para su cuidado. No caigas en un estado de pánico, vayas a la farmacia y compres todo lo que diga "piel seca" porque probablemente gastarás dinero y quizás esos productos no sean lo que tu piel necesita.

No obstante, siempre podrás tomar precauciones que ayudarán a tu piel a sobrevivir el invierno. Por ejemplo, contrario al humectante que utilizas en primavera y en verano, con base de agua, en invierno debes optar por un ungüento con base de aceite. Esto creará una capa protectora en tu piel. Verifica bien las etiquetas que los aceites que contenga el producto no tapen los poros, como por ejemplo aceite mineral o aceite de almendras. También puedes seleccionar humectantes que tengan glicerina, sorbitol y ácidos alphahidróxidos que atraen humedad a la piel. En invierno es importante que utilices, también, un bloqueador solar y un humectante para los labios.

Suscríbete a nuestro boletín

Aparte de productos para aplicar en la piel, debes mantenerte hidratado lo más posible. Si tu casa tiene sistema de calefacción compra un humidificador. Puedes ubicarlo en los lugares donde vayas a estar, en la cocina, el cuarto, en la sala de la televisión. También evita tomar largos baños con agua muy caliente, el agua debe estar tibia y debes utilizar un jabón suave. Las manos sufren mucho durante esta época así que siempre después de lavarlas, huméctalas. Es útil, además, utilizar guantes cuando vayas a fregar o exponer tus manos por mucho tiempo al agua y algún tipo de químico que pueda resecarlas aún más.

Otro detalle es que para ayudar a que tu piel esté hidratada puedes hacer cambios en la dieta. En un artículo publicado por el portal Everyday Health (en inglés), la directora del University of Miami Cosmetic Medicine and Research Institute, Leslie Baumann, indicó que alimentos altos en omega-3 como por ejemplo salmón, arenque, anchoas y sardinas, pueden ayudar a mantener la piel hidratada.

Descuentos en Salud y Bienestar: Ahorros de hasta un 30% en un estilo de vida más sano

¿Cuándo buscar ayuda profesional?

Si observas que tu piel empeora o continúa igual, a pesar de utilizar los productos, saca cita con el médico. En su página de Internet, la American Academy of Dermatology (en inglés) advierte que si la piel está demasiado seca el doctor puede recetar algún medicamento corticosteroide para aliviar el picor, el color rojo y la inflamación.

Cuida de tu piel, recuerda que esta refleja nuestro estado de salud y bienestar.

También te puede interesar:



Página de inicio de AARP

Foto de PhanuwatNandee vía IStock.