Surf Safely: Watch Out for Public Wi-Fi Fraud This Holiday
By Ashley Edokpayi , December 15, 2015 01:06 PM
AARP Fraud Watch Network warns holiday shoppers of Wi-Fi network risks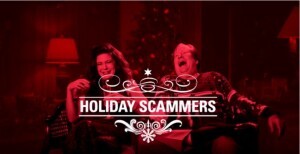 Online shopping is appealing to a majority of U.S. consumers for obvious reasons — it's fast, crowd-free and can be done virtually anywhere. Nearly $83 billion is estimated to be made from retailers worldwide during this holiday season alone, as shoppers browse hundreds of sites and finalize orders via smartphone and other mobile devices.
Ways to save, expert investment advice, scam alerts and more! — AARP Money Newsletter »
Despite ease of access, e-shopping poses a threat to consumers using public Wi-Fi to make purchases. Technologically savvy con artists jump at this chance to obtain both credit card and personal bank account information that is transmitted when mobile devices are connected to a public network.
AARP's Fraud Watch Network discovered in its latest survey on holiday scams that 42 percent of respondents will use public Wi-Fi for gift shopping and 28 percent report that they will log in to their bank accounts. Another 16 percent admitted to logging in to credit card accounts on public networks.
"Any transactions that you are tempted to make on public Wi-Fi, don't do it," says Jean Setzfand, senior vice president of programs at AARP.
The survey also found that one-third of respondents think it is true, or were unsure, that the use of public Wi-Fi is safe when entering sensitive information.
Setzfand warns that ordering items online allows fraudsters to easily steal your credit card and bank account data. "There are too many ways for people to steal your private information."
Get discounts on financial services from trusted companies — AARP Member Advantages »
While it is generally safe to browse your favorite shops and retailers online, be sure to save all Web transactions with sensitive information for your secure, at-home Wi-Fi network.
See more tips on holiday giving from AARP's Fraud Watch Network
Also of Interest

See the AARP home page for deals, savings tips, trivia and more.