Why Tax-Aide Needs Asian Americans and Pacific Islanders as Volunteers
By Gil Asakawa , January 19, 2017 11:41 AM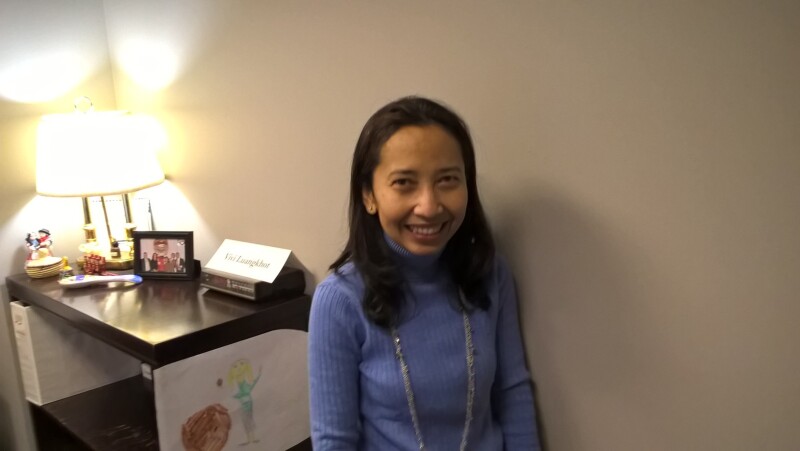 Vivi Luangkhot has volunteered for the AARP Foundation Tax-Aide program for four years. An accountant who works for AARP by day, she first found she enjoyed helping others fill out their returns when she was in college. "I always enjoyed doing tax returns," she says. "I do it for myself and I do it for my family."
After college, Vivi was referred to a Virginia program to help people with their taxes. And now she's happy that AARP offers her a perfect outlet each year to volunteer her time, even though it's also a busy time at her job, too. "When I came to AARP someone told me about Tax-Aide, but I wasn't sure I would be able to do it because of my job here. I didn't know if I would have time to do it."
Visit AARP's Asian Community »
But she finds the time, in part because as a Laotian American, she sees in the faces of some of her clients that they appreciate her ethnicity and are drawn to an Asian for help. "They see people [like me] from the community and they say, 'Oh, can I wait for her?' It's not that they have anything against somebody, it's that they feel they can relate better [to me]. That's why I keep doing it. It's such a rewarding feeling."
When she meets other Asians in the finance field, she tries to recruit them for Tax-Aide. "I would say, 'Would you be interested to volunteer in your community to do tax returns for the less fortunate and the elderly? It's such a rewarding experience, you should just try it.' "
The experience has made Vivi appreciate her life. "It gives you a different perspective. I'm so thankful that I have a job — one job," she says. She helps people who submit multiple forms because they work several jobs, or have been laid off or have held a series of jobs during the past year. "Then they go to [a commercial tax preparer] and are charged $200 to file a simple tax return, no schedule, no nothing," she says. She'd rather help these folks get the best refund possible and not have to pay for the service.
And when people ask if they can pay her, Vivi suggests they donate to the AARP Foundation to keep this work going.
"I think giving back feels better than receiving," she says. "Giving back is such a good feeling."
If you're interested in volunteering for the AARP Foundation Tax-Aide program, you can learn more and sign up here.
Also of Interest

See the AARP home page for deals, savings tips, trivia and more.