10 Ways Learning to Knit Can Make You Happy
My no-nonsense German grandmother tried to teach me how to knit when I was 12 because she believed that knitting and crocheting were keys to happiness.

Why? First, because the lucky people who received her gorgeous crocheted doilies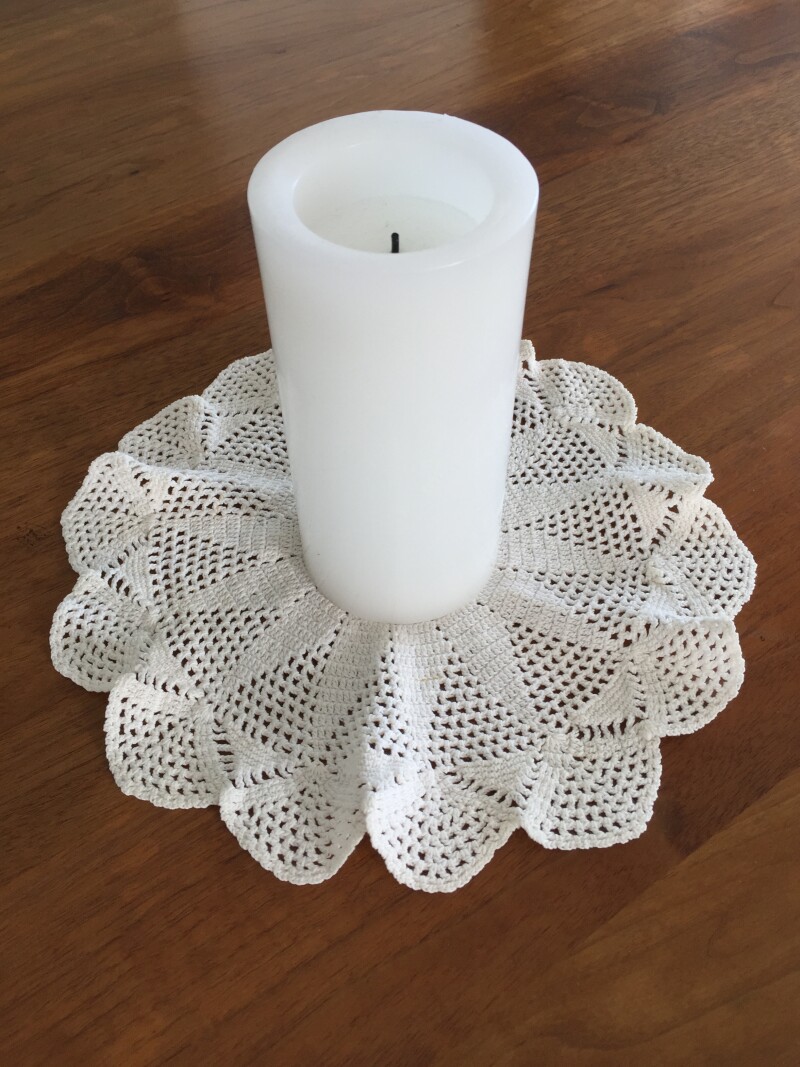 and knitted sweaters felt happiness when they unwrapped the tissue paper. And second, my grandmother said giving something she had made gave her more joy than just about anything else she did.

That wasn't enough to make a 12-year-old sit still and learn to knit. Like any adolescent, I rebelled and made excuses. At that time, I viewed "women's handiwork" as something only grandmothers did, resulting in a never-to-be-worn Christmas sweater.

A new you within reach — Visit AARP Life Reimagined »

Not until I turned 50, many years after my beloved grandmother had passed on from Alzheimer's, did I decide to step into my local knitting store and finally get that lesson.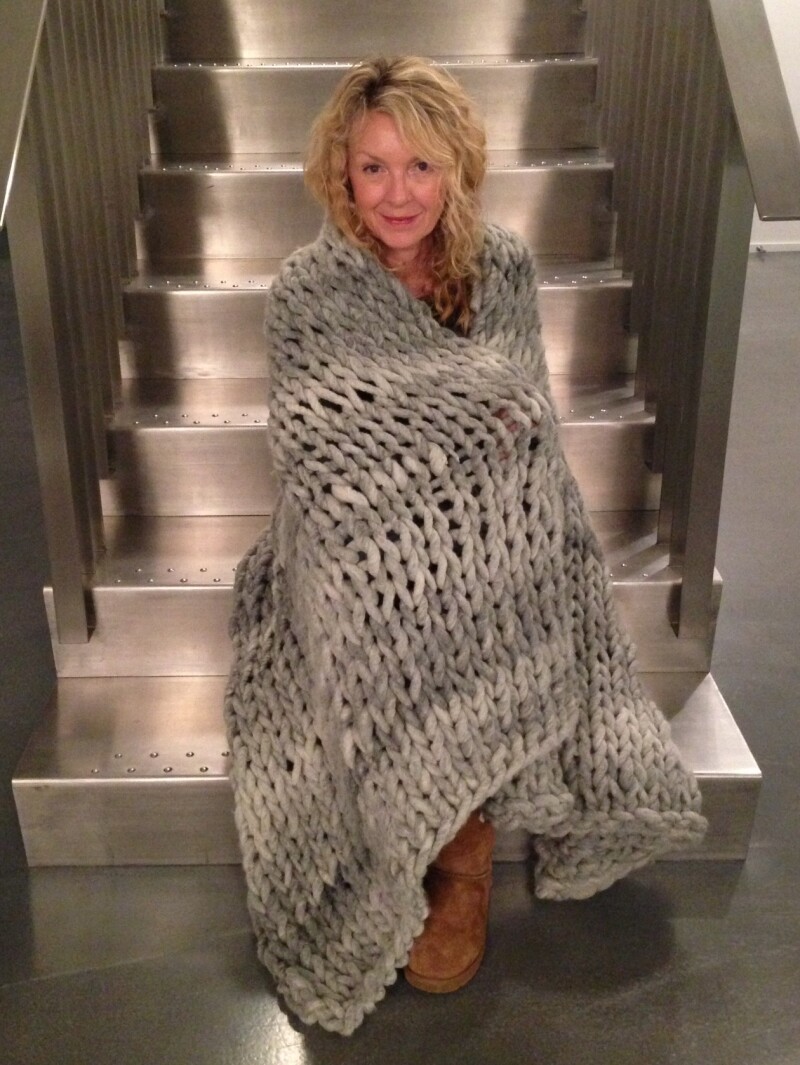 So for me, knitting is a way to honor my grandmother's legacy. But it's also a way to explore my creative side — which took 50 years to unleash. I knit things for my family and me to wear, and I love to create pieces to display around my home.

But lately, as more and more people in my life go through tough times — job loss, illness, divorce — I bring out my knitting needles to craft something that might make them feel better: a knitted hug, if you will. For example, I made this blanket (above, right) for a relative who was going through chemotherapy. And like my grandmother, I found that giving a gift of something I've made gives me the gift of joy.

If you've never picked up a pair of knitting needles, fear not: It's fairly easy to get started (see video below). And once you try, I'm betting you'll be hooked.

Top reasons to knit:



Calm down. Knitting's repetitive rhythmic movements are relaxing and keep you centered. This helps you de-stress, which in turn can strengthen the body's immune system.

Slow your pace. In this fast-moving world, it's nice to take the time to do something that makes you focus on the present. My new mantra: Put down the iPhone and pick up some needles.

Take it with you. You can knit anywhere — waiting for appointments, traveling, really ... anywhere!

Be artistic. Go beyond knitting things to wear and create works of art to display in your home, such as the wall hanging I created at right.

Knit outside the box. I recently started knitting with a yarn called "Scrubby" (Red Heart Yarn), which was actually designed to make dishcloths. But I found a new use for it: knitting loofah cloths for friends. I wrap them up with a bottle of body lotion or a scented candle, making a useful, handmade gift.

Knit for those in need. Many people I know belong to groups that knit for people who are in hospitals or are homeless.

Build your confidence and pride. It's thrilling to hold up something you've just made with your own two hands — whether it took hours or two years (as was the case with a blanket I based on a Mondrian painting).

Find new friends. When I knit in public, perfect strangers invariably approach to chat about their own projects or admit they've always wanted to learn to knit. Join a knitting club — or start one of your own! Loads of websites and chat rooms are dedicated to knitting.

Earn extra money. There are loads of handmade knitted items on Etsy and other online sites that sell arts and crafts, offering ample opportunity to build a business from something you love to do.

Teach your grandkids (or kids). Knitting is not just a practical thing to know how to do — it's also enjoying its own übercool social moment right now. Lots of young women and men are turning to knitting to create their own "slow-fashion" statements, making it the perfect time to teach the next generation of knitters.


Photo: Barbara Hannah Grufferman


A lso of Interest



See the AARP home page for deals, savings tips, trivia and more.