3 Tricks to Looking Like A Grown-up Diva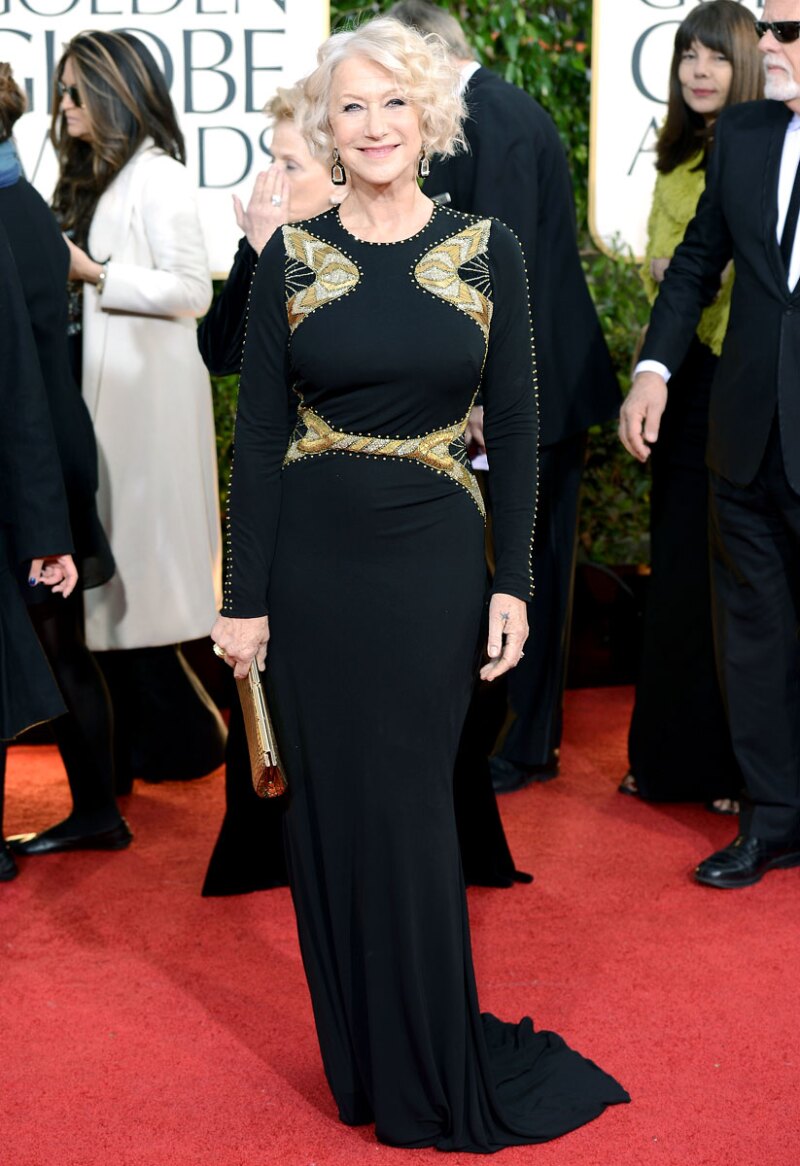 Most of us will never walk the Red Carpet, dance at an Inaugural Ball or win an Oscar, but thanks to ramped up post-50 lifestyles, drop-dead dresses and full-on makeup, a stunning look can still be part of the game plan. We do obsess now about how much skin to show. We debate baring a mature decolletage and wiggly arms. We worry about our bellies (I mean, who has a perfectly flat one anymore?), muffin tops and thighs. We wonder if that good old strapless wedding guest/bar mitzvah dress can still work one more time (it can't). Looking like a celebrity is not that complicated and we're all perfectly capable (unlike celebs) of pulling it all together on our own. There are only three things you need to do:
BUY A DRESS WITH SLEEVES OR A ONE-SHOULDER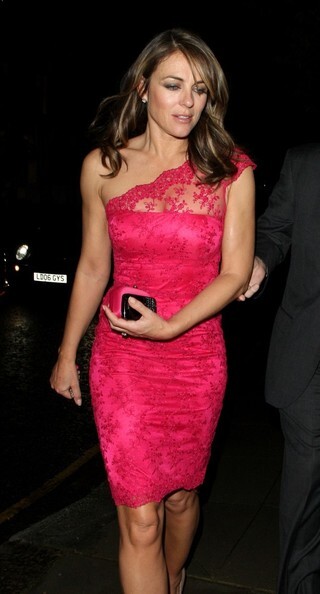 NECKLINE. Time's up for strapless, plunging V necks and halters- all emphasize saggy boobs, crepe-y cleavage and arm dangle. Cover up in sleeves and show your shape instead of skin like Helen Mirren or let those still crispy shoulders hitch up a one-shoulder dress like Elizabeth Hurley. You can't go wrong with sexy black but bolder colors like pink, coral, violet and lipstick red look new and make you standout in a crowd and photos. Check out Ralph Lauren's Asymmetrical Jersey Column ($190, nordstrom.com) and Ralph Lauren's One Shoulder Dress ($180, bloomingdales.com) for low-cost sensational evening gowns or head straight to renttherunway.com to "borrow" a thousand dollar dress for the price of a good bra.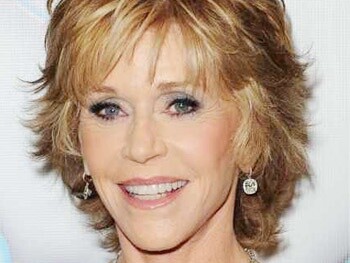 GET SPRAYED AND LASH IT UP. Do two things your normally would not: a salon spray tan and fake lashes. Don't resist. A pro will blur all the stuff you wish wasn't there into a seamless creamy sunny glow and get all the tough spots you'd miss like your back and tops of hands. Supplement your mascara with fake lashes. Full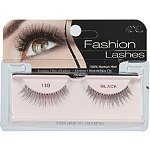 strip drugstore lashes are easy to do and the cheapies are best because they have a flexible soft base. They also give wrinkled or hidden hooded lids or smaller droopy eyes a bigger, lifted, more dramatic look without a lot of tricky shadow work. Practice first for a few days at home and use a dark (not white) glue that will melt perfectly into your eye liner and lashes. Try: Ardell Fashion Lashes ($3.99, ulta.com) and Duo Eyelash Adhesive Dark Tone ($4.79,drugstore.com).
ADD A CONTROL SLIP. Psyche yourself firm with a high waist slip. It slurps up every ounce of flab and reminds your body what tight and toned looks like without a diet and boot-camp regimen. Choose a half slip for one-shoulder looks and either a full or half slip (depending on your needs) under a dress with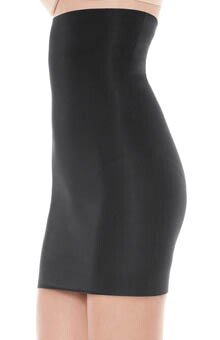 sleeves. Try: Spanx Lust Have High Waist Half Slip ($68, herroom.com) and Hanes High Waist Slip ($19.99, target.com).
Then eat, drink, dance, kiss or network the night away.
For more body-boosting, problem solving beauty & style tips check out my new book The Wardrobe Wakeup, Your Guide to Looking Fabulous At Any Age by Lois Joy Johnson ($13.64, amazon.com).
Photo credits:
Helen Mirren at the Golden Globes 2013: usmagazine.com
Elizabeth Hurley: stylebistro.com
Jane Fonda: broadway.com
Ardell Fashion Lashes: ulta.com
Spanx Lust Have High Waist Half Slip: herroom.com