3 Ways to Get Better Skin by Tomorrow
Faced with lines, saggy skin and brown spots (that weren't there in May!), we're already online searching for the new Holy Grail of wrinkle treatments. Unfortunately, any de-aging product covers its tush with a claim of "visible results in four weeks." Who can wait that long? Driven by the urge for immediate gratification, we either give up on the new stuff in a week and go back to our old ways or hurl ourselves into the arms of a good cosmetic dermatologist and his arsenal of lasers, Botox and fillers. Don't! Decades of beauty editor experience have taught me to pay it forward with these instant skin makeover tips to keep you going till long-term changes kick in: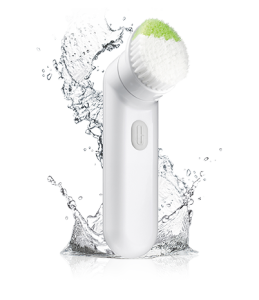 Switch brands right today. Your aging face and de-aging products are fickle and constantly evolving. The benefits of any cream, serum or routine reach a plateau at some point. Push past it with fresh formulas and the latest technology. If your cellphone deserves an upgrade, your face certainly does! And it will restore a confident optimistic glow.
>> Get travel discounts with AARP Member Advantages.
Clear the decks. A layer of barrier junk like dead cells, flaky skin and makeup residue blocks penetration. Even a five-star cream won't work then. Gentle sonic brushes bump up your normal cleanser to dermatological level. Splurge! These do last with replacement heads every couple of months, while cheapo drugstore models fall apart and are abrasive on mature skin. Your complexion will look healthier immediately! Use textured makeup wipes to remove face makeup, then follow with cleanser and cream up. Cleanser alone leaves unseen makeup residue to clog pores and block treatment. Try: Clinique Sonic System Purifying Cleansing Brush, Clarisonic Mia 2, Simple Sensitive Skin Expert Cleansing Facial Wipes.
>> Slideshow: Celebrity Star Couples - Still Crazy for Each Other After All These Years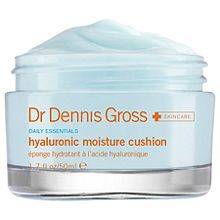 Plump up skin with hyaluronic acid. For immediate results, count on products with hyaluronic acid ... the same ingredient in the injectable fillers Restylane and Juvederm. This superhero ingredient pulls moisture from the air, sucks it into your skin and plumps up wrinkles. Hyaluronic acid holds 1000 times its weight in water, so expect your face to look juicy firm, well-rested and fresher instantly. Yes, there will be other ingredients in the mix, such as antioxidants, botanical extracts and peptides, to jump-start collagen and fade brown spots long-term - but hyaluronic acid provides the fast fix. Try: Clarins Super Restorative Day Cream SPF 20, Caudalie Polyphenol C15 Anti-Wrinkle Defense Serum, Dr. Dennis Gross Skincare Hyaluronic Moisture Cushion, L'Oreal Paris Revitalift Triple Power Deep Acting Moisture.
For more beauty & style tips for women 50+, check The Wardrobe Wakeup by Lois Joy Johnson.
Photo credits : clinique.com, sephora.com
Also of Interest

See the AARP home page for deals, savings tips, trivia and more