5 Kitchen Products That Make Inexpensive Beauty Substitutes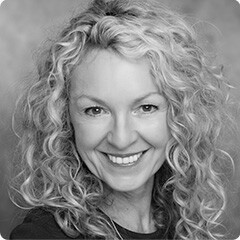 I have no problem spending money on beauty products - especially if they work! For example, I love my jar of Clinique Moisture Surge and my small stash of By Terry Baume de Rose for Lips. But, both products are expensive.

The truth is, there are products that are a fraction of the cost and may do the job just as well, if not better. And the best part? Most of them are in your kitchen.

Yes, that's right. In your kitchen. I did a little nosing around my own kitchen cabinets recently to see what "beauty substitutes" I could use to remove makeup, moisturize and exfoliate my skin, deal with too many onions at lunch, and lots more.

I tried many things, but only a few made the final cut and were allowed the trip from the kitchen to the bathroom cabinet to join my favorite bottle of extra-virgin olive oil, another kitchen staple that does double duty. Not sure what olive oil is doing in my bathroom? Turns out it's one of the best chemical free, hypo-allergenic moisturizers around. And it's great for keeping cuticles soft, too.

Check out my newest video for the AARP YouTube Channel (please SUBSCRIBE HERE so you can get notified whenever a new one is posted) and how to use some kitchen staples in your beauty regimen with no muss, fuss, added expense or chemicals. Good for the environment and your wallet! Trust me, you'll never look at Crisco the same way again.

What kitchen staples do you use for better beauty? Share your ideas in the comments section below.
Subscribe to The Best of Everything After 50 Web series on the AARP YouTube Channel! For more tips on living your best life after 50 (or 60, or 70...) check out bestofeverythingafter50.com. Find Barbara on Facebook or on Twitter at @BGrufferman.
Photo credit: Jovina Cooks Italian, BH Grufferman Personal Photo