5 Lipsticks to Look Fresh and Pretty This Spring
One of the best ways to brighten your face is to dab a bit of color on your lips, even if you wear nothing else.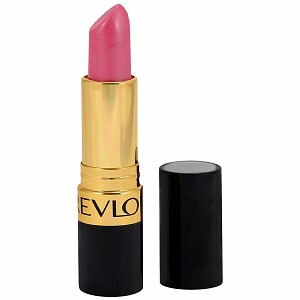 While I usually don't spend a lot of money on makeup, I'm willing to splurge on lipstick if it truly makes my face glow.

The tricky part, though, is finding those shades that do just that.

In her book, Beauty, boomer makeup entrepreneur Bobbi Brown suggests:

"If I had to teach someone just one thing about lip color, it would be this: Find a lipstick that looks good on your face when you are wearing absolutely no makeup." 

>> Sign up for the AARP Health Newsletter

Trying Bobbi's approach is how I came up with my short list of all-time favorite lipsticks that seem to make every woman over 50 - no matter what her skin tone - look fresh, pretty and modern. Most of them can be worn every day without looking too "made up," and all are in the universally flattering tones of "pinky-peachy."
Here are my five favorites:


Revlon Super Lustrous Lipstick in Gentlemen Prefer Pink #450: A creamy, lucious pop of pink with just the right amount of subtle shimmer, it's the perfect shade for Spring! It moisturizes while it colors and will perk up your face like nothing else.

Bobbi Brown Lip Color in Tulle #34: I love this lip color so much that I included it in my makeup tutorial video (see below) as an example of the perfect everyday "go-to" lipstick. Out of all my favorites, this one probably gets pulled out of my makeup bag more than any other.

Laura Mercier Sheer Lip Color in Tender Lips: This is a gorgeous, sheer shade that gives your lips the "just bitten" look. (Along with pinching her cheeks, isn't that what Scarlett O'Hara did?). It gives just the right about of rosy-pink color, while making them soft, moist and oh-so-kissable.

Chanel Rouge Coco in Camelia #10: A lovely shade of darker pink that gives lips a subdued burst of color and brightens every skin tone without overwhelming. And there's the slightest hint of shimmer, too.

Giorgio Armani Flash Lip Lacquer in #519: It's a pink-coral color with a glossy finish that is light, but full of rich, lush summery color. Amazingly enough, it makes my lips look fuller. I wear it alone, or pop a bit on top of a matte lipstick for added shine. This is another favorite that I included in the video below.
>> Get travel discounts with your AARP Member Advantages.
It's a big world out there, with lots and lots of lipsticks to try. Have fun! And tell us about your new discoveries in the comments section below.
Until next time, remember this:
We can't control getting older . . . but . . . we can control how we do it!
For more tips on living your best life, check out my book The Best of Everything After 50: The Experts' Guide to Style, Sex, Health, Money and More, and subscribe to The Best of Everything After 50 video series on the AARP YouTube Channel.
Photo: DrugStore.com


Also of Interest



See the AARP home page for deals, savings tips, trivia and more