5 Tricks to Finding Your Best Face Makeup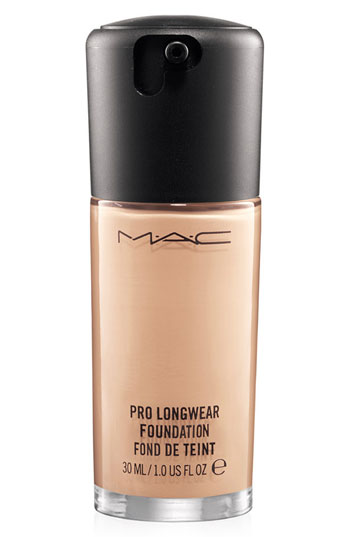 We're suckers for any makeup that says naked, camera-ready, invisible, illuminating, firming or lifting on the label. The gap between our expectations (miracles) and reality (improvement) doesn't matter. So far only cosmetic surgery, laser resurfacing, fillers and Botox or, of course, Photoshop can produce a flawless wrinkle-free face. Each year and especially every fall we seek a new face buddy with high hopes. Here are 5 tips to getting it right:

KNOW YOUR MAC MAKEUP SHADE. Whether you wear MAC makeup or not, go to a MAC counter and learn your shade. In online makeup reviews lots of women use their comparable MAC shade (for example NC40 or NW35) as a reference point and guideline for fellow shoppers.Then follow online product performance appraisals, especially those from women like us. You will find the most detailed and outspoken reviews are on the department brand sites, nordstrom.com and saksfifthavenue.com, though ulta.com, cvs.com and drugstore.com deliver short product ratings too.

USE INTERACTIVE ONLINE TOOLS. Do preliminary research on beauty sites like Temptalia (temptalia.com) to locate brands with your desired coverage and finish. Or check out specific brands on their own sites. L' Oreal Paris (lorealparisusa.com) lists high-end brands and shades you may currently use (including MAC, Bobbi Brown and Chanel) then finds a L' Oreal match. Revlon( revlon.com) uses a complexion tool to customize shade selection and Bobbi Brown (bobbibrown.com) lets you upload a photo for an online makeup consultation or chat with a customer service expert.

GO FOR A TEST RUN IN A REAL STORE. Now you're ready to explore a multi-brand test environment like Sephora or a department store. Of course testing drugstore brands "live" is still impossible but you'll get an idea of the coverage, formula and shade you now prefer...emphasis on now. Mature skin changes in pigmentation, skin tone and texture every year due to sun damage, medical issues, and age so keep an open mind. You may need to splurge at this point to meet all your needs or upgrade here and scrimp somewhere else.

DE-AGING INGREDIENTS ARE ICING NOT THE CUPCAKE. Lots of foundations claim to lift, firm, sculpt or at least fade brown spots and plump up wrinkles. Remember real skin repair and maintenance comes from topical moisturizers, serums, treatments and sunscreens with a high percentage of active ingredients and formulas designed for intensive rejuvenation. Choose makeup first and foremost for its consistency, color and compatibility with your skin, looks and needs. It's paint! And if you need a primer or lots of concealer to make a brand new makeup work, it's the wrong foundation.

AIM FOR A SEAMLESS LOOK HEAD TO TOE. Your face (with makeup), neck, chest, arms and legs should all pretty much be the same color.If you have tons of sun damage with brown spots and discolorations keep your foundation sheer and natural as possible. Try: Shiseido Sheer and Perfect FoundationSPF18 ( $35, nordstrom.com), Dior Capture Totale High Definition Serum Foundation ($80, nordstrom.com) and L' Oreal Paris Visible Lift Repair Absolute ( $14.95, lorealparisusa.com). If you prefer full coverage makeup choose one of the new lightweight formulas with higher concentrations of pigments for buildable camouflage without a heavy look. Try : YSL Youth Liberator Serum Foundation SPF 20 ($69, nordstrom.com), Urban Decay Naked Skin Weightless Ultra Definition Liquid Makeup( $39, ulta.com), Lancome Teint Visionnaire Skin Correcting Makeup Duo ($60, nordstrom.com) and Revlon Nearly Naked MakeupSPF20 ($9.99,drugstore.com).

Your best face is yet to come !

For more beauty and style tips for women 50+ read my book The Wardrobe Wakeup, Your Guide to Looking Fabulous at Any Age by Lois Joy Johnson ( $15.79, amazon.com).