5 Women Over 50 Who Lead and Inspire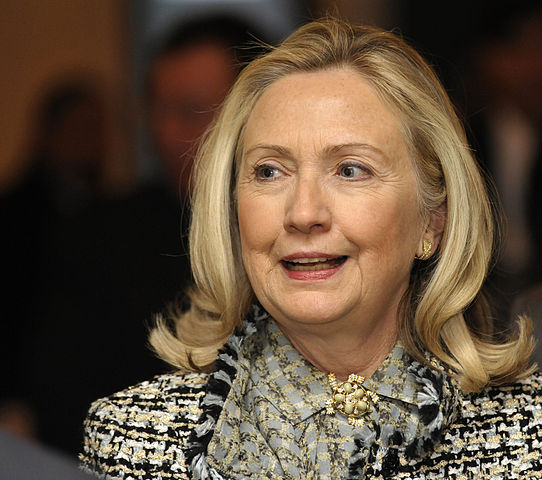 Life after 50 can definitely have its challenges. I try to follow my own advice about working out, eating well, getting enough sleep, and staying engaged and positive about aging. But sometimes life throws curve balls that make you want to pull the covers over your head - and stay there.

>> Sign up for the AARP Health Newsletter

That's not possible. So, instead of giving in to these moments (however long they last), I often find myself turning to the books, or tweets, of a few women - all over 50 - who inspire me to keep forging ahead. There are so many women running companies, designing clothes, acting, writing, finding cures for dreaded diseases and more. . . but I purposely kept my list minimal, so you might add to it in the comments section below. Here's my short list of fab women over 50 who are leading the way for the rest of us.

Dr. Nancy Snyderman: The Emmy Award-winning chief medical editor for NBC News, highly regarded head and neck surgeon, and medical expert for AARP, recently added one more title to her growing list of accomplishments: caregiver. Even her years of being part of the medical establishment didn't prepare her for the emotional, physical and financial complexities of dealing with aging parents. As she wrote in an AARP article recently,

When my father fell ill, I put my own life and health on hold to save his. It wasn't easy.

Dr. Snyderman experienced caregiver burnout firsthand, motivating her to start CarePlanners, a site that offers tools and consultations to caregivers, and those who depend on them. Dr. Snyderman is a role model for busy midlife men and women who take control instead of letting life's realities control them.

Marianne Williamson: I remember going to hear Marianne Williamson back in the 1980s lecture on the lessons in her best-selling book, A Course in Miracles, and being mesmerized. A frequent guest on major television shows and a best-selling author, Williamson put her stamp on the New Age movement like no one else. But she's evolved, as we all have, and has become a powerful voice for women's rights and an advocate for the advancement of women in politics and business. In a wonderful new book by Marianne Schnall, What Will it Take to Make a Woman President?, Wiliamson says:

American women are not holding up our part of the sky. But it's not because we don't care, so much as we're distracted. It's not because we're apathetic, so much as we're emotionally paralyzed. Now  it's time to forge ahead and no longer be distracted, no longer be paralyzed. It's time to show up in a way we've never shown up before.

Alice Munro: At the age of 82, this master storyteller won the Nobel Prize in Literature. I've read and reread her short stories for years, savoring every word and the powerful emotions I always feel when delving into her precise exploration of the human condition. The fact that this talented writer won such a prestigious award during her ninth decade motivates all of us to keep doing what brings us joy and nourishes our souls. One of my favorite lines from an Alice Munro book comes from Too Much Happiness:

She was learning, quite late, what many people around her appeared to have known since childhood: that life can be perfectly satisfying without major achievements.

>> Get entertainment and dining discounts with your AARP Member Advantages.

Diane von Furstenberg: Almost 40 years have passed since Diane von Furstenberg marched into our collective consciousness, causing women around the world to rethink how to dress for power ... with style. The iconic Wrap Dress is still a bestseller, and DVF keeps churning out cool clothes that flatter women's bodies at any age. But, as she's gotten older, von Furstenberg has placed an even greater value on her support of other women, her family and, most important, herself. When I interviewed her for my book, The Best of Everything After 50, she said:

My best friend is me, and I take good care of me. If you put time, energy and effort into creating a positive relationship with yourself, from it will spring other positive relationships.

Hillary Clinton: Clinton remains a divisive figure. The way she is viewed may not always be based on her politics but on visceral feelings the woman herself arouses in us. Whatever your opinions are of the former secretary of state as politician, I encourage you to view her in another light: as the fierce supporter of women and girls worldwide. Her willingness to take a stand, beginning in Beijing in 1995, when she first raised her voice to say the words we've heard many times since, was inspiring:

Women's rights are human rights.

Who are the women you look to when you need inspiration and motivation? Share your thoughts in the "Tell Us What You Think" section below. And remember this:

We can't control getting older ... but ... we can control how we do it.
Subscribe to The Best of Everything After 50 Web series on the AARP YouTube Channel! For more tips on living your best life after 50 (or 60, or 70...) check out bestofeverythingafter50.com. Find Barbara on Facebook or on Twitter at @BGrufferman.



Also of Interest

Join AARP: Savings, resources and news for your well-being


See the AARP home page for deals, savings tips, trivia and more