Balance Your Way to Fitness After 50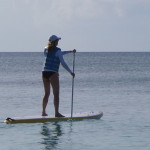 According to the National Osteoporosis Foundation, we lose 1 percent of bone mass every year after 50. In fact, for some of us, especially women, bone loss can happen very quickly, causing us to lose up to 20 percent of our bone density during the five to seven years following menopause, paving the way for osteoporosis. And, having osteoporosis is the biggest risk factor for breaking a bone if we fall.

>> Sign up for the AARP Health Newsletter

The goal, then, is to build better bones and keep ourselves steady on our feet so we don't fall.

One of the essential keys to positive aging is to embark on - and stick with - a fitness plan that is doable, sustainable, and that incorporates the three pillars of overall fitness:



Cardiovascular: One of the best things we can do to achieve and maintain fitness levels after 50 is to walk at least 10,000 steps every day. If possible, add a little running to the mix. This routine will exercise your heart and lungs, but will also burn calories and fat. Carrying too much excess weight can contribute to long term health issues, but it can also put a strain on our joints. Get a simple pedometer to count your steps, or one of the more high-tech options, like the UP from Jawbone (that's what I have), which you wear around your wrist.

Strength-training: Doctors I've interviewed believe that strength-training is the most important activity for building and maintaining strong bones. Adding a few key exercises into our regular fitness program becomes even more important after 50. The best options include push-ups, squats, the plank, and other exercises where we use our own body weight. If you're not sure where or how to begin, try working with a trainer for a few sessions until you have a routine in place that you're comfortable with, or take a look at the instructional videos in my AARP YouTube series. Be sure to get the green light from your doctor before starting any fitness program.

Balance: After the age of 40 we start to lose our natural sense of balance, increasing our risk of falling. Building stronger bones through exercise will keep us from breaking a bone if we do fall, but the goal should be to not fall at all. That takes being mindful about our balance throughout the day:
Be aware of your posture.
Work to keep your weight over your ankles.
Avoid quick body movements.
Always get up slowly from a chair or bed.
When walking on ice, use rails or walk in the grass instead.
Don't close your eyes when doing something standing up.
Add balance exercises to your fitness program.


>> Get discounts on health products and services with your AARP Member Advantages.

Take a look at this short video from "The Best of Everything After 50" web series for the AARP YouTube Channel for tips on how you can balance your way to fitness, every day, and a few balance exercises you can do anywhere, even when standing on line at the supermarket!


Barbara Hannah Grufferman is the National Osteoporosis Foundation Ambassador for Bone Health.  For more tips on living your best life after 50 (or 60, or 70...) check out bestofeverythingafter50.com. Find her on  Facebook or on Twitter at @BGrufferman.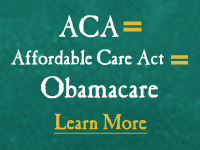 Also of Interest



See the AARP home page for deals, savings tips, trivia and more