Birkenstocks: Awful or Awesome? Weigh In!
I do my darnedest to ignore articles in trendy magazines and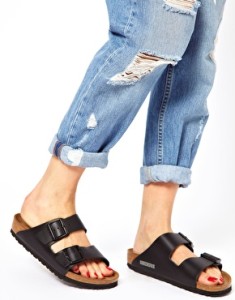 style blogs about this shoe or that shoe being suddenly back in vogue. (If you ask me, everything eventually becomes a "must have" again.)

So when a girlfriend dropped by recently to show off her "new" Birkenstocks, I had my hands full trying to hold my tongue. Am I the only one in America who remembers that these funky-comfy sandals were introduced to the U.S. market in 1967?

There's no denying the anecdotal evidence that the brand is back in robust circulation: Walking down New York's Lexington Avenue the other day with my 16-year-old daughter—- the official fashionista in our family — she practically swooned over a pair of Birks gracing the feet of a modelesque 20-something woman walking our way. Wait, it gets worse: Her equally style-obsessed friend just created the T-shirt below proclaiming her devotion to the shoe.

>> Get travel discounts with your AARP Member Advantages.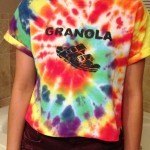 Clearly the trend demanded further investigation. So I went online and Googled "Birkenstocks."

Up popped an article from the venerable Vogue, anointing Birkenstocks as cool and therefore worthy of wearing. Here's a snippet of their praise:

"[T]he most comfortable sandal in the world [is] having a stylish renaissance."
Those who can remember Woodstock (I'm one) will all agree that Birkenstocks, even in their '60s heyday, were never exactly "cool." Functional, yes. Comfortable? Absolutely! But cool? I don't think so.

Another Vogue editor added the male perspective: "When my husband sees [me in Birkenstocks], he says I'm lucky we're already married." I shared that assessment with my husband, and he replied with a "ditto."

Intrigued by the rebirth of a shoe so ugly you just gotta have it, I posed this question on social media:

"Do you now, or will you ever, own and wear a pair of Birkenstocks?"


Within an hour, I had more than 100 responses. A sampling:

No, no, and no!! -Julia

Yes, yes, & yes! My 20-something daughters like mine to the point of asking for them! -Laurie


Never been able to understand the attraction to such horrible footwear. -Kim


Love mine! -Shelly


No! The style is too "Earth mother" for me. At 64, I still want to be stylish. -Diane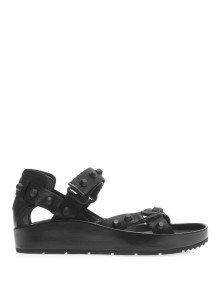 I never have, but would love to. They're classic and will never go out of style. -Becky


I wore them up until about 5 years ago, when my daughter retired them for me. -Robin

Birks, Crocs, Topsiders, Converse. It's all about comfort - something of a feminist issue for me. -Terri


(You can check out more Facebook comments here and here.)

>> Sign up for the AARP Health Newsletter 

Cool Millennials of both sexes are snapping up the classic two-strap "tree-hugger" shape, known as the Arizona, faster than you can say "crunchy granola." No need to rock such an old-school look, though: Rival shoe designers are churning out knockoffs in a range of styles, colors and prices ranging from $100 to — are you sitting down? — $1,000. Among them are Givenchy, Isabel Marant, Balenciaga (above) and Michael Kors.

So here's the sole-searching question: Would you ever wear a pair of Birkenstocks?

I'll spill if you will! Write a comment here, and we'll showcase the best ones in a follow-up post. Or send a photo of you sporting your favorite Birks to Barbara@bestofeverythingafter50.com. *The first five commenters will receive a copy of The Best of Everything After 50*
Until next time, remember: We can't control getting older, but we can control how we do it!
For more tips on living your best life, look inside The Best of Everything After 50: The Experts' Guide to Style, Sex, Health, Money and More, and subscribe to The Best of Everything After 50 video series on AARP's YouTube Channel.
Photos: ASOS; MatchesFashion; Barbara Hannah Grufferman



Also of Interest
See the AARP home page for deals, savings tips, trivia and more