Christie Brinkley's Beauty Secrets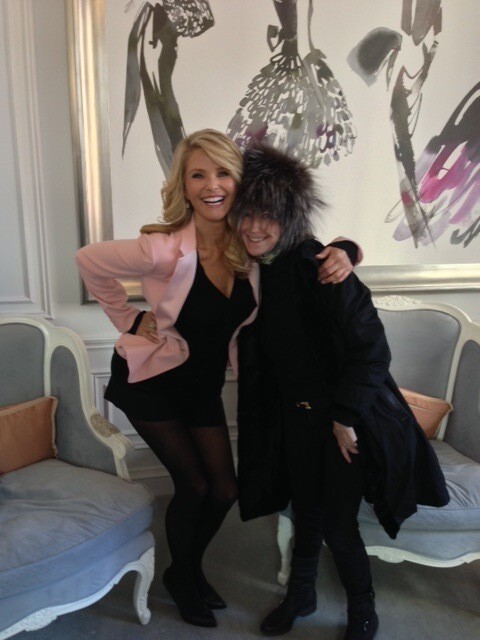 We may not have looked like Christie Brinkley (right) when we were 25, but now that the supermodel is 61 ...
... OK, we still don't look like her!
But here's the weird thing: Christie Brinkley still feels like — and strikes me as — "just one of the girls." Not a trace of supermodel attitude.
I met up with my old glam chum last week when the ultimate Golden Girl brought out a new skin-care line, Christie Brinkley Authentic Skincare. You may be able to tell from the photo at right which one of us is the celeb: Just look for the megawatt smile, rose-quartz glow (boosted by that chic pink blazer), mile-long legs and bouncy blonde hair — which, Christie happily admits, includes extensions from her own line of such products.
How does she do it? I persuaded the Uptown Girl to share a few of her best beauty tips:
Exfoliate. "As a young model, I read in a magazine that men look five years younger than women because they shave — a form of exfoliating dead cells," she says. "At that time, the only exfoliating products available were at health food stores; they were harsh and really too abrasive, but I persisted. Unless you exfoliate, topical creams and serums can't penetrate. My Complete Clarity exfoliating polish is gentle but strong enough to encourage cell turnover, which slows with age. I use it from the top of my forehead all down my face, neck and décolleté, then rub the leftover on the backs of my hands."
>> Get health and wellness discounts with your AARP Member Advantages.
Try copper peptides. "I've been testing these products for four years now," Brinkley says, "working on the formulas with dermatologist Dr. Doris Day to get them right. Women who complain about irritation from retinol can get the same collagen-boosting benefits from copper peptides.
"I wanted affordable, high-quality products with top-of-the line proven ingredients that, when used together, amplified the benefits. When it comes to putting my name on a label, I'm a perfectionist. Be sure to cover your neck, the sides of your neck — an area many women forget — and your décolleté in both your day and night skin care."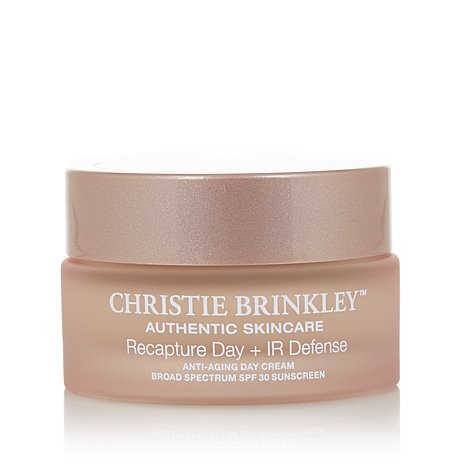 Sunscreen is essential — but still evolving. "Stay on top of sunscreen developments," Brinkley advises. "My day creams (left) and serums include a breakthrough technology — infrared — for the American skin-care market. [Hence the "IR" printed on the label.] It's already being used in Europe, but hasn't been used in the U.S. until this line. Infrared protection, when added to broad-spectrum UVA/UVB sun protection, snags rays that slip through. My line offers both."
Work with your circadian rhythms. "I'm forever reading up on health. I'm a big believer in tapping into the way your body functions differently by day and night. Using the right products at the right time boosts results. You do need a separate night cream."
Note: Products included in the Christie Brinkley Authentic Skincare line are available at christiebrinkleyauthenticskincare.com, hsn.com and Kohl's stores.
Photos: Lois Joy Johnson, hsn.com.
Also of Interest

See the AARP home page for deals, savings tips, trivia and more