Dating After 50: Stop Looking for the Wrong Person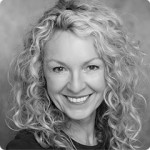 I know a lot of men and women over 50 who are looking for love . . . in all the wrong places.

It's not that they're sidestepping some of the great new ways to meet new people, like online. And, they're definitely putting themselves out there more to spread the net a bit wider.

No, the problem runs much deeper. According to Bobbi Palmer, the dating expert I recently interviewed, it seems that too many of us hold on to some of the outdated notions about who we are, and who would make the 'ideal person' to date now.

"He should be six feet tall."

"She should love beagles."

"He has to make at least $100 grand a year."

. . . and so on and so forth. You get the idea.

>> Sign up for the AARP Health Newsletter

It's not, Bobbi pointed out, that we should ever settle. On the contrary, she believes men and women over 50 have an incredible amount to offer. We're more confident, adventurous, and are willing to take risks. So, of course, we shouldn't settle. But, if you meet someone who has a great love of cats, and not beagles . . . maybe you should spend a little time with her, just to make sure you're not throwing something potentially great out the window.

Bobbi told me that we're so much smarter at so many things now, and yet, we still hang on to that 18-year old part of us when it comes to romance and dating.

What should we do?

Take a look at this short video in which Bobbi reveals her best tips on getting back into the game. And, please subscribe to The Best of Everything After 50 series, so you never miss another segment.

I want to hear from you! Leave your questions and ideas about living your best life after 50 in the comments section below. Connect with me on Facebook, Twitter and my blogs on AARP.org.   And please let me know what you'd like to see in future episodes of "The Best of Everything After 50"³! Thanks for reading and watching!
>> Get entertainment and dining discounts with your AARP Member Advantages.


Also of Interest



See the AARP home page for deals, savings tips, trivia and more