Debi Mazar on Beauty, Diet and Life at 50
"Glamorous" and "gritty" may not go together naturally, but they seem like perfectly paired adjectives when it comes to describing actress, mother, wife, chef and all-around workaholic Debi Mazar (below) ,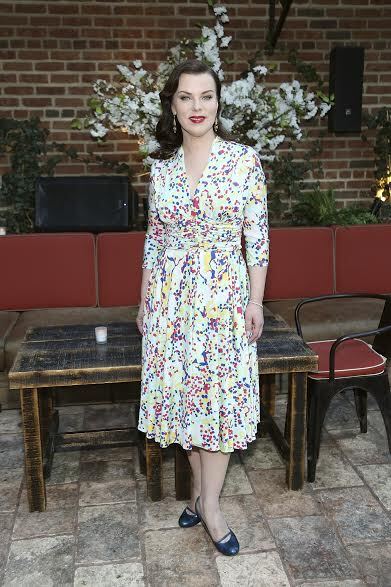 who turned 50 in August.
When I caught up with Mazar last Wednesday, the Queens native was a blur of speech and motion. She was taking a rare break between gigs, which lately have included shooting a hit Cooking Channel show ( Extra Virgin, created with her husband, Gabriele Corcos); starring in Entourage (the film version of the HBO series that premieres June 5); and appearing in a new series, Younger, in which Mazar helps a 40-year-old friend pass herself off as 26.
With a pedigree like that, I couldn't resist peppering the famously salty-tongued Mazar with questions on how she lives her life with passion and purpose.
Looks count — on camera and off. In Younger, Mazar engineers a makeover designed to help her divorced best friend reinvent her life. "I do think makeup is a game changer," Mazar says. "I feel more empowered with eyes on than off. Your looks are part of your entire package — brains, talent, creativity and experience — so why not use everything? My husband is eight years younger than I am, but it doesn't mean a thing."
Get the latest on weight loss, diets, brain health and more — AARP Health Newsletter »
Mazar started out as a makeup artist and a hip-hop dancer (she appeared in five Madonna videos), and her classic good looks — sexy but feminine and super-groomed — are instantly recognizable, whether she's hopping out of a cab in Brooklyn, whipping up a tiramisu or scouring the Tuscan countryside for fresh ingredients. False lashes, red lips that "pop" and sultry brunette locks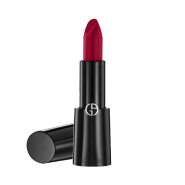 are all mainstays of the Mazar look. To try your hand at it, consider a gloss like Giorgio Armani Rouge d'Armani Lipstick No. 400 (left) or Revlon Cherries in the Snow.
Find a way to get 7 hours of sleep. Expect morning puffiness, deeper lines, dark circles, dull skin and a bad mood if you scrimp on your beauty rest. "Insomnia has always been a big problem for me," Mazar says. "Now, as a 50-year-old actress, it's huge. I need to be on my best game — learn my lines, keep my attitude up — so I avoid coffee after noon and alcohol, eat well and take an afternoon siesta. That combo works for me; being well-rested really improves your looks."
Exercise matters, age does not. "Everyone's obsessed with looking younger," Mazar laments. "Even women in their 20s and 30s are getting all toxed up. I've always been 5 or 10 pounds heavier than my girlfriends, but I happen to think it keeps me looking younger: If I suddenly dropped 20 pounds, you might see some serious wrinkles! But I do exercise for the cardiovascular benefits and to get those endorphins flowing. (Burning off extra energy helps with my sleep issues, too.) Just look at my good friend Madonna — she's a powerhouse — and still selling out concerts!"
Eat well to look good. "Cooking, for us, is more than just doing the show," Mazar says. "It's a social thing [that revolves around] having meals with family and friends off [the] set. Right now I'm working on the idea of 'green carts' in fast-food neighborhoods as a way to bring healthy, affordable fresh produce to impoverished areas. We're also creating a product line based on extra virgin olive oil — a great natural beauty treatment for dry everything! I love olive oil, but my mother-in-law, who lives in Italy, keeps asking me to bring her creams from Bloomingdale's!"
Photos: Courtesy Getty Images via Silenor; giorgioarmanibeauty-usa.com
For more beauty and style tips for women 50+, check out my Wardrobe Wakeup: Your Guide to Looking Fabulous at Any Age.
Also of Interest

See the AARP home page for deals, savings tips, trivia and more