Fresher Younger Eyes Stat! 5 Beauty Tricks to Know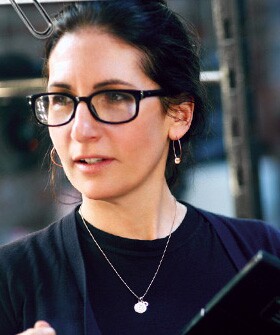 Sorry, friends, but statement specs, sunnies and readers are not stand-ins for eye cream and concealer. Treatment, makeup and glasses need to be in sync. That's why beauty guru Bobbi Brown is launching an innovative eye wear collection with Safilo in February that includes optical frames, sunglasses and ready-made readers categorized by color and face shape. They are designed to brighten your skin tone, subtly enhance it or go for major contrast and definition- just like you do with makeup. Bobbi's glasses will be sold in department stores and Solstice boutiques. My five tips will get you through the next three months looking bright-eyed till then:
>> Sign up for the AARP Health Newsletter
WORK A NEW EYE SERUM OR CREAM. Lighter weight concentrated serums and creams go solo and under makeup - over it too for mid-day freshening. Blend a tiny bit with your usual under eye concealer for flawless camouflage and no caking. Look for proven ingredients like hyaluronic acid, antioxidants, retinol, peptides, niacin, shea butter and caffeine to boost skin firming collagen, minimize dark circles, plump up lines, add moisture and drain excess fluid that causes puffiness. Try: Clinique All About Eyes Serum ( $28, clinique.com), Clarins Extra-Firming Eye Lift Perfecting Serum ( $60, clarins.com) and Simple Kind to Eyes Revitalizing Eye Roll-On ( $12.99, ulta.com).
MASSAGE AWAY PUFFS AND STRESS. When you're exhausted, stressed, have a cold, sinus infection, had one too many cocktails or salty chips the results show in your eyes. A DIY massage can enhance circulation and help disperse excess fluids that cause eyes to look swollen and droopy. Apply your eye cream or serum and using the pads of your fingers gently tap the treatment all around the eye orbit in a circular motion- as if you are playing the piano. Do it while watching A.M. news or talking on speakerphone for five to ten minutes. Another de-puffer: jumping on a mini-trampoline.
LUSH UP LASHES AND BROWS. No Rx needed. Apply an OTC lash/brow thickener before bed. The combo of vitamins, proteins, moisturizers, hyaluronic acid, biotin and moisturizers strengthens, nourishes and hydrates these mini hairs like a mask or conditioner rejuveates your locks. Try: Vichy LiftActiv Serum 10 Eyes and Lashes ( $47, vichyusa.com) or Prevage Clinical Lash + Brow Enhancing System by Elizabeth Arden( $98, elizabetharden.com).
BRIGHTEN UP WITH PASTEL CONCEALER. Blend a creamy silky yellow or peachy-based concealer on deep blue/purple circles, a bisque-pinkier one on brown circles. Blend from inner nose corner hollow swooping down into the groove called the tear trough and all along the lower lids in a half-moon shape. Try: Bobbi Brown Tinted Eye Brightener ($30, bobbibrown.com).
>> Get entertainment and dining discounts with your AARP Member Advantages.
DEFINE AND CONTOUR WITH SHADOW AND LINER. You need both to shape bigger more youthful eyes, or just bigger sexier ones! Apply light to medium shadow across the lids lashline to the crease and just above it.Layer shades to customize color and texture.Blending matte taupe, camel or grey over current metallics and glitz mutes them but keeps the wattage down to a shimmer. It can also neutralize any green, violet or blue so it's wearable. Layer black or brown pencil liner and dark shadow directly over it along the lashline to power up shape without a hard edge.
Here's lookin' at you, girlfriends !
For more beauty & style tips for women 50 + read my book The Wardrobe Wakeup, Your Guide to Looking Fabulous at Any Age by Lois Joy Johnson ($ 16. 58, amazon.com).
Photo credit: Bobbi Brown Cosmetics
Also of Interest

See the AARP home page for deals, savings tips, trivia and more