Gail Federici: The Hair Whisperer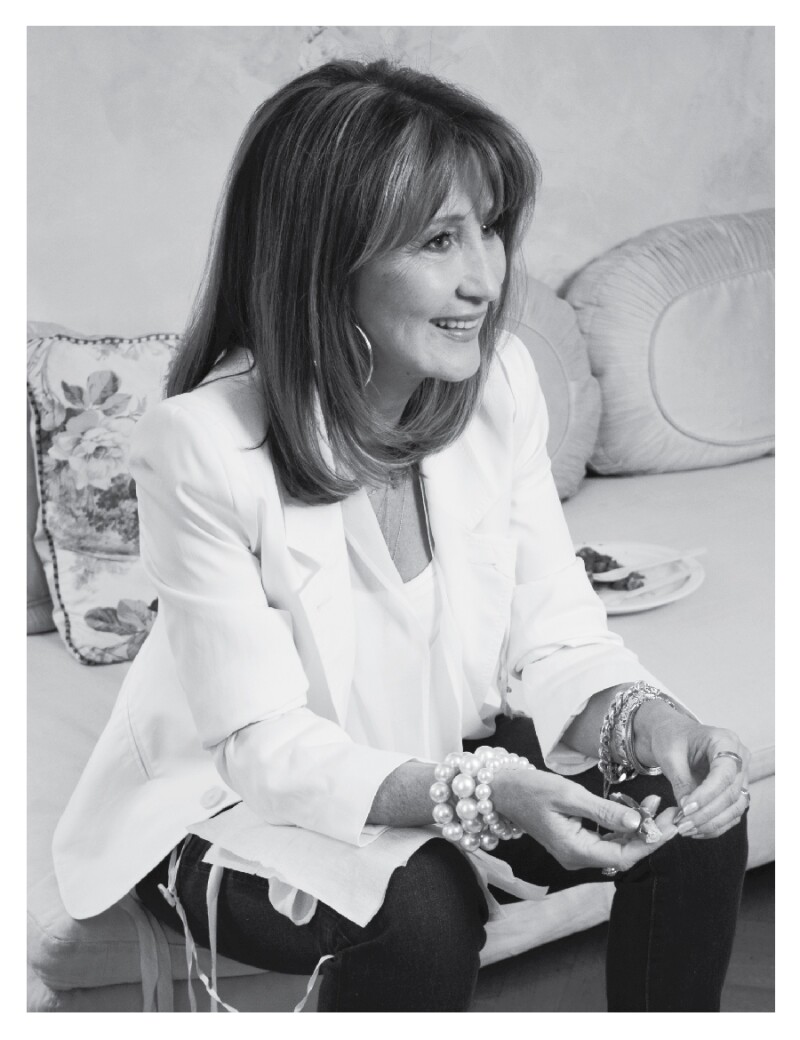 You've probably never heard the name Gail Federici but she was the high energy visionary behind John Frieda's revolutionary Frizz-Ease, the serum that launched a million straight blow-outs. And all because Gail says " I have puffy hair that would balloon out into a frizzy cloud and knew it made other women crazy too." Leaving her job as head of marketing and advertising and competing against billion dollar mass brands, she teamed up with John to create John Frieda Hair Care. They got it right and Kao Corporation bought their brand for $450 million in 2002. You'd think Gail would relax. Well she's baaaaack , still hair obsessed, listening to women talk about their hair woes, analyzing their complaints and creating solutions. Her goal: every woman deserves perfect hair 365 days a year. Here are three inspiring tips from Gail and a few of my own:
DEAL WITH DIY ROOTS CREATIVELY. Whether your color is at-home or salon made roots are a fact of life. So, drum roll...Gail recently created Color Wow Root Cover Up ( $34.50, ulta.com). It's a chic compact of temporary mineral powder in hair-toned colors you brush on dried and styled hair to blend grey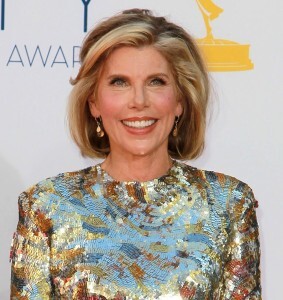 and dark regrowth. Takes 60 seconds with no mess or tacky residue and stays put (even while swimming) until you shampoo it out." Use it to extend an every four week color schedule to six or seven weeks, to minimize highlight frequency, to camouflage hair recession at the temples or thinning around a part" says Gail. It could work on multi-toned color like Christine Baranski's blonde or a more allover color like Sharon Lawrence's brownish auburn. And if you're thinking of going grey but can't stand the thought of cold turkey roots, use the powder to ease the transformation and grow-out to a shorter, choppier, layered cut.
TRY SULFATE -FREE SHAMPOO. If you're 50 + and have dehydrated, brittle or frizz-prone dyed, grey or white hair and/or a sensitive scalp , a sulfate-free shampoo can improve the look and health of your hair says Gail. Sulfates (which you see on the label as sodium lauryl sulfate or sodium laureth sulfate) are grease-cutting ingredients used in shampoos but also in household cleansers. Shampoos with sulfates lather up into rich suds but can strip color and increase dryness of your hair and scalp. Sulfate-free shampoos usually have a companion conditioner for a duo that work well together. Yes of course Gail's Color Wow Security Shampoo and Conditioner ($9, each for travel sizes, ulta.com) are ideal but also try: L' Oreal Paris Hair Expertise EverCreme Sulfate-Free Moisture System Nourishing Shampoo and Intense Nourishing Conditioner ($6.99 each,www.lorealparisusa.com) and Carol's Daughter Black Vanilla Moisturizing Shampoo and Leave-In Conditioner ($25 for the set, www.carolsdaughter.com).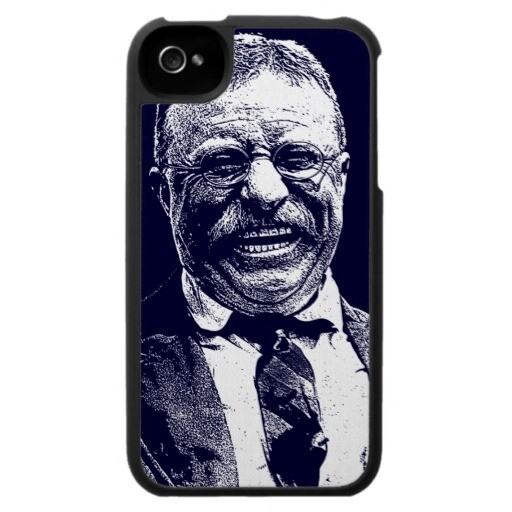 STAY FEARLESS, KEEP EXPLORING AND GIVE BACK. Gail, the mother of 27 year old twin daughters has also sung in her husband's rock band, negotiated contracts with hip hop moguls and is never intimidated by big beauty execs. She supports education, health and equal rights for women and children especially in emerging cultures. Gail is a fierce Homeland fan, a reader of non-fiction (especially WWII books) and has a photo of the super-inspiring Teddy Roosevelt as her iPhone cover. She lives in jeans and jackets 24/7 and dreams of being the 50 + version of Carrie Mathison.
For more beauty & style tips for women 50 + check my book The Wardrobe Wakeup, Your Guide to Looking Fabulous at Any Age by Lois Joy Johnson ( $14.74 , Amazon.com)
Photo credits: Gail Federici at work, Christine Baranski, Theodore Roosevelt iPone cover
Also of Interest

Join AARP: Savings, resources and news for your well-being
See the AARP home page for deals, savings tips, trivia and more