After 50, all women have a get-back list. We want to get back our thick hair (and toss the shelf of volumizers),we want to get back our former bodies (and go Spanx-less), we want to get back toned arms and do the wave in sleeveless tops at concerts and stadiums (without underarm jiggle). But most of all we want back our firm, wide-awake eyes. Big challenge? Not if you do three things.

BOOK A SYRINGE DAY AT THE DERMATOLOGIST. Even if it's a one-time deal (class reunion, job interview, daughter's wedding etc.) the payoff is worth it. Botox injected along the brows lifts droopy tails and relaxes crow's feet since the same muscle controls both.
Between the brows it gives your eyes a happy look. Filler injected in the "tear trough" groove lifts and lightens so your eyes look bigger. And if you've had a scalpel eye lift in your 30s or 40s to correct sag or bags a liquid lift is all you need now. "Never do your eyes twice," says Debra Jaliman, M.D. author of Skin Rules: Trade Secrets of a Top New York Dermatologist."In-office Botox, fillers, laser or Thermage can sharpen eye shape again and tighten them up."

USE EYE CREAM DAY AND NIGHT. Your allover face cream is not the best for thin, dry, sensitive eye skin. Get a light moisturizing formula that's makeup compatible, won't migrate into your eyes as you sleep and has all the right stuff.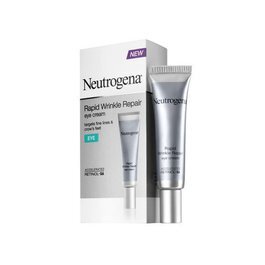 Humectants like hyaluronic acid will plump squint lines, retinol or peptides will rebuild collagen, a broad spectrum UVA/ UVB sunscreen adds protection. Neutrogena Rapid Wrinkle Repair Eye Cream ($19.99, target.com) has it all. If puffiness is your thing, choose a cream with fluid-draining caffeine like MAC Fast Response Eye Cream ($30, maccosmetics.com). Although hydrating benefits are immediately visible Jaliman says " Give any eye treatment two months to reveal it's true performance."

BRIGHTEN EYES WITH SHIMMER, HIGHLIGHTER AND LASHES.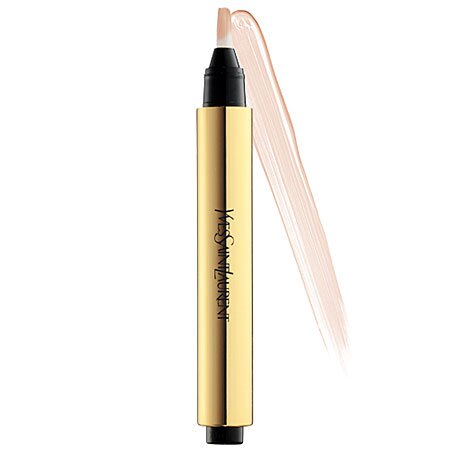 Use a highlighter at the inner corners and under your eyes, nude shimmery shadows on the lids. You'll counteract shadows and add sparkle. Try YSL Touche Eclat ($40, sephora.com) now in 12 shades ( ! ) and Make Up For Ever Eyeshadow in Iridescent Yellow Beige 126 ($20, sephora.com). Add lots of black mascara. Skip the mattes, heavy liner, thick concealers and stop hiding behind those big dark shades indoors ! You've just subtracted ten years from your looks !

Photos credit: Whatisbotox.net, Target.com, Sephora.com