Give Yourself a Winter Glow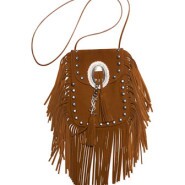 If it's mid-February, it must be sleeting in New York, snowing in Boston, sunless in Seattle and freezing in South Carolina.

It's enough to make my chapped lips and blue mood crave some warm, sunny weather. But you know what's not helping? This "bohemian '70s" trend suddenly filling store windows again: It has me lusting for a suede fringed bag, a pair of Dr. Scholl's sandals and a beachy, bronzed tan.

Uh-oh.

The first two I can have — even if the Saint Laurent number at right is out of reach — but the third is only a wistful memory, banished forever by excessive sun damage, a couple of skin cancer scares and my newer, healthier ban-the-tan mentality.

But don't look for me on pastypallor.com just yet; it appears a glow of sunshine may be heading my way! Here's how you can get one, too — and overnight, no less:

Prep your target zones. For a smooth, streak-free tint, gently exfoliate the only areas you dare bare in this weather: your face, neck, forearms and the backs of your hands. Use a Q-tip to add moisturizer around your nostrils and lip borders where the skin is rough, sore or chapped. Try, for example, Olay Regenerist Advanced Anti-Aging Regenerating Cream Cleanser or Clarisonic Mia 3 Facial Sonic Cleansing Brush.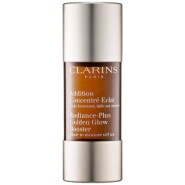 Do a little sleep-bronzing. You're not going for a fake, holiday-style tan — instead you just want to warm up your true skin tone. Mix a drop of self-tanner serum with your usual night cream or apply a gradual self-tanner to all the spots listed above. Dab a clean Q-tip over major brown spots that you don't want darkened any further. Try something like L'Oréal Paris Sublime Bronze Self-Tanning Serum, Clarins Radiance-Plus Golden Glow Booster or Josie Maran Bronzing Argan Moisturizer.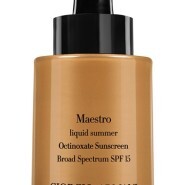 It's all about the base (layer). This is an alternative day strategy to the step above for those who don't want to use a tanning product but do want the same result. Blend a dab of liquid bronzer, bronze primer or golden peachy luminizer with your usual foundation; this enhances your color but stays within a realistic hue. Blend outward from your forehead, nose, cheeks and chin, feathering the makeup toward your hairline and over your jawbone. The shade difference shouldn't be so obvious that your neck, chest or hands look "off." Try one of these or similar products: Giorgio Armani Maestro Liquid Summer SPF 15 , Laura Mercier Foundation Primer in Radiance Bronze or NYX Cosmetics Born to Glow Liquid Illuminator in Gleam.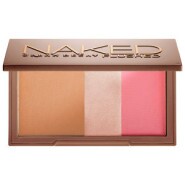 Sunny things up with a multicolor bronzer. Whichever way you go, a pressed-powder bronzer that combines a warm, tan hue that's compatible with your skin tone, pink (or peach or coral), and a shimmery golden shade in a mosaic or rainbow palette will look more natural than a flat one-color product. For maximum authenticity, use a separate, big fat dome-head brush to disperse color over a broad area. Swirl the brush in all the colors, then buff it. Try (to cite just two options) Urban Decay Naked Flushed or Physicians Formula Powder Palette Multi-colored Custom Bronzer.

For more beauty and style tips for women 50 and older, take a peek inside The Makeup Wakeup: Revitalizing Your Look at Any Age by Lois Joy Johnson and Sandy Linter.

>> Get discounts on health services with your AARP Member Advantages.

Photos: bergdorfgoodman.com; sephora.com; saksfifthavenue.com: sephora.com

Also of Interest



See the AARP home page for deals, savings tips, trivia and more