Glam-Ma Tricks and Treats
By Lois Joy Johnson, October 27, 2015 03:12 PM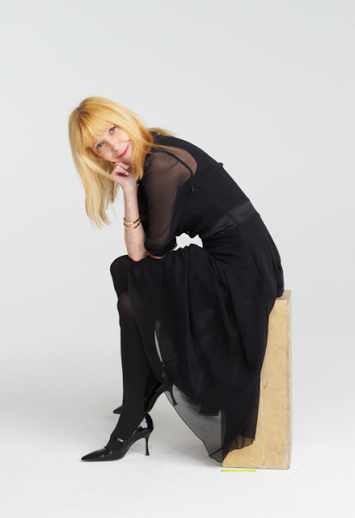 As little girls, my daughters, now 41 and 31, loved Halloween: It was the one day of the year their black-clad fashion-editor mom didn't stand out in the burbs.

Now it's 2015, and I've been a "Glam-ma" for 11 years, but my style (right) is still a little bewitched — though it's more Fiona Goode (played by Jessica Lange in American Horror Story: Coven), I'd like to think, than Elphaba Thropp (from Wicked).

With your own closet overflowing (my guess) with black clothes, you're 90 percent ready to greet another year's crop of sweet little door-to-door candy thieves. Just add some of the touches below to wind up more drop-dead gorgeous than Morticia Addams: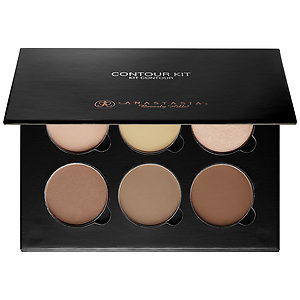 Contour, don't mask, your face. Makeup is all about illusion, but those complicated shading and highlighting tutorials on YouTube are more toil and trouble than truth. Instead, just use a ready-made contour kit (or any eye shadow you own) to fake a crispy bone structure — after dark.

Popular games, new recipes, movie reviews — AARP Leisure Newsletter »

Here's how it works: First, do your normal face makeup. Then suck in your cheeks and stroke brown contour powder (or brown eye shadow) in the hollow beneath your cheekbones. Blend more contour powder or shadow under your jaw from ear to ear and down the sides of your nose and forehead. Now blend a pale highlight powder (or a cream, ivory or beige eye shadow) along the top ledge of your cheekbones and down the center of your forehead, nose and chin. Finally, soften all at the edges. Options to try include Kat Von D Shade + Light Contour Palette or (shown above) Anastasia Beverly Hills Contour Kit.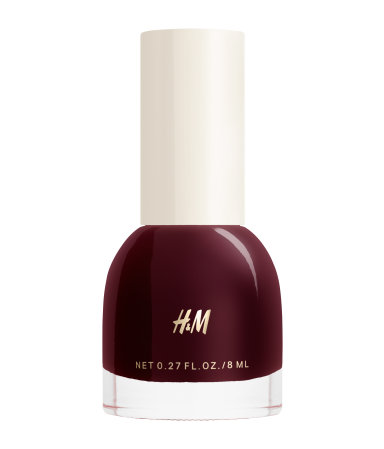 Get smoke in your eyes. Just this once, I beg of you, totally overdo it! Use lots of black or dark-chocolate eyeliner and eye shadow — I'm talking stage-quality makeup that will be visible from the last row of seats!

The liner should go all around the eyes — top, bottom and in the waterline. To keep the eyeliner dense, layer it with the same shade of eye shadow — sort of a double liner. (If you're handy with felt-tip eyeliner, you can try adding a cat's-eye flourish.) Then apply dark shadow on your top lids from lashes to crease, and under the eyes, too. The dark circles will enhance your sorceress look.

Brew up the ri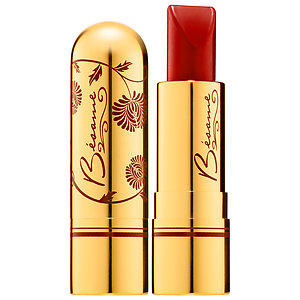 ght red or plum. Don't go all Goth on me, now! Blackened reds and purples from maroon to wine look dangerously dishy on nails, but keep them there; when you try similar tints on lips, the dark shades tend to exaggerate age-related thinning, indistinct or uneven borders, expression lines and wrinkles around the mouth, and less-than-sparkling chompers. The magic potion? Any clear, bright red in a creamy matte texture. For nails, consider Essie Wicked or H&M Nail Polish in Bordeaux. For lips, try Besame Cosmetics Classic Lipstick in Red 1920 (shown here) or Maybelline Color Sensational Creamy Mattes in "Siren in Scarlet" 690.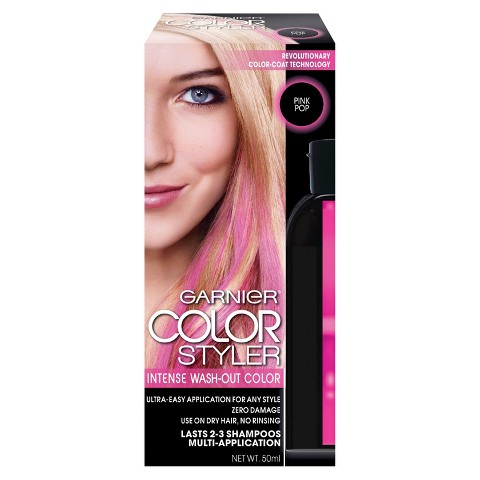 Add candy-colored hair. Helen Mirren, Sharon Osbourne and Kelly Ripa have all dipped their locks in rainbow hues, but each one got an assist from her own personal stylist. For us civilians, the way to go is temporary streaks that can be shampooed out when the trick-or-treating's done. Color just the ends (or your entire bangs), or add one bold blue or pink highlight. Unlike some other unabashed fun I can think of, you won't be sorry you indulged in the morning. Options to "dye" for include Garnier Color Styler Intense Wash-Out Color, Splat Washables Hair Color or Rita Hazan Pop Color Temporary Color Spray.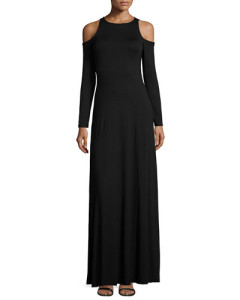 Buy a fiercely fabulous dress. If Mercury in retrograde and an orange lunar-eclipse moon haven't boosted your mood, break out my secret weapon: a long-sleeved black jersey maxi dress. You should be able to find one everywhere from couture to fast-fashion retailers these days, and it will keep any costume party aglow long after the jack-o'-lanterns have guttered low. Try pairing it with booties. Rachel Pally Romie Long-Sleeve Cold-Shoulder Maxi Dress (left) or H&M Glittery Long Dress are both possibilities.

To read more beauty and style tips for women 50 and up, look for AARP's beauty-and-style digital magazine, coming in November.

Get discounts on hotels, airfare, car rentals and more — AARP Member Advantages. »

Photos: Michael Waring; hm.com; sephora.com (3 & 4); Target.com; neimanmarcus.com

Also of Interest

See the AARP home page for deals, savings tips, trivia and more.