Is Green Beauty All Hype?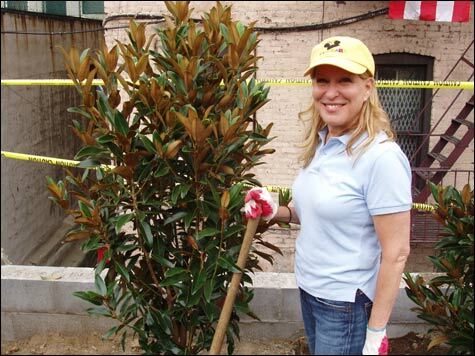 Earth Day is April 22 and I feel a little guilty. There's Helen Hunt 49, wearing an eco-friendly H&M gown at the Oscars, Meryl Streep 63, promoting environmental food awareness, Bette Midler 67, greening up with her New York Restoration Project and Darryl Hannah 52, chaining herself to trees. All I'm doing is recyling, buying organic, doing yoga and worrying obsessively about climate change, polar bears, whales, bushfires, earthquakes, the next tsunami, and carbon pollution in the daily news. I don't have a hybrid or solar panels, let alone a dehydrator. Like most women 50+ I admit the concept of "green" beauty sounds like a more eco-friendly choice but give up my delish hi-tech creams, hair products and gorgeous makeup? For following a week of conscience-stricken investigative beauty, here are the three things you and I need to know: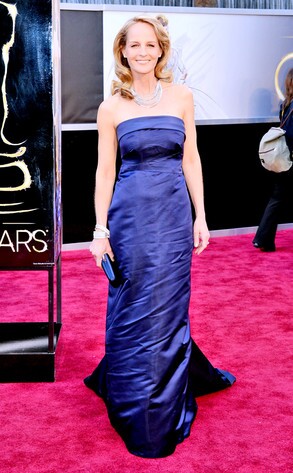 YOU CAN GO "GREEN-ISH." No need to go whole hog here. A product can be a combo of both natural and chemical and who's to say that's bad? Compromise is often necessary to make organic ingredients work at an optimum level so get realistic. Look for the addition of natural or organic ingredients that do the most for aging skin and hair and don't get hung up on the idea of purity. Keep an eye out for soothing anti-inflammatory ingredients like green tea and licorice, antioxidants like resveratrol (found in grapes and red wine), colloidal oatmeal for dry skin and eczema, and soy and vitamin C and E to brighten skin and lighten discolorations. Besides, labels saying organic, pure, natural or botanical are so confusing. A USDA-approved Organic label means the formula is at least 95% organic (because the U.S. Department of Agriculture says so!) but lots of products just say vegan, earth-friendly, made with organic ingredients or specify a lower organic or natural percentage of ingredients for marketing allure. All okay! Try: Avalon Organics Biotin-B Complex Thickening Shampoo and Conditioner ($9.95 each, drugstore.com) which is 70% organic, and Boots Botanics Face Moisturizing Eye Cream ($15.59, target.com), 81% organic with almond oil and shea butter.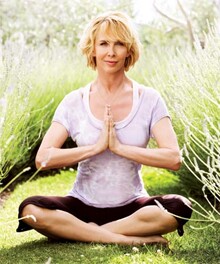 DO DE-AGING OILS FOR YOUR FACE. Face oil is the newest treatment trend for dry, sun-damaged, sensitive, aging skin. Apply oil instead of a serum or cream or as a primer under moisturizer or makeup. The hottest plant oils to look for are argan, sweet almond, borage, macadamia, apricot, avocado, sesame and sunflower. They nourish and add a healthy luminous glow --not grease! Try: Jurlique Skin Balancing Face Oil ($50, sephora.com), Nude ProGenius Treatment Oil ($78, sephora.com).

CHOOSE RELIABLE DO-GOOD BRANDS. Stick with name brands that have scientific backup, a proven "green" track record like Burt's Bees, The Body Shop, Avalon Organics, Caudalie, Jurlique, Boots Botanics, Dr. Hauschka, Jane Iredale, Origins, Nude, Aveda and Kiehl's. Look for companies that recycle empty tubes, bottles, compacts and jars or use biodegradable packaging and team up for bigger initiatives. Kiehl's is partnering with non-profit Recycle Across America, Origins and The Body Shop support global reforestation and Aveda has a limited edition Light The Way candle with proceeds going towards water-related issues via the Global Greengrands Fund. Multi-purpose products are also a good choice since they produce less product waste for landfills. Try: Caudalie Premier Cru La Creme ($155, USCaudalie.com) since 1% of profit goes towards the environment and Jane Iredale Glow Time Full Coverage Mineral BB Cream ($48,shop.janeiredale.com), a three-in one and The Body Shop Nutriganics Smoothing Night Cream ($25, ulta.com) which supports global Fair Trade.

And then spend the entire year feeling good about yourself and the planet.

Photo credits:

Bette Midler: www.concierge.com

Helen Hunt in H&M gown at 2013 Oscars: www.eonline.com

Trudie Styler: www.ommagazine.com



Also of Interest

Join AARP: Savings, resources and news for your well-being


See the AARP home page for deals, savings tips, trivia and more