How Stroke Changed One Man's Life
Among the top five "Stroke Myths" on the website of the National Stroke Association is "Stroke only strikes the elderly."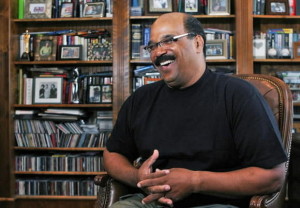 A man who shattered that myth and lived to recount the experience is Mark McEwen, who turns 60 in September. From 1987 to 2002, McEwen was the face of morning television on CBS , first as a weatherman, then as an entertainment reporter and finally as cohost of The Early Show.

Traveling with his wife, Denise, in 2005 - he had just turned 50 - McEwen started to feel vaguely ill. "You have all the symptoms of the flu," ER doctors reassured the TV anchor. They treated McEwen accordingly and sent him on his way.

>> 6 Ways to Lower Your Diabetes Risk

But they had failed to take into consideration certain key factors that nearly killed McEwen:

1) He suffered from high blood pressure;

2) He had recently gained weight;

3) He had not exercised in quite some time.

Those conditions and behaviors created a "perfect storm" for a stroke: McEwen had in fact suffered a TIA (a transient ischemic attack, or ministroke). Undetected and therefore untreated, it led to a massive stroke shortly after he was released.

As McEwen recalls in the video below, that second and larger stroke was both devastating and debilitating. He had to learn to walk, talk, eat and live his life all over again. That's the inspiring part of McEwen's story.

>> Get discounts on health services with your AARP Member Advantages.

The tragedy at its center, by contrast, is that his trauma could most likely have been avoided: According to the American Stroke Association, 80 percent of strokes are preventable. How? By getting regular exercise, taking blood pressure medication if indicated and controlling your weight.




I hope you find Mark McEwen's experiences as hopeful, ultimately, as I do. For more inspiration on living your best life after 50, check out the entire series here (or subscribe so you don't miss an episode).

Until next time, remember: We can't control getting older, but we can control how we do it!
Photo: Courtesy Mark McEwen


>> Next: How to Get Fit in 5 Minutes

Also of Interest



See the AARP home page for deals, savings tips, trivia and more