How to Age-Proof Your Hair
Didier Malige may not be a household name, but to top fashion designers, editors, models and celebs, he's king. (Or should I say Le Roi of Hair?) The charming Frenchman is also the live-in amour of Grace Coddington, Vogue's flame-maned, gutsy creative director. Grace's wild red cloud of hair accents her chic black wardrobe with wit and a pop of color. But what about everyday grownup babes who shop Target not couture? Didier has some unexpected tips for us, too.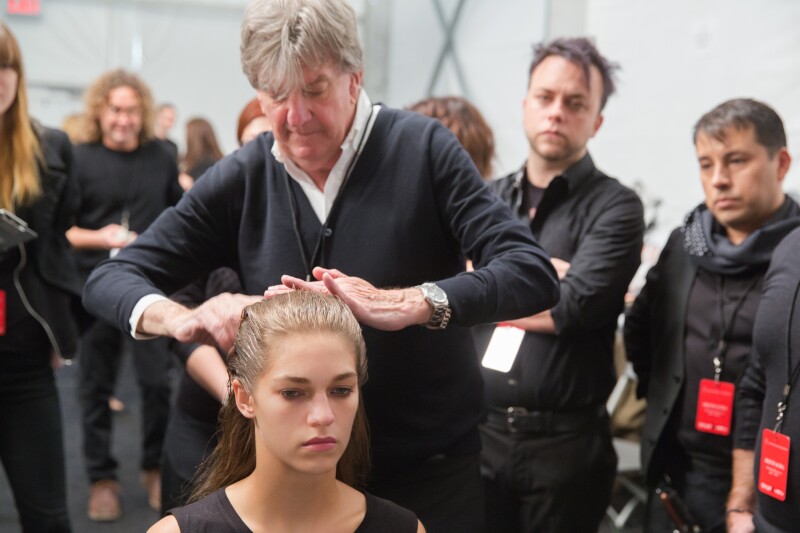 KEEP HAIR MEDIUM TO LONG. Judi Dench, Jamie Lee Curtis and Angela Bassett can get away with a Jean Seberg pixie cut, but most of us should forget it unless we've had a jaw-firming facelift or are just genetically gifted. You need major bone structure, defined features and a well-shaped head (check your profile) for starters. Didier, in the photo at left, says: "After a certain age, short hair just makes you look older. And when it's stiff or teased, it's really bad! A bob or long hair always looks more youthful, but keep tweaking the length, color and texture to keep it modern. Anna Wintour, Diane Von Furstenberg and Lauren Hutton get it right ... and, of course, [so does] Grace."
>> Sign up for the AARP Health Newsletter
WATCH YOUR WEIGHT. Need another good reason to count calories, work out and check the scale? "Weight, body proportions and hair need to be balanced," Didier says. "Women who always look cool, chic and classy in their 50s, 60s and 70s see their hair as part of a bigger overall style package. Never let your hair get too small, too flat to the head when you gain weight."
SPLURGE ON HAIR PRODUCTS. Why are we suckers for luxury wrinkle creams and designer makeup, but we buy any old drugstore shampoo and conditioner? Didier finds this mysteriously inappropriate. "Skin care and makeup are easier for women to control. Aging hair is much more difficult," he says. It may be thinner, drier, more damaged (color can be great but it's a killer too!) and need extra nourishing to strengthen, moisturize and style it back to health, he adds. "Every woman needs a leave-in spray to build body, a nondetergent, low-suds hydrating shampoo and conditioner, a hair serum, an intensive mask, and a diffuser for your dryer. I'm a fan of French hair care brands, especially Rene Furterer."
>> Get entertainment and dining discounts with your AARP Member Advantages.
Yes, girlfriends, they're pricey but worth the splurge if your hair is on life support. Like a lot of hair loss specialists and hair pros, Didier believes supplements also help boost thinning hair from within. "I suggest Viviscal to models who go through lots of heat styling, color transformations and daily hair manipulation," he says. "But they work for every woman who wants better hair." Try: Rene Furterer Volumea Conditioning Spray ($26, dermstore.com), Rene Furterer Anti-Age Redensifying Serum, ($60, dermstore.com) and Viviscal Extra Strength Hair Growth Supplements ($49.99, dermstore.com).
For more beauty and fashion tips for women age 50 +, check The Wardrobe Wakeup, Your Guide to Looking Fabulous at Any Age by Lois Joy Johnson ($14.55, amazon.com).
Photo: John M. Craig for Rene Furterer
Also of Interest

See the AARP home page for deals, savings tips, trivia and more