Is Going Gray for You? 5 Ways to Tell
Every woman age 50-plus who colors her hair is thinking about going gray. Maybe it's all the parade of steely icons like Jamie Lee Curtis, Helen Mirren, Christine Lagarde and Glenn Close. Maybe it's those annoying online slideshows of fabulous mature women gone gray. Either way, they're seriously psyching us up. But let's get real. The former are rich, famous and polished to perfection by beauty pros and designer duds. The latter are either black-and-white photos (with Photoshop help), creative "ex-model-y" types (with amazing style) or gray gone gorgeous (with great plastic surgery). Gray does work for some of us, but not all. Ask yourself these five questions: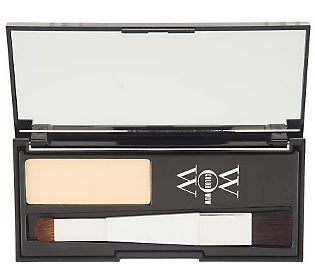 WILL GRAY WORK FOR WORK? If you're an A-list actress, own your business, work from home or have enough money socked away to retire whenever ... it's safe to go for it. That said, looking youthful is part of our culture. If you're still in the game, job hunting or competing with younger women at the office, think twice. How many female TV anchors and Fortune 500 CEOs are gray? One. Only Xerox Chairman and CEO Ursula Burns braves a subtle white streak. It might be financially smarter to keep the blond, brunette or red gig going, girlfriends.
>> Sign up for the AARP Health Newsletter 
IS YOUR SHADE OF GRAY OK? Plenty of women go gray, then look (and feel) older or washed out. Colorist Brad Johns of the Brad Johns Color Studio at Samuel Shriqui Salon NYC says: "Gray either brightens your face or looks deadly. It depends on your skin tone and your shade of gray. Brilliant white, glossy platinum or shiny silver hair is pure genetic luck. It helps if your skin has warm golden undertones or is a rich color. When gray grows in dull, ashy or muddy, it needs help, especially if your complexion is ruddy, sallow or very pale. Throw in a few highlights to keep things authentic, but gain the essential color boost."
IS YOUR HAIR THINNING? Johns says, "Chemical color physically fattens your hair and builds up each strand. This is where hair color can be a real ally. Highlights alone can even boost texture and create a multitone effect so thin graying hair looks thicker."
CAN YOU TOUGH OUT A YEAR OF TRANSITION? Skip a month or two of color and use a washout, brush-on root touch-up like Color Wow Root Cover Up ($27, qvc.com). It'll be shocking at first. Then ease the contrast and grow out by adding lowlights (for dark gray roots/lighter dyed hair) or highlights (for white or light gray roots/darker hair) using the touch-up powder as needed. Think about going shorter. A tousled, layered bob or Judi Dench crop speeds things up.
>> Get entertainment and dining discounts with your AARP Member Advantages.
IS YOUR IMAGE UP TO IT? Gray hair is only sexy and powerful when you pull it all together and defy age. Commit to workouts, teeth whitening, healthy eating, smart skin care, moisturizing hair care, and occasional makeup and wardrobe tweaks. Gray hair rocks only when the rest of you does - and I don't mean in a hammock!
For more beauty and style tips for women 50-plus, check The Wardrobe Wakeup, Your Guide to Looking Fabulous at Any Age by Lois Joy Johnson ($15.22,amazon.com).
Photo: qvc.com
Also of Interest

See the AARP home page for deals, savings tips, trivia and more