Lessons from 91 Year-Old Fashion Legend Iris Apfel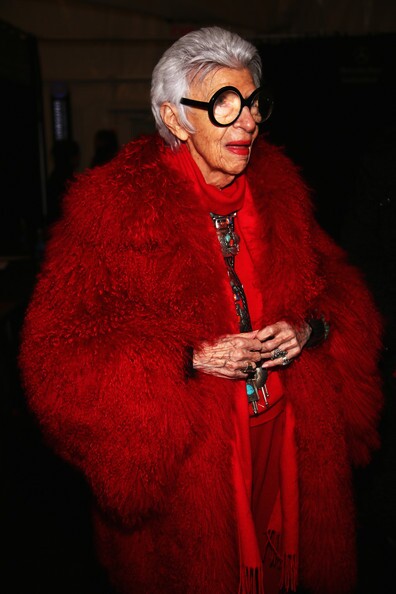 Most hoarders don't get their very own fashion retrospective at the New York Metropolitan Museum of Art, yet Iris Apfel did in 2005. This super-inspiring former textile designer is known for her colorful approach to clothes and more is more attitude towards style. Apfel did help restore the White House for nine Presidents including Reagan and Clinton, but what really knocks me out, is the ability to recycle her own closet (she never tosses anything out!) as she ramps up to birthday 92 this August. In 2011, Apfel designed a limited edition makeup line for MAC (she's a major fan of bold lipstick). Her eponymous shoe and jewelry line for HSN shows no sign of slowing down and she just launched a collection for Eye Bobs based on her signature giant frames. Let's be realistic, Iris is not like us. She is a fashion eccentric who doesn't play safe or play by the rules. In real life women 50+ usually own a lot of black and neutral clothes and a few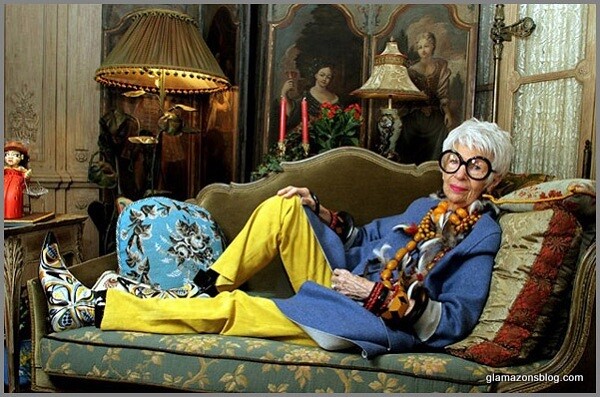 statement necklaces or bracelets and call it a day. Iris has been collecting forever. I asked this feisty and fabulous fashionista the secret to living life with style and turbo-charged attitude. Here are her three top tips:
TAKE A CHANCE. Getting dressed for me is an everyday creative experience. I like architectural clothes with a strong shape, embellished fabrics, vibrant colors, and dramatic accessories --with attitude. You have to just go for it --if you make a mistake, the fashion police are not going to come and take you away. Be adventurous and try something you haven't before. You can mix unexpected color, wear color head-to-toe or just stick to dark colors and then layer necklaces and stack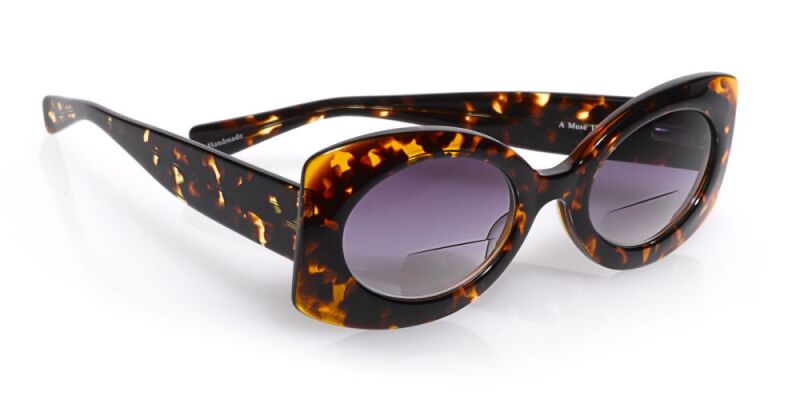 bracelets for impact. Forget rules --there aren't any.
DRESS AGE APPROPRIATE AND STAND UP STRAIGHT. There's nothing worse than an older woman who tries to look young. You can look smashing at any age especially if you have good posture. Never try to compete with younger co-workers by wearing short skirts, ruffles and tight sweaters. It won't work. Glasses are an easy way to discover a whole new you. They're also a wonderful way to circumvent tricky eye makeup if you're not good at applying liner and shadow. Oversize frames make a big statement and can even work on small faces. Select pale color or lighter frames for a quieter look. You don't have to go overboard, but I invite you to try. Check Iris Apel A Muse Sunreader ($99, eyebobs.com) sexy, tortoise bifocals with 100% UV protection that flatter everyone.
STAY ON TOP OF IT. Looking good is mostly common sense. There's no reason to let yourself go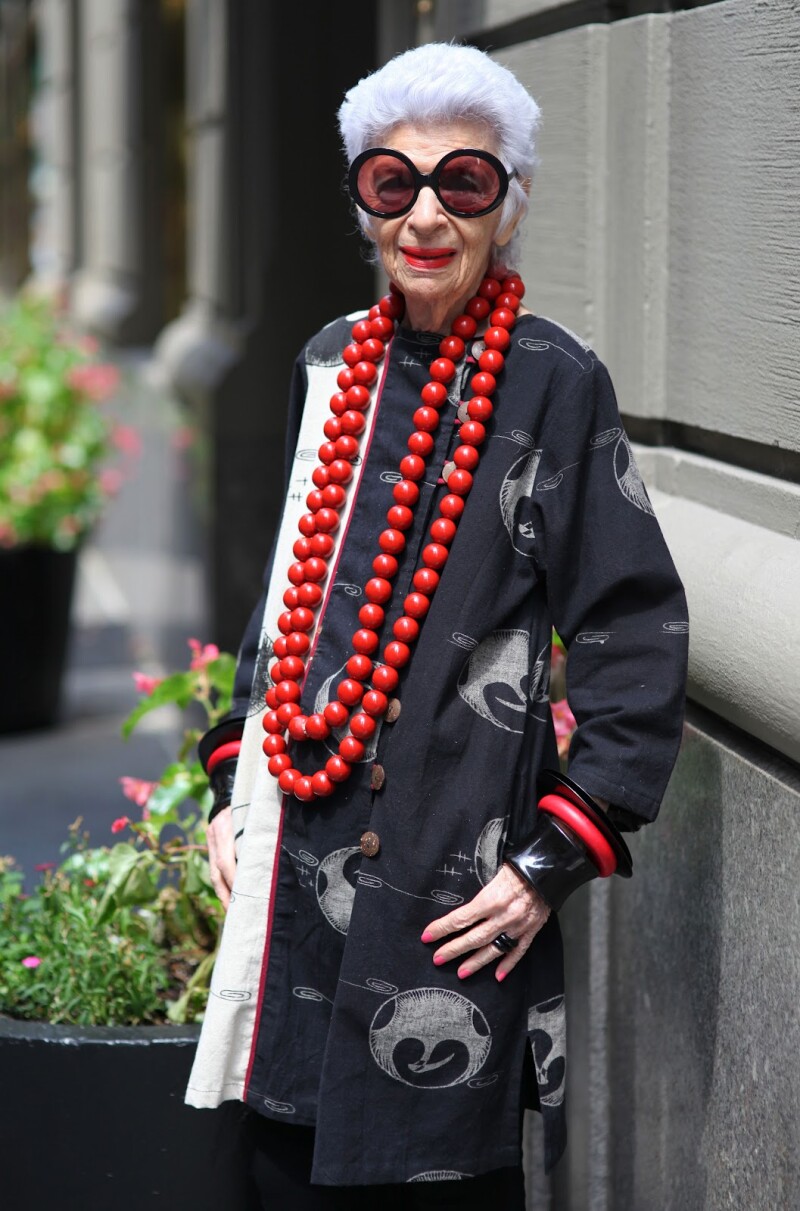 and gain weight as you grow older --it's unhealthy. Push yourself away from the table, walk a lot, avoid junk food and soda and stay active. Get a great haircut --long, flowing hair on older women is just trying too hard to look young. Stay happy --it makes you glow from within. A lot depends on your spirit.
Keep your own passion for fashion going --age is just an attitude!
For more beauty & style tips for women 50+, check out my new book The Wardrobe Wakeup, Your Guide to Looking Fabulous at Any Age by Lois Joy Johnson ($14.71, amazon.com).
To read more on Iris, check out the April issue of Harper's Bazaar!
Photo credits:
Iris Apfel in red: www.zimbio.com
Iris Apfel at home: www.glamazonsblog.com
Iris Apfel A Muse Sunreader: www.eyebobs.com
Iris Apfel in grey and beads: www.waldina.com
Also of Interest

Join AARP: Savings, resources and news for your well-being
See the AARP home page for deals, savings tips, trivia and more