Look Younger, Slimmer, Faster for 2013!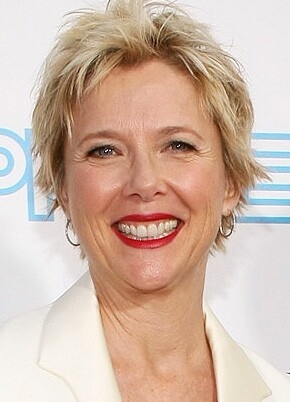 A new year and we've got good intentions: we're going to exercise more, eat healthier, and update our looks to stay in the game. Uh-huh. It's not that these things don't work, they do. But even the thought of all that extra effort when we're already multi-tasking 24/ 7 stresses us out. Three small changes you can do in five minutes or less can undo a year of gym slacking, de-railed diets and lazy self-maintenance. Start now :

GET A LONGER NECK AND LEGS. No Pilates, yoga or cosmetic surgery necessary. This is what I call my Silly Putty trick. Creating the illusion of a swan-like neck and lanky legs is an instant body game-changer. Forget everything in-between. By stretching your body at opposite ends with nude pumps and lower necklines you look sleeker, slimmer and taller. Any outfit you wear for the rest of the year- every single day- can benefit from this quick fix.Choose pumps in a skin-tone shade close to your foundation makeup ( sand, caramel, tan or bronze for example ) since you want a "nude" that works for you.Stick to any heel height you prefer from low to high but keep the toes closed and tapered for that maximum stretch that adds inches to your legs. Elongate your neck with necklines that dip below your collarbones but don't reveal cleavage crack. Anything with a V,cowl, draped neckline or wide shallow scoop does it for you. Try : Michael Michael Kors MK- Flex Low Pump ( $98,zappos.com) and Kate Spade New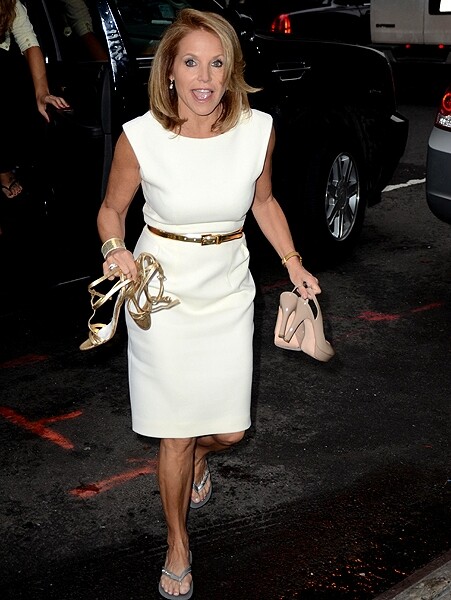 York Karen ( $227.99, zappos.com).

WEAR MAKEUP. No kidding this is not the time to skip it! Wearing makeup warms up your skin, camouflages everything from brown spots to broken capillaries and redefines fading features fast. Best of all it enhances your perceived attractiveness and likability. If you're working, networking, job hunting, dating you can't afford not to ! FYI red lipstick is a classic that's now back as a hot trend so use its de-aging power to dress your face fast. Try Laura Mercier The Flawless Face ( $59, sephora.com) to get motivated or pick up low-cost newbies like CoverGirl & Olay Concealer Balm ( $7.99, drugstore.com) the first undereye stick that is emollient enough to glide and not crease and CoverGirl Lip Perfection Jumbo Gloss Balm in Scarlet Twist ( $6.99, drugstore.com) to get back in practice.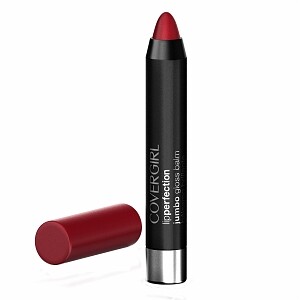 WEAR WHITE AND SPARKLE. Sure black is chic but if you want a flattering slimming neutral get into the ivory, cream, vanilla, white palette. These pale tints brighten your skin reflect light to blur away wrinkles and are an immediate antidote when you're feeling tired, looking stressed, jet-lagged or just need a wardrobe wakeup ! Mix fabrics that have some sheen or shimmer with your matte pieces to ramp up the glow- a white sequin tank or cardigan, a vanilla satin blouse or a creamy silk shirt now have day to night flexibility...any season. Add sparkly hoops or studs ( they're back too ! ) and a slim metallic belt and you're done.

Photo credits:

Annette Bening : usmagazine.com

Katie Couric: national enquirer.com

CoverGirl & Olay Lip Perfection Jumbo Gloss Balm : drugstore.com

Look for more de-aging fashion tips and body rejuvenating tricks in my new book The Wardrobe Wakeup, Your Guide to Looking Fabulous at Any Age by Lois Joy Johnson ( $14.46, amazon.com).