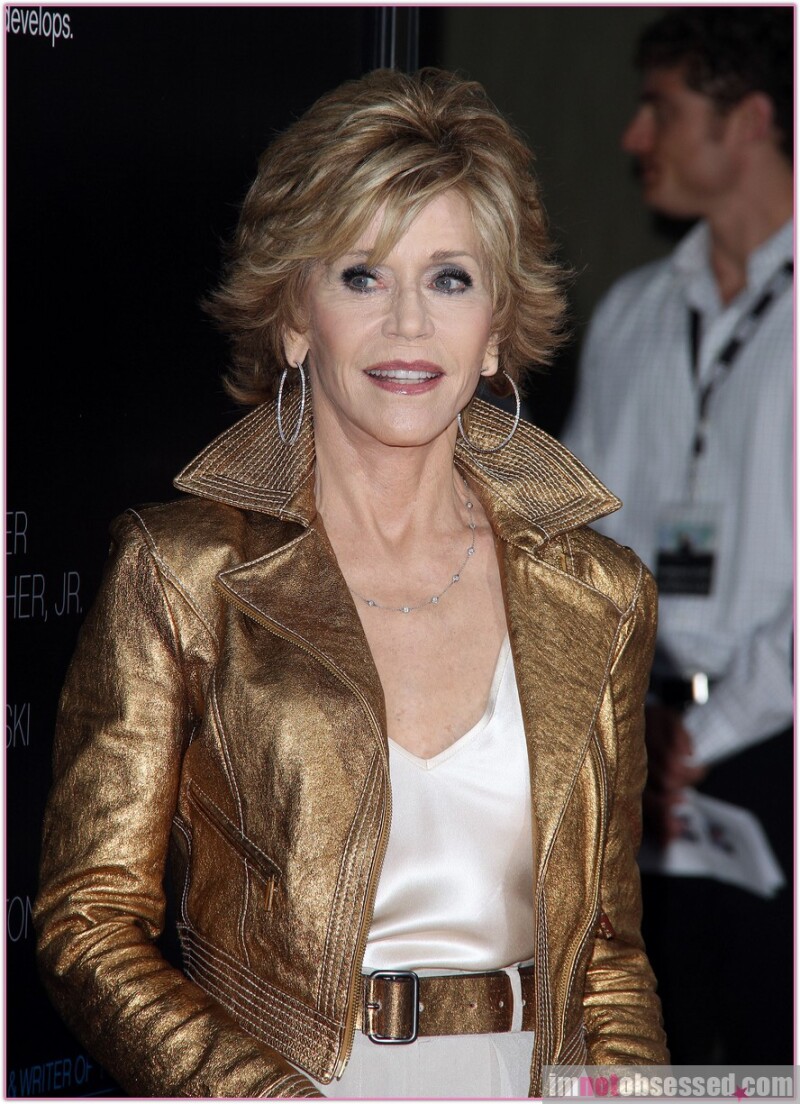 Jane does it. So do Meryl and Rita. Some women just know how to work a V-neck! Why hide in turtlenecks all winter when V's emphasize your shoulders (balancing your hips of course), whittle your waist (hello, illusion) and make your neck look longer and more elegant too? The only possible excuse is what female dermatologists now call "dirty chest." Before you get all fired up and indignant, take a good look. Do you see a decolletage covered in brown spots, broken capillaries and uneven chicken skin? Top NYC dermatologist Gervaise Gertsner, MD ( www.gerstnermd.com), said "chest and neck treatments are a priority for my 50+ women patients. They may have been good about using higher SPF sunscreen on the face but neglected this area completely or used a low SPF sunscreen neck to toes." And Dr. Gerstner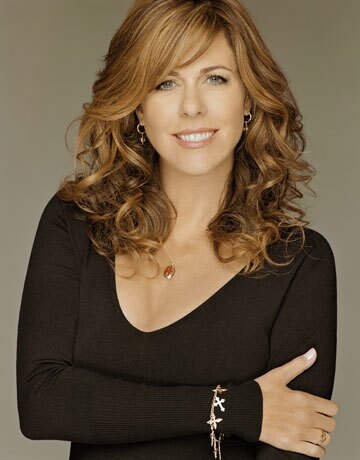 revealed a shocker: "cotton t-shirts don't protect delicate chest and cleavage either! They actually have an SPF of about 10 and the sun goes right through them." There are V's in your future, though. Dr. Gerstner and I have a plan for you.
REPAIR AND PROTECT. De-aging your chest is all about speeding up exfoliation and following through with a nourishing balm or moisturizer. A topical treatment that contains 10% alpha hydroxy acid accelerates cell renewal but is gentle enough for the delicate decolletage. Try Malin + Goetz 10 % Glycolic Acid Pads ($48, barneys.com), Alpha Hydrox Anti-Wrinkle Enhanced Lotion ($12.99, cvs.com) and follow or alternate with a nourishing moisturizer like L' Oreal Paris Age Perfect Golden Balm for Face, Neck & Chest ($17.99, drugstore.com). If you live in a tropical climate or vacation in one, make a UPF protected tee (the ultraviolet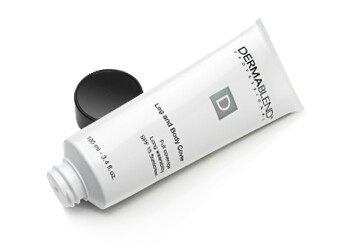 protection factor for clothing given a thumbs up by the Skin Cancer Foundation) a new wardrobe staple and be sure to apply an SPF 30+ sunscreen to all exposed areas. The t-shirts are becoming more popular and you can find them in many brands from classic L. L. Bean ( llbean.com) to the chic Parasol ( parasolsun.com) brand co-designed by a former Vogue editor.
SHOW BUT DON'T TELL. No reason you can't go V today, even before your treatments kick in. Surgical strength body makeup is now user-friendly, lighter in texture, water and transfer-resistant and comes in improved shades. Try the new Dermablend Leg & Body Cover SPF 15 ($27, dermablend.com). Dab on with a flat makeup sponge using a patting, not swiping, motion to blend.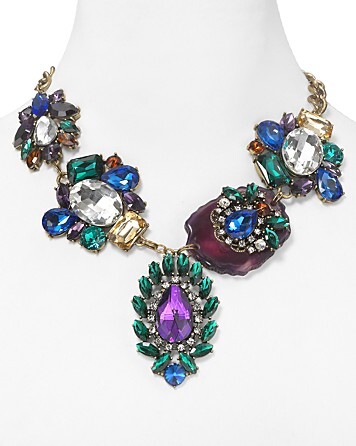 LASER TO MAKE IT LAST. Your dermatologist can renew chest texture and spottiness with lasers. Dr. Gertsner said "the gold standard for extreme sun damage is still Fraxel Restore Dual. It dissolves excess melanin and tightens crepe-y skin. For less damaged chests, the Clear+ Brilliant Laser offers low-level correction for more of a freshener than a total makeover.
So bring on the V-necks and of course, for immediate help, wear the biggest, most diverting statement necklace you can find like this Cara Accessories dazzler! ($148, bloomingdales.com)
Photo credits:
Jane Fonda: imnotobsessed.com
Rita Wilson: harpersbazaar.com
Dermablend Leg & Body Cover: dermablend.com
Statement Necklace by Cara Accessories: bloomingdales.com