Is That Skin Cancer on My Chest?!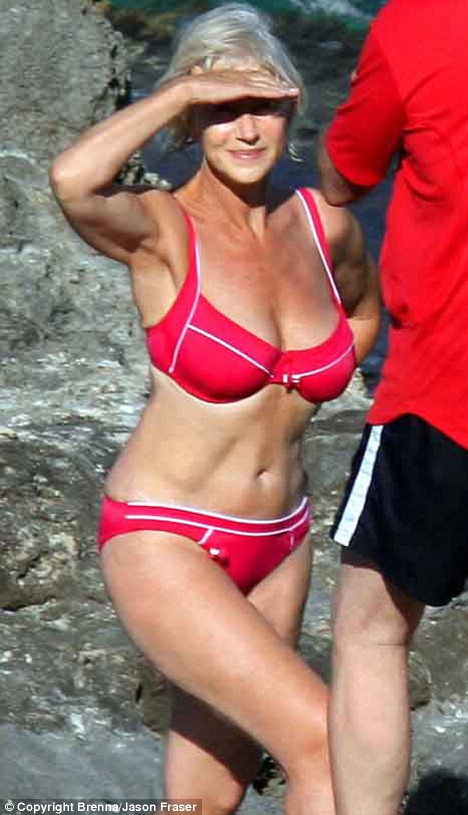 Want to hear something scary ? The sun is getting brighter, there is less protective ozone and we're spending more time outdoors exposed to UV rays due to global climate changes (spring now starts earlier and fall begins later!). And if that isn't enough to send you running to your dermatologist: UV exposure increases 33 % for every 20 % of ozone layer loss, resulting in a 33 % increase in the rate of skin cancer. Who says? Top research scientists at the Neutrogena Skin Summit 2013. I hope bikini wearers like Ivana Trump, Helen Mirren and Sharon Stone are reading this! I interviewed one of the conference participants and a member of our own 50 + AARP demo, NYC dermatologist, Dr. Doris Day for an update. Three things you need to know:

IT'S A MYTH THE BULK OF THE DAMAGE IS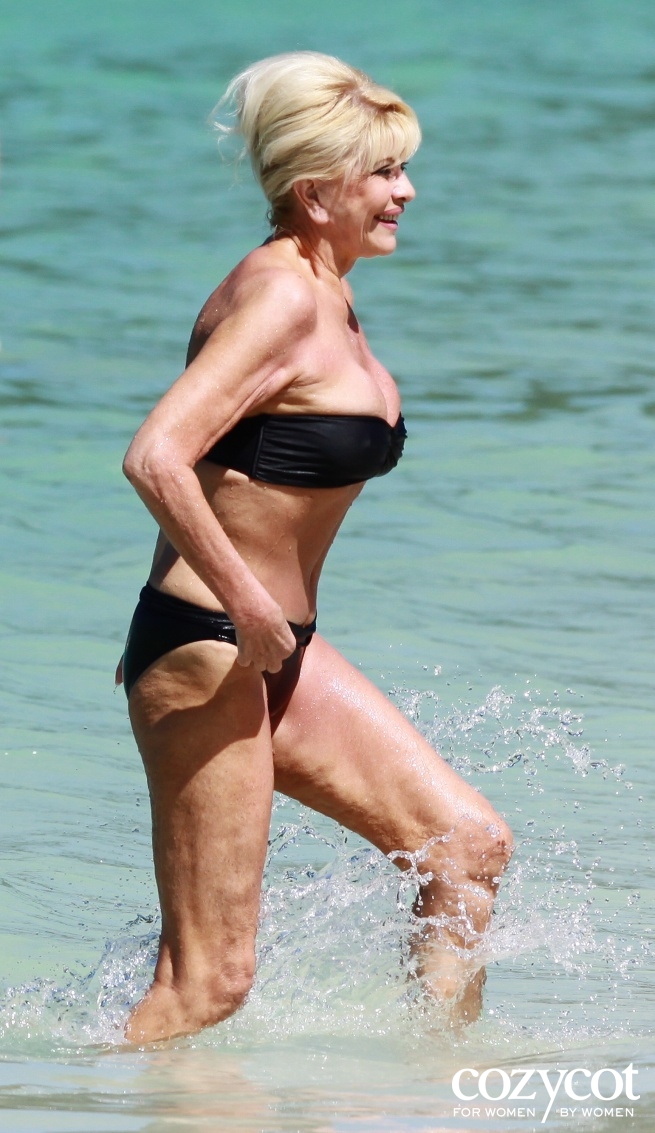 DONE BY NOW. Dr. Day says, "Your skin has an amazing ability to repair itself if you stop insulting it with sun exposure, use the right products and work on recovery. Do yourself a favor and locate a dermatologist in your zip code who has the new diagnostic skin cancer device called MelaFind. I use it to help identify which suspicious moles should be biopsied for melanoma since it can see way under the skin's surface for a three dimensional view. MelaFind uses multi-spectral light technology to analyze and separate unusual non-cancerous moles from potential deadly ones in a non invasive way and all data is stored for future tracking electronically. Patients get a printout of all info and visual imaging. It saves women from unnecessary biopsy scarring."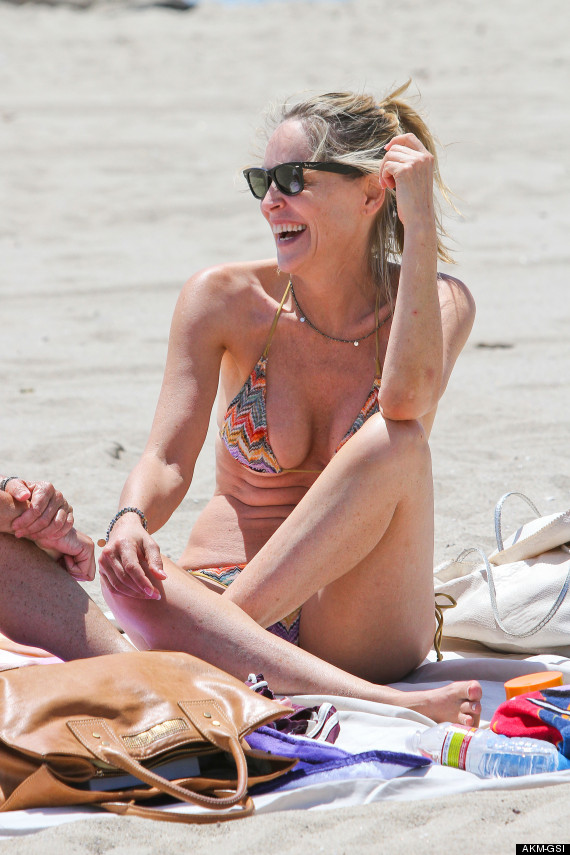 IF YOU DON'T NEED A FLASHLIGHT YOU NEED SUN PROTECTION. Dr. Day says "Use a broad spectrum SPF 30 + even on cloudy days 365 days a year. Aging UVA and burning UVB rays come through too when the weather is grey or cold. Always do your face, neck (and sides of the neck not just the front part- women neglect to include this area), chest backs of hands and legs. If you're wearing a dress or skirt with bare legs (even to work) you need to do them too. The sun is not selective and many melanomas are found on legs." Reapply sunscreen every hour and a half in the sun or when driving or working indoors near a window. UVA rays go right through glass.

ALL NEW BROAD SPECTRUM SUNSCREENS ARE OTC DRUGS. Dr. Days says " All new
sunscreens must pass a specific test to show they protect against UVA and UVB rays to get FDA approval so toss last year's leftovers. Buy a fresh broad spectrum sunscreen of at least 30. " It's your decision whether to opt for a physical block with titanium dioxide and zinc oxide or a chemical mix with active ingredients like helioplex, avobenzone, homosalate, octisalate, octocrylene and oxybenzone. Buying the right formula, texture and format are important too. Dr. Day and I both suggest: Neutrogena Clear Face Liquid Lotion Sunscreen Broad Spectrum SPF 55 ($8.79, drugstore.com) as a light oil-free matte choice for adult women experiencing hormonal breakouts or adult acne, Neutrogena Ultra Sheer Liquid Daily Sunblock SPF 70 ($10.39, drugstore.com) for wearing under makeup (and easy retouching right over it later on), Neutrogena Pure & Free Baby Sunscreen Broad Spectrum SPF 60 ($11.99) for women with sensitive skin, rosacea or eczema, and for major beach babes like those shown here Neutrogena Beach Defense SPF 70 Spray ($7.99, drugstore.com) and Neutrogena Wet Skin Sunscreen Spray Broad Spectrum SPF  50 ($9.34, drugstore.com).

Sunscreen and skin cancer checks are two compulsive habits to be proud of. Start them today.

For more beauty & style tips check my book The Wardrobe Wakeup, Your Guide to Looking Fabulous at Any Age by Lois Joy Johnson ( $13.64, amazon.com).

Photo credits: Helen Mirren, Ivana Trump, Sharon Stone, Neutrogena Beach Defense SPF 70 Spray



Also of Interest

Join AARP: Savings, resources and news for your well-being


See the AARP home page for deals, savings tips, trivia and more