Men Make Passes at Glam-Mas in Glasses
What do granny panties and mom jeans have in common with eyeglasses?

Until 2012, all three were items you'd rather don at home than in public. That's the year Diane Keaton, Annette Bening, Demi Moore and a raft of other elderbabes started showing up in bold, black, geek-chic glasses that made them look sexy and smart.

Boomeristas nationwide swarmed their local optician, and a trend was born. Rather than sporting the same old rimless or wire frames, everyone suddenly wanted a pair of these new "statement glasses."

>> Sign up for the AARP Health Newsletter 

And apparently we still do - so here's how to find your perfect match for less:



Get into "glasses are sexy" mode. For many of us, Lasik surgery or contact lenses are not an option. So as our vision changes, eyeglasses become more and more essential. Don't even think about digging out your old frames for that new prescription, though. Instead, pick out a pair that will send an unequivocal message about your upbeat attitude, such as these "fade" frames from Lookmatic Shelby. They may lead you to the realization that "Love your glasses!" is the newest pickup line.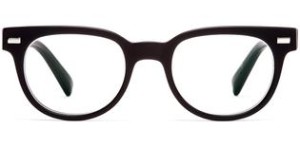 Eye-spy in stores. Sure, opticians jack up the prices of lenses and designer frames, but in-store browsing has its benefits. Use real-life try-ons to get an idea of the size, shape and color that work best for you. And don't feel obligated to buy a designer logo; eyewear websites such as framesdirect.com offer equally distinctive styles for less.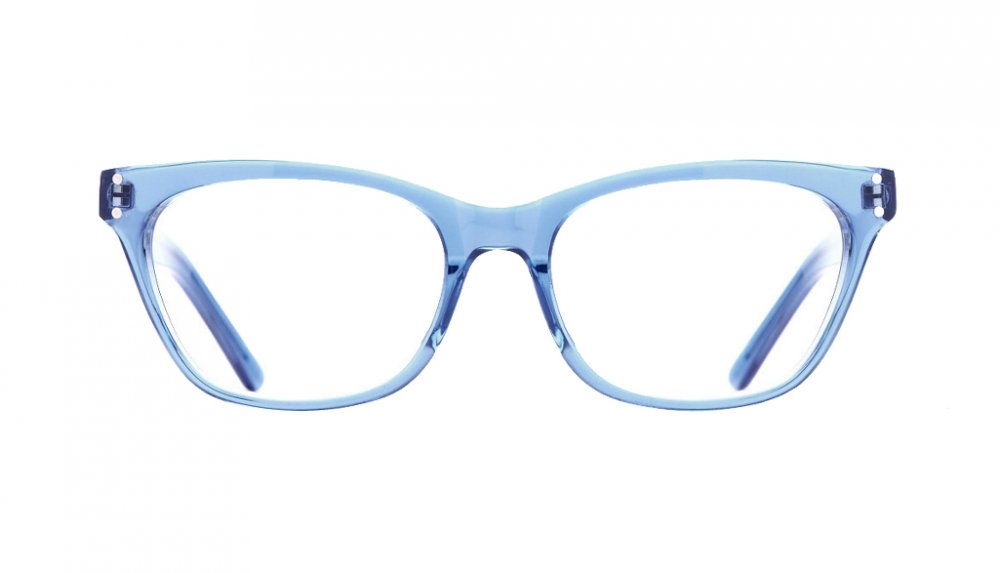 Shop for specs online. Check out a few sites that offer all-inclusive rates for frames and lenses. The quality, selection and innovative design will make choosing just one a challenge. Progressive lenses will set you back more than a single-vision prescription, but nowhere near what you'd pay in the store.

Two sites I recommend will let you try on multiple pairs at home, with free shipping and returns: Warby Parker (warbyparker.com) lets you try five frames for five days; Classic Specs (classicspecs.com) allows you to sample six frames for seven days. Other sites ( BonLook.com; Lookmatic.com; eyefly.com; framesdirect.com) let you upload a photo of yourself and experience unlimited virtual try-ons. ( Mezzmer.com and Glasses.com have a 30-day free-shipping-and-return deal as well.) Most sites offer frames that range from "classic with a twist" to trendy; their excellent prescription work averages $80 to $95.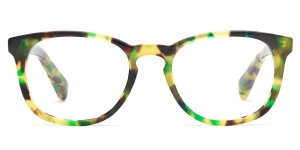 Find a time-warping frame shape. Two basic shapes work well for almost every woman over 50:

1. Frames with a slight upward tilt at the temples (think updated cat's-eye glasses) will give you the cheapest eye-lift in town. They also nicely offset downward expression lines, such as nose-to-mouth grooves. Could this be why Meryl Streep, Wendy Williams and Ellen Barkin all favor the cat's-eye look?

>> Get travel discounts with your AARP Member Advantages.

2) Rectangular frames - often designated the "retro," "geek" or "nerd" style - have a classic and slightly unisex look. They add definition to a saggy or full face, and balance out jowls or a widened jawline. Look for a slightly raised upper line (this gives your eyes a subtle boost), rounded bottoms and a contoured bridge. You'll be in lofty company - Sharon Stone, for starters - with this flattering shape. Try Classic Specs Women's Sedgewick Glasses in Brulee Tortoise from classicspecs.com or Warby Parker Duckworth in Revolver Matte Black from warbyparker.com.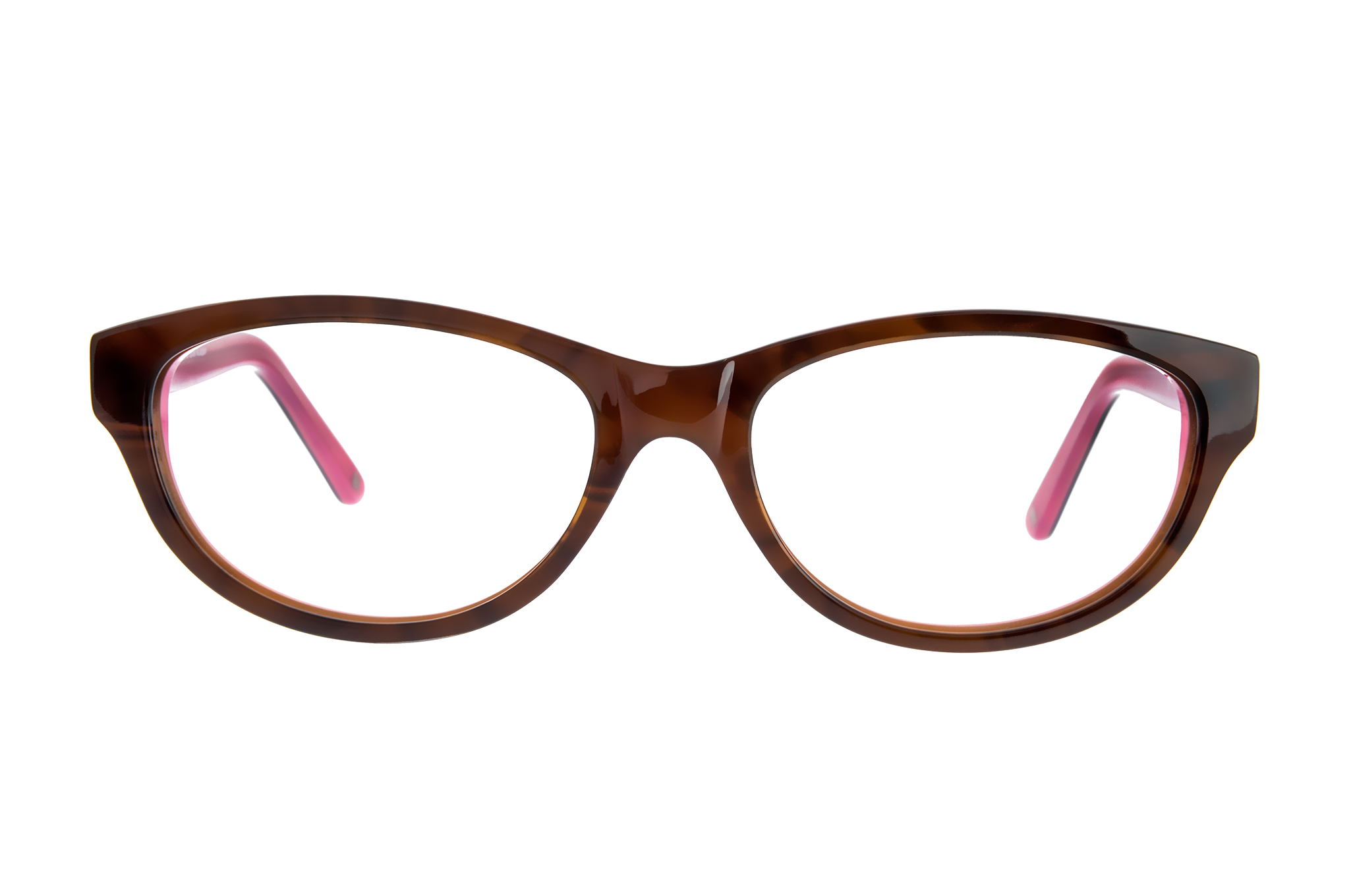 Match features and fram es. Size may not matter, but proportions certainly do. Bigger, fuller, wider faces and larger features can handle bigger, thicker, bolder frames. Smaller, narrower faces and more delicate features benefit from thinner, slightly smaller frames. Courteney Cox, for example, has a strong face that warrants bigger, stronger frames; Jamie Lee Curtis and Meryl Streep, by contrast, look best in more subdued models. Avoid showing too much brow above or below the frames, but don't obsess over it. Try Glamazon-Daring Tortoise from bonlook.com or Eyefly Via Dolorosa in Rose Crystal or Honey from eyefly.com.



Make a colorful statement. Once you find the right frame shape and size, focus on color. Black frames function like the best eyeliner: They add crisp definition (and a "cool factor") to aging faces. Colored frames brighten and add warmth to mature skin. So do tortoiseshell frames, which now range from honey blond to classic brown, but with modernizing glints of purple, red or green. Translucent frames offer the same subtle effect as traditional wire rims or rimless glasses, but they look more contemporary.

Amber or pink frames can restore the glow to sun-damaged skin, while blue or violet models freshen sallow skin tones and flatter gray hair. Ombré frames, which fade from a deep tone on top to a lighter one below, draw attention to the eyes - and divert it from under-eye circles. Try Kensington Road Victoria (glasses.com), BonLook Martha-Sky (bonlook.com), Lookmatic Shelby (lookmatic.com), Lookmatic Bel Air in Blush (lookmatic.com), Warby Parker Lyle (warbyparker.com) or Mezzmer Billie in purple (mezzmer.com).

For more 50-plus beauty and style tips, check out my Wardrobe Wakeup: Revitalizing Your Look at Any Age.

Photos: Lookmatic.com (frames 1 and 6); warbyparker.com (frames 2, 3 and 5); bonlook.com; mezzmer.com




Also of Interest



See the AARP home page for deals, savings tips, trivia and more