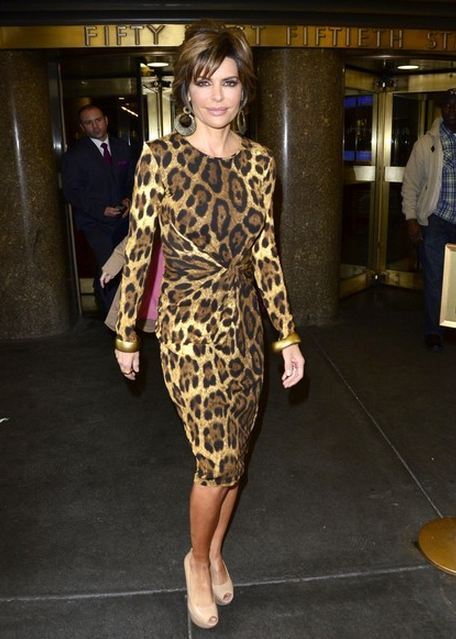 How do you balance looking hot but sophisticated? Ageless and yet age appropriate? Edgy but not easy? We do like to blur the boundaries but we also like a dose of taste and tact too. This is why animal prints are our idea of a sexy, youthful wardrobe "neutral." They're our generation's plaid. Back in the 60's, Ann Bancroft seduced a preppy Dustin Hoffman in leopard in "The Graduate," Bond-girl Ursula Andress wore a leopard coat and boots, and Dylan sang about a leopard hat on his Blonde on Blonde album. We never got over it. Neither did celebs like Kris Jenner, Lisa Rinna, Madonna, Wendy Williams and Jane Fonda who make style look like an adventure. Here's how to make a wild fabrics work for you:
STAY SMALL AND REAL. Keep the animal prints you wear natural in color or at least stick to the brown, tan, grey, black and white palette. After 50, purple metallic tiger stripes or a red leopard bra looks cheesy. Opt for the smaller, spot-focused prints which are often cheetah, ocelot and leopard (forget about identifying which is which) in soft, fitted or body conscious clothes. Larger animal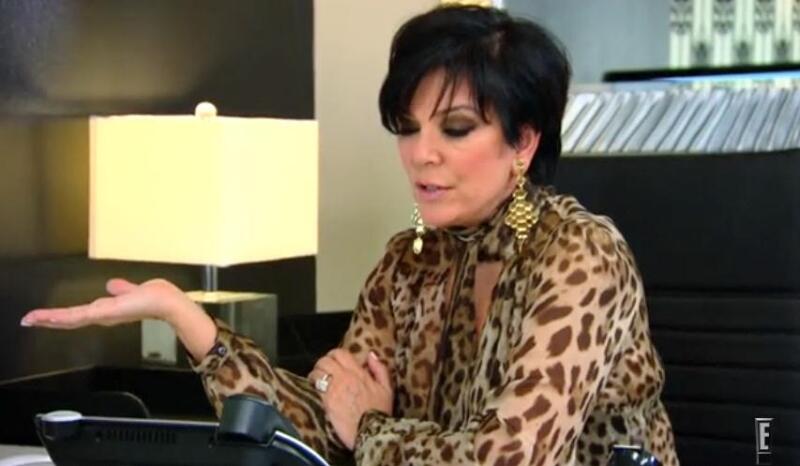 patterns like giraffe, zebra, tiger and pony need a wide flat surface for impact which is why they work so better in bags, straight shift dresses or coats.
DEPEND ON ANIMAL PRINTS, NOT YOUR OWN SKIN TO FEEL SEXY. It's not about displaying cleavage or thighs anymore. Show your shape but not your sun damage with body grazing jersey dresses, structured sheaths and feminine, silky blouses. Yves Saint Laurent, Dolce & Gabbana and Diane Von Furstenberg always do prints that growl and purr, but look for great lower-priced options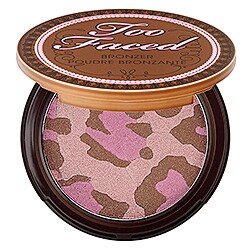 by Michael Michael Kors, Anne Klein, Lauren by Ralph Lauren and Karen Kane on sale right this minute. Don't forget beauty either! Animal print bronzing powders are also a hot makeup trend that happens to work for us. They blend spots of gold, bronze, pink and peach for a sunny warm glow that gives us just the right healthy look for the holidays. Try Two Faced Pink Leopard Bronzing Powder ($29, sephora.com) and Dolce & Gabbana Animalier Bronzer ($57, saksfifthavenue.com) or give them as gifts to friends needing a mid-winter mood boost.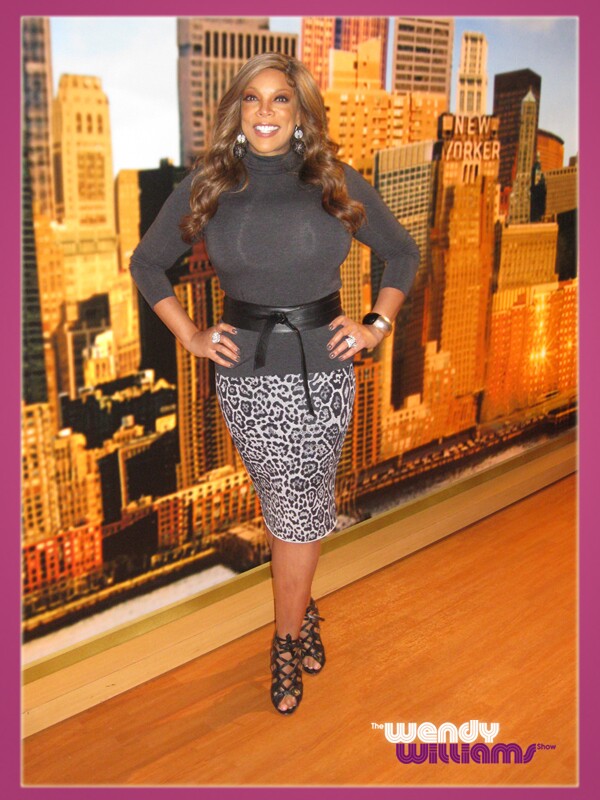 PAIR ANIMAL PRINTS WITH SOLID PIECES THAT MATCH OR WITH REDS & ORANGE TONES. You might pep up a red tailored dress with leopard pumps, de-age a coral coat with a leopard belt at the waist or chic up a basic turtleneck with a fierce pencil skirt like Wendy Williams did.
Look for more body-enhancing, style-boosting, closet-energizing, money-saving and de-aging tricks in my new book The Wardrobe Wakeup, Your Guide to Looking Fabulous at Any Age ($13.64, amazon.com).
Photo credits:
Lisa Rinna: blog.divabelle.com
Kris Jenner: blog.cbuy.tv
Two Faced Pink Leopard Bronzing Powder: sephora.com
Wendy Williams: wendyshow.com