Postal worker doubles as Hermès scarf illustrator
By Dian Holton, November 16, 2012 06:00 AM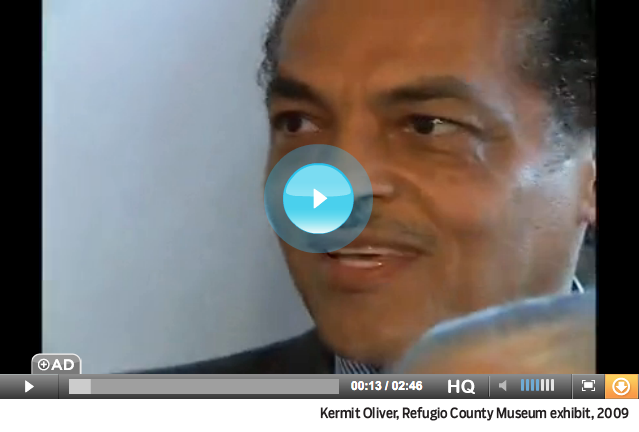 A 69-year-old post office worker who renders paintings for silk scarves that retail for over $300? Yep. Recently I stumbled across a Texas Monthly article that profiled Kermit Oliver, "one of the most important living African-American painters" and the "only American artist to design a scarf for Hermès," an ultra-luxury French brand. The introverted Oliver, who still works the graveyard shift at his local Waco, Texas, post office, was first offered the gig in 1980. The president of Hermès' U.S. operations had asked Lawrence Marcus, the executive vice president of Neiman Marcus, if he knew someone who could render a Southwest-themed scarf design. Marcus suggested Oliver, and 16 scarves later, Oliver is still painting for Hermès.

While some people would think that Oliver would eventually swap letters for the lush life of caviar and galas that is often associated with Hermès, he has other desires. "Painting is just something I do," Oliver says in the article. He enjoys his civil servant job and its stability, which has allowed him to paint for Hermes. He still takes commissions, usually through art consultants, and doesn't generally sell work in public exhibit spaces.

To learn more about Oliver's yearlong process of producing his Hermès scarves, visit Texas Monthly. Click here to see some of his other works unrelated to fashion. And lastly, to learn how to tie a scarf check out this video.

Feel Great. Have Fun. Be Stylish. What do you think of Kermit Oliver's work? Should he focus on art full time? Let us know by leaving a comment in the box below. Also follow Dian on Twitter .