6 Secrets of Ageless Women
Are you a snoop? I sure am.

I can't resist peeking in other women's closets, bathroom cabinets and makeup bags. And when a friend says, "Watch my bag for a sec?" I'm always happy to oblige. Little does she realize how thorough the watching will be.

Call me nosy, but I'm curious. She claims to be wearing Fracas, but what fragrance does she truly have on? Which drugstore creams or makeup is she into? What products does she consider splurge-worthy?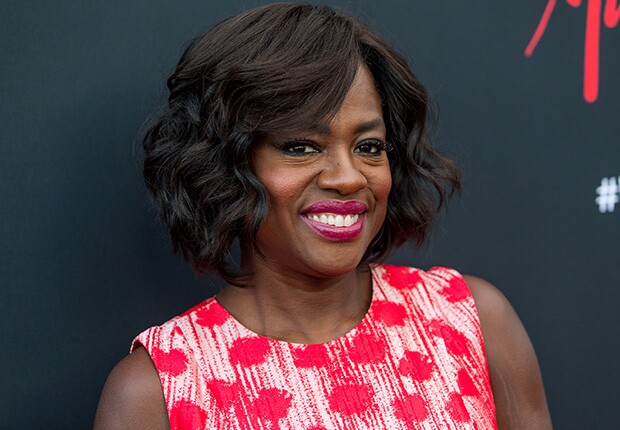 As a beauty and fashion expert, I've found that a little "investigative reporting" of this type — OK, snooping — goes a long way. Some women show up one day suddenly looking ageless, and it has nothing to do with plastic surgery. Instead, my probing of the matter reveals that they have simply taken one or more of these actions.

Wear brighter colors and softer neutrals. Your ageless girlfriends aren't buying black garments these days; instead they're picking out 50 shades of gray and taupe and white, or they're adding vibrant hues.

Want proof of the demise of that old "black makes me look thinner" cliché?
Just check out Viola Davis (above) in vibrant pink at the Academy of Television Arts and Sciences in May, or Sharon Stone (left) on a recent stroll through Beverly Hills in gray and taupe!

Add a luminizer. No laser treatments or Retin-A going on here — just a final sweep of finely milled iridescent powder, or perhaps a dab of luminous liquid mixed with a drop of foundation. Both will trick dull skin into glowing. You'll find these constantly popping up: Hourglass Ambient Lighting Palette, L'Oréal Paris True Match Lumi Liquid Glow Illuminator or Josie Maran Argan Enlightenment Illuminizer.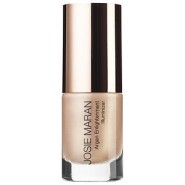 Make new T-shirt bras a frequent buy. Nothing makes clothes fit better than a fresh, full-coverage contour bra. It can inspire an H&M blazer to look like couture. Age-free babes know that lifting the breasts off the midriff transforms a soft middle into a firmer, more elongated torso, improving the fit of any jacket, dress, sweater or T. So hit lingerie sites for sales — before you decide on those shoes! Current favorites include Chantelle C Ideal T-Shirt Bra, Maidenform Comfort Devotion Extra Coverage T-Shirt Bra or Le Mystere Dream Tisha T-Shirt Bra.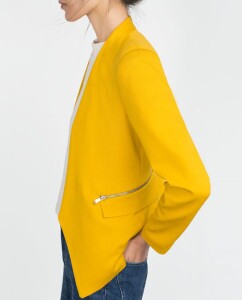 Cross-train clothes and beauty products. To stay on top of trends, fearlessly mix drugstore cheapies and fast-fashion items from H&M, Zara or Target with a department-store splurge. You can experiment with bargains, but stick with tried and true for the pricey stuff. As for beauty products, the "essentials" I've recently spotted the most often include:
* serums and oils for skin and hair
* dry shampoo
* sonic skin-care brushes
* chunky lip and eye pencils
* longer, looser tanks for layering
* sculpted and draped jackets (to be worn with a T-shirt and a pair of relaxed boyfriend jeans or flared jeans)
Among the many products on offer are Burt's Bees Radiance Serum, Rodin Olio Lusso, Physicians Formula Argan Wear Illuminating Oil or Estée Lauder "New Dimension" Shape + Fill Expert Serum.



Check those specs. Ratcheting up the style of your frames — be they for sun, reading or everyday seeing — can update your look faster than any other fashion move I know. On every side table (and in everyone's bag — did I mention I'm something of a pry master?), I've spotted a rainbow of frame colors, from pastel-streaked tortoiseshell to edgy black and translucent blue. I also like the new hybrid frame shapes, especially those that riff on the classics: cat's-eye, wayfarer or round. Try Derek Cardigan Lavender/Brown Tortoise 7039, perhaps, or Kate Spade Analena Eyeglasses in Pink Tortoise. Discount sites such as coastal.com and framesdirect.com make it hard to say no.

Get discounts on hotels, airfare, car rentals and more — AARP Member Advantages. »

Keep your "phone face" serene. Ever noticed how the smarties keep a neutral expression — and bring the phone up to their face — as they text, check email or take calls during lunch? (Annoying, but that's life.) You never see them raise their eyebrows, scrunch their face into a frown or look down into their laps. These moves invite expression lines to deepen and double chins to form.

For more beauty and style tips for women 50 and older, please check out my Makeup Wakeup: Revitalizing Your Look at Any Age, co-authored with Sandy Linter.

Photos: Paul A. Hebert/Invision/AP Images; Splash News/Corbis; sephora.com; zarausa.com; framesdirect.com

Also of Interest

See the AARP home page for deals, savings tips, trivia and more.