Spring Things: 3 Style Items to Add Now
Shopping for new spring clothes was a pre-Easter treat when I was a kid. My mother and grandmother would take my sister and me, and I can still remember the thrill of finding a perfect pair of patent leather shoes: white the first few years — and oh, the trauma of those first few scuff marks! — then shiny black when we hit the magically mature age of 8.

If we were lucky, we might also score a new spring coat in robin's-egg blue, canary yellow or powder pink.

I no longer seek out patent leather shoes once the snow starts to melt (black patent pumps are another matter), but I always try to add a few new pieces to celebrate the start of spring and all its possibilities.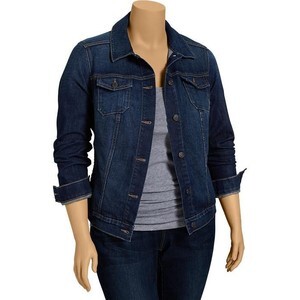 Whatever your age or dress size, this year's offerings include some terrific styles. If you're looking to round out your basic foundation wardrobe, here are three of my own favorites that strike me as smart buys now:

Dark jean jacket. Denim is a perennial style staple, but this year's focus is on the jacket. Not the washed-out look from years past, mind you, but one that's polished and tailored. It should be dark blue, simple and well-fitted (not boxy!), with a bit of stretch. Some nice options are available from Levi's ($88), NYDJ ($140) and (at right) Old Navy ($40). You can wear a dark-blue denim jean jacket over an airy floral dress, with black slacks or tan khakis and a crisp white shirt, or even over an LBD (little black dress) for a night out. Think of it as a hip addition to your spring closet — and as something you'll wear through summer and into the fall.

Tote bag. Women carry around more stuff than men — why is that, by the way? — so thank God for handbags! (Or "purses" or "pocketbooks," depending where you live.) And now that we can't seem to leave home without our iGadgets and who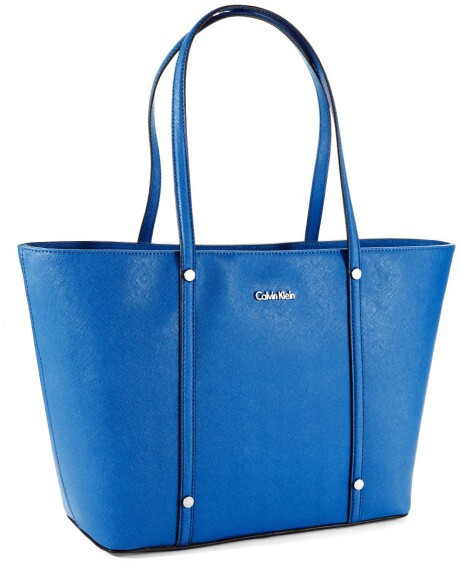 knows what else, tote bags have never been more in vogue — nor more welcome. Every fashion house has its own take on the tote, but wow, can they get pricey! So I tracked down a few styles sure to make you smile every time you swing them onto your shoulder.

A tote in metallic — or in any shade of a trending color such as blue, such as the one at left from Calvin Klein ($92) — could be a nice change. Before you buy, look for lots of inside pockets to put all your techie stuff — that's crucial! Finally, for added security, please consider those that close on top. Other attractive options include a faux leather metallic tote by Zita ($89) or a nylon tote in fun colors from Marc Jacobs ($198).

Get health discounts with your AARP Member Advantages. »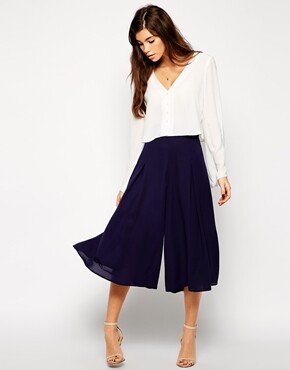 Culottes. They're back, making me grateful I held on to my favorite tan Theory culottes from about eight years ago. Not to be confused with cropped pants, culottes — often called "gauchos" — are much wider at the leg and should extend no lower than mid-calf. (Note, however, that they also look nice when they fall right below the knee.)

The ideal pair gives you a snug fit at the hips but a loose (or even flowing, depending upon the material) feel in the legs. Culottes look best when paired with wedge sandals or flat gladiator-type sandals. Despite what you see in certain fashion magazines, never wear them with pumps! A terrific go-anywhere look, even for the office, is a pair of tan or sand-colored culottes, a white tank or tee, and your new dark jean jacket. Brands to try include Chico's ($89), Eileen Fisher ($278) or Target ($12, and yes you read that right).

What other trends are you thinking of trying out this season? Please share your style plans (or implosions!) with fellow readers by leaving a comment below.

And check out my weekly AARP YouTube series here.

Photos: Polyvore , 6PM, ChrisellFactor

A lso of Interest



See the AARP home page for deals, savings tips, trivia and more.