Style Up: Women, Work and Staying in the Game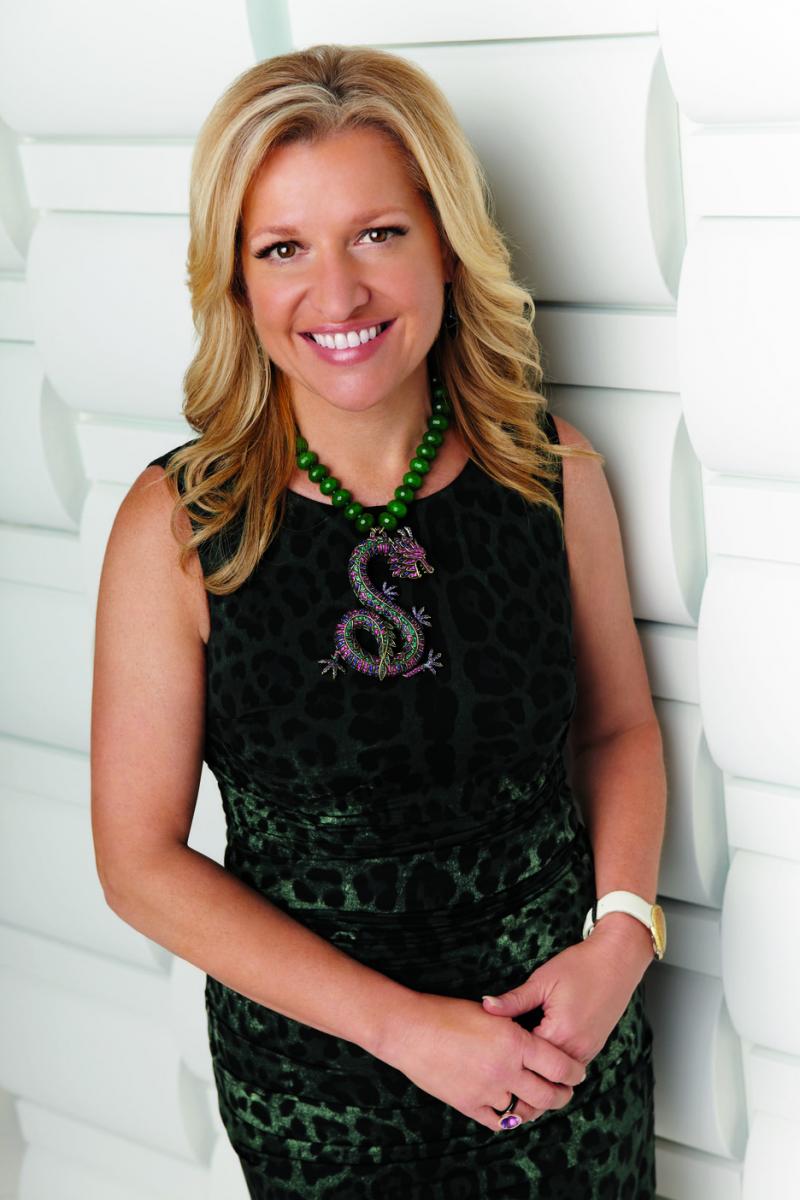 In her neo-feminist book " Lean In: Women, Work and the Will to Lead," Facebook COO Sheryly Sandberg, 43 encourages women to push through fear, skip people pleasing and take more risks. Duh. Thanks Sheryl, but we, the largest, most powerful group of women 50+ ever in history, already know that. Thanks to early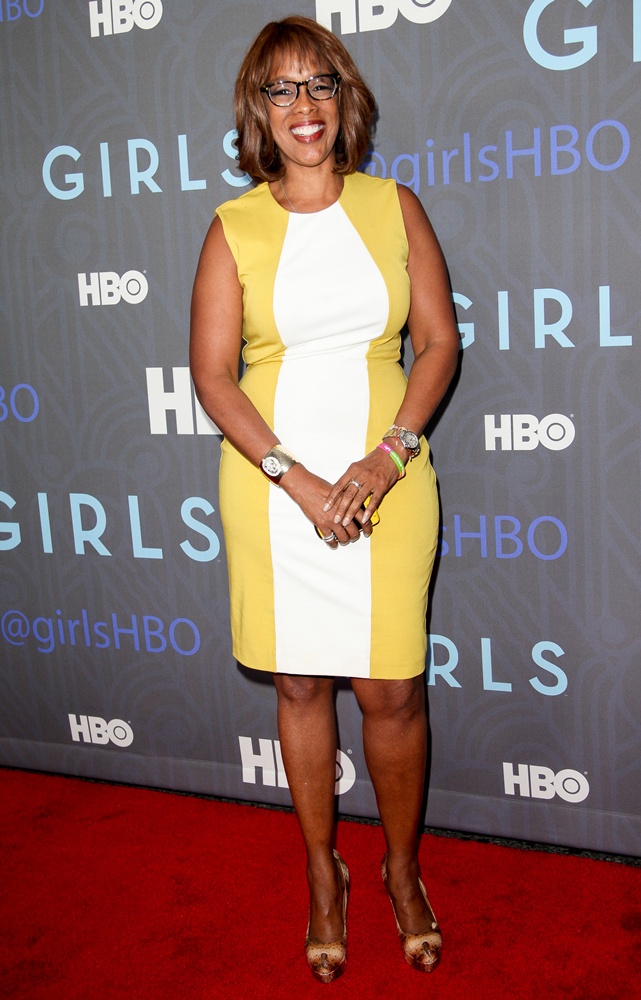 mentoring by heavy hitters like Gloria Steinem and Helen Gurley Brown, we are expert negotiators who rival Oprah for chutzpah and have a special gene that allows us to change husbands and wrinkle creams with equal gusto. Of course name dropping rich peer heroines is easy. A few: Mindy Grossman, 55 CEO of The Home Shopping Network, Stacy Snider, 51 CEO and of Dreamworks Studio, Ellen J. Kullman, 56 CEO of DuPont,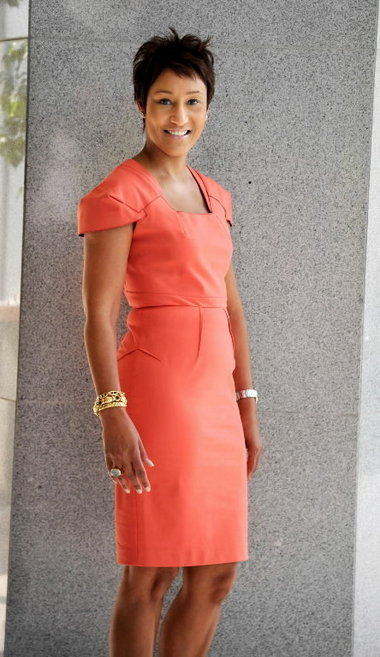 Desiree Rogers, 53 CEO of Johnson Publishing Company, Indra Nooyi, 57 Chairman and Chief Executive Officer of PepsiCo, Gayle King, 58 co-anchor of CBS This Morning , Anna Wintour, 63 editor-in-chief of Vogue and Artistic Director of Conde Nast, Katie Couric, 56 host of her own syndicated "Katie" talk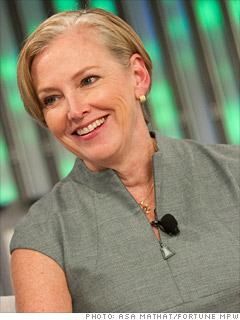 show and Oprah Winfrey, 59 CEO of OWN. Unfortunately most women in their 50s, 60s and 70s are finding themselves underemployed, flat out of work, "in transition," and job hunting ...again. Here are some honest, tough-talking beauty and fashion tips for those millions of fearless, independent risk-takers ...us:

DRESS FRESH AND TECH UP. Walk in the door in a self-assured body-skimming dress with ramped up techie skills and social media know-how and you're way ahead. Make that dress a bold unexpected color to project personality or an icy neutral like pale grey or ivory to spell out attitude and leadership. Check out Mindy's green print curve-hugger, Ellen's grey tailored shift, Desiree's coral cap sleeve slimmer or Gayle's color blocked sheath shift for ideas. This combo makes up for resume gaps or transitional phases when you may have been temping, working from home, or even doing low-level office work to get a cash flow going. Add one eye-popping piece of jewelry and a big gutsy watch for punctuation. No need to spend big --the Michael Kors Tortoise Jet Set Watch ($225, michaelkors.com) and Baublebar's Tortoise Link Collar ($42, baublebar.com) look impressive enough for a CEO and work with every color you'll wear this spring.

SHOW YOUR ARMS AND LEGS. It looks youthful and modern. Don't get hung up on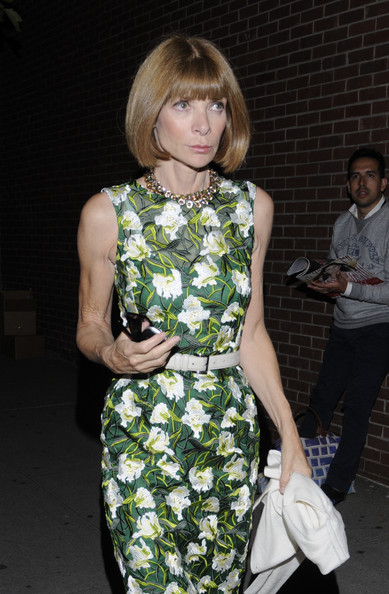 underarm dangle. Even older chic-erinas like Anna Wintour and Diane Von Furstenberg don't let a little arm slack get in the way of going sleeveless. Pair bare arms with bare legs this spring --in super-sheer hose, fine web nude fishnets or use a self-tanner (do your arms and face of course too). If you must coverup, choose a 3/4 sleeve or throw on a buttery leather jacket for edge and spirit.

SPLURGE ON A QUALITY BAG AND A GOOD BLOW-OUT. You don't need a designer suit or a Rolex for credibility anymore but you do need a bag that says something about you and hair that looks shiny, healthy and well-cut even if it's long. HR execs, recruiters and clients check these out like CIA agents hunting for clues.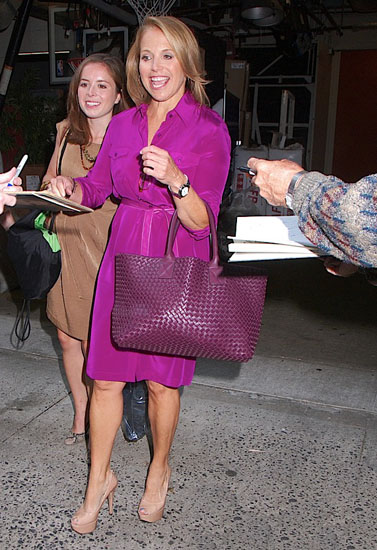 You want to be newsy but super-organized and have enough room for electronics, makeup, glasses and all your portable office paraphernalia, without looking like a shlepper. And treat yourself to a pre-meeting salon blow-out. It will make your day.

You'll also look lean and "IN" without leaning in.

For more beauty & style tips for women 50 + check out my new book The Wardrobe Wakeup, Your Guide to Looking Fabulous at Any Age by Lois Joy Johnson( $15,amazon.com).

Photo credits:

Gayle King: www.aceshowbiz.com

Ellen J. Kullman: money.cnn.com

Anna Wintour: www.zimbio.com

Katie Couric: www.superstarhandbags.hk