The 10 Real Secrets of Ageless Women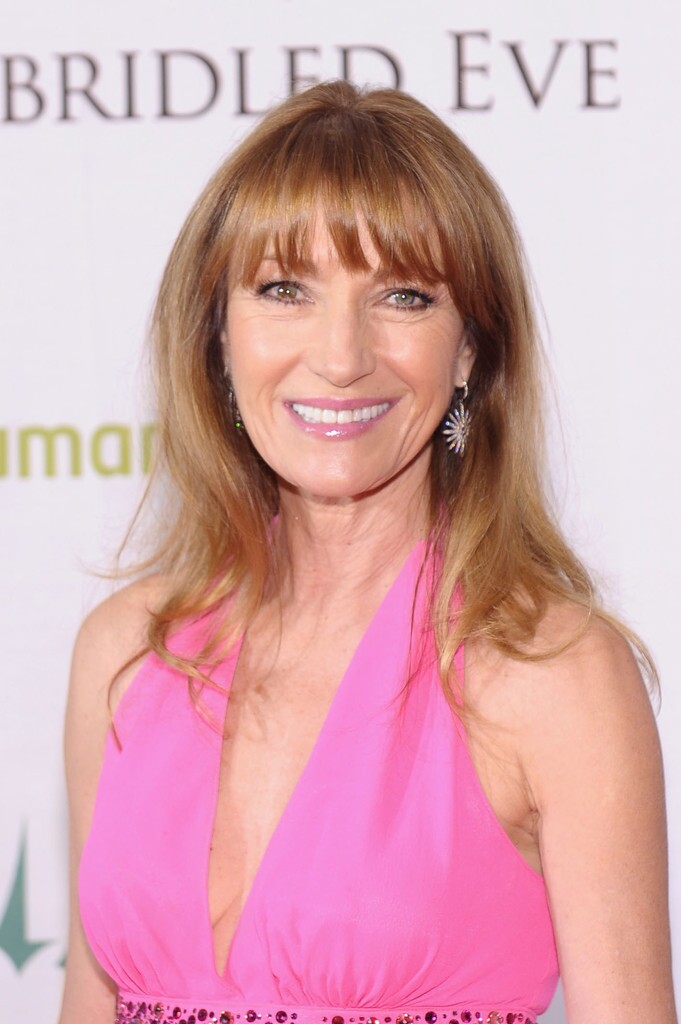 Some women do look better with age. Why? Cosmetic surgery or dermatological procedures can perk things up and certain women admit it. Others claim it's all lucky genes, an addiction to workouts and a strict healthy diet. As a beauty editor, I've worked on photo shoots with nearly every celeb now over 50 and thousands of real everyday women. We're all in the same boat famous or not. My heroines are women who keep their looks intact but don't try to be 25 or 35 again. Here are 10 other things they do:
1. THEY UPDATE THEIR HAIR TO SUBTRACT YEARS. Ageless women have loose, lush, slightly tousled hair. They get "invisible" layers for movement and use volumizing sprays, Velcro roller sets and dry shampoo for body. Smart long hair lifer Jane Seymour, 64, took inches off her mane and added bangs to frame her eyes.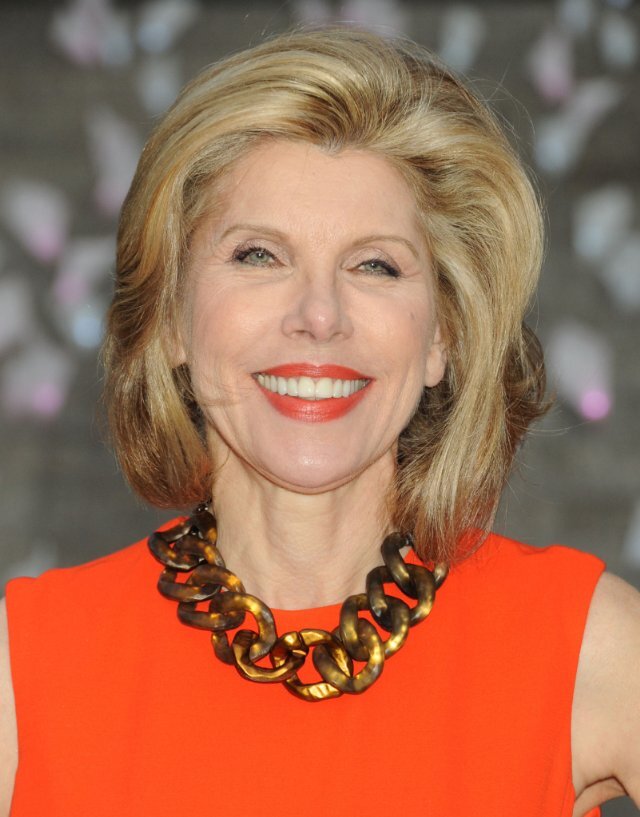 2. THEY USE HAIR COLOR TO BRIGHTEN THEIR SKIN. They go a shade or twowarmer, brighter, lighter or throw in a few highlights (even those with grey hair) to restore radiance and counteract dull or blotchy skin. Check the blonde-over on Christine Baranski, 61!
3. THEY USE MORE EYE MAKEUP NOW THAN EVER. They strategically apply primer, liner, shadows and mascara to enlarge, firm, lift and define their eyes. Yeah it's 10 extra minutes in the A.M. but so worth it. Trade up to shimmery shadow and dense black pencil for a major boost like Sigourney Weaver, 63.
Long-Wear Makeup - A Do or Don't at 50?
4. THEY DO SOMETHING ABOUT THEIR BROWS. Full, extended brows add bone structure and lift saggy lids. Go to a brow pro to learn how to shape or fake your own with powder and pencil.
5. THEY SHOW ARMS AND LEGS ALL YEAR ROUND. They know showing these comparatively slim long limbs elongate and de-age your body whether you're a size 4 or 14, flabby or firm. Stock up on knee-length sleeveless dresses.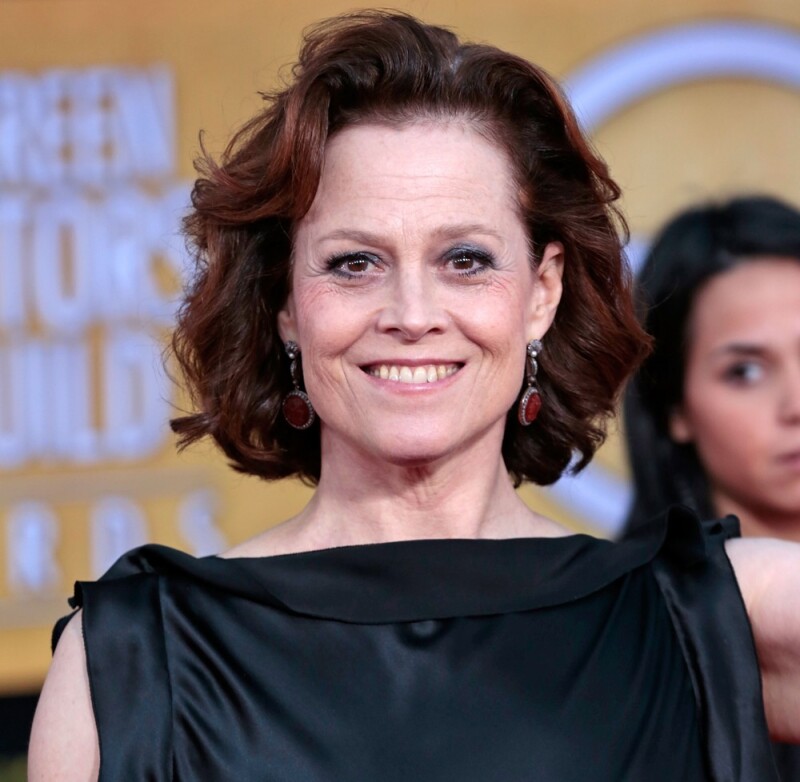 6. THEY WEAR NUDE, PINK OR BRIGHT RED LIP COLORS. They tossed dark lipstick, liner and gloss years ago. Deep wine, burgundy, and brown hues make older lips look severe, thinner and unkissable.
7. THEY DON'T GET BLINDED BY LOGOS AND LABELS. They know the only thing that matters is "Does this make me look amazing?!" Check out sites like Pinterest, shopstyle, net-a-porter and polyvore for ideas then shop sales and your closet.
8. THEY TAKE ALONG THEIR OWN SNACKS. Noshing on calorie packed trail mix and full-fat lattes is not on the agenda. In their totes: water, green juices and raw veggies.
9. THEY WEAR ONE KNOCK OUT PIECE OF JEWELRY. A chunky statement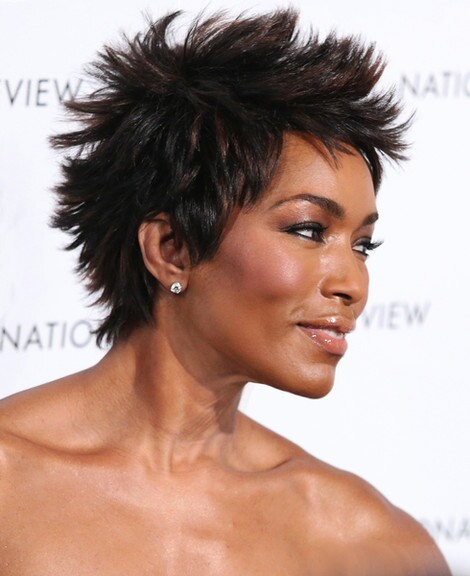 necklace or earrings that light up the face are a must like the diamond studs on Angela Bassett, 56. They know all attention is waist up at meetings, business lunches, interviews, crowded parties and dinners.
10. THEY KEEP HANDS AND FEET GROOMED 24/7. Ragged cuticles, chipped polish and mismatched nails may be charmingly bohemian at 25, by 50 they just look messy and old. File, shape and buff all to a rosy gleam or schedule regular mani-pedi maintenance.
My newest "ageless" secret is BlingGuard BlingDots ($15 for 45 pairs, amazon.com) tiny foam pads that firm up droopy studs...real or faux! What's yours?
For more beauty & style tips for women 50+ check my book The Wardrobe Wakeup, Your Guide to Looking Fabulous at Any Age by Lois Joy Johnson ($16.73, amazon.com).
Photo credits: Jane Seymour, Christine Baranksi, Sigourney Weaver, Angela Bassett
Also of Interest

Join AARP: Savings, resources and news for your well-being
See the AARP home page for deals, savings tips, trivia and more