No hairdresser on Earth will advise you to cut your own hair but lots of smart stylish women 50 + are doing it anyway. We like the idea of saving money, being in control and adding another skill to our set. I'm not suggesting you try a major chop or anything tricky like a chiseled bob but trimming and tweaking your layers and bangs is easier than you think. As a beauty editor I spent years watching hair legends like John Frieda( of Frizz-Ease fame), Sally Hershberger( of Meg Ryan shag fame) Frederic Fekkai of luxury hair brand fame ) close-up in action as they snipped away at models and celebs. I learned a lot. Now in cash-strapped times I have no problem picking up the scissors and neither should you. If you have some kind of bang, and your hair is hair is medium to long, layered and casually tousled you already have the basic take-ten-years-off style so grab your shears and go for it. Here are three ways to stand in for your stylist :

DUSTING DEAD ENDS. Cleaning up splits and frayed tips is crucial. Buy a pair of pro scissors like Revlon Barber Shears ( $13.69,drugstore.com) for accuracy and control. Don't use scissors meant for sewing or your nails.Always work on freshly washed and blow-dried hair styled the way you usually do it ( and this goes for all three tips ! ). Part your hair in back as if making pigtails. Bring half forward and hold it between the index and middle fingers of your non-scissors hand. Your fingers work as a horizontal clip while you snip.Work slowly. Take 1/4 inch off the ends. Do the other side. Then shake out your hair and check your work. Repeat if needed.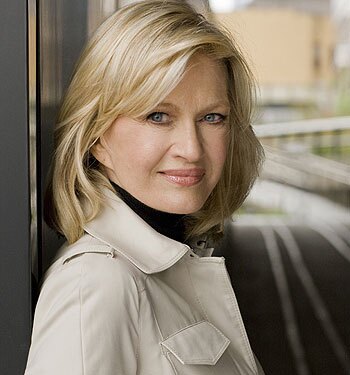 FACE FRAMING LAYERS. All you're doing is adding or restoring ( if they've grown out ) a few pieces around the face for a youthful look. The shortest layer should be around mouth level if your hair is collarbone length, chin level for longer hair. Hold your scissors tips down at an angle and slice downwards to create shorter pieces ( about the diameter of a cocktail straw). Remember to compensate for natural wave or curl since texture causes layers to bounce or spring up and look slightly shorter. And of course work on dry, styled hair since wet hair is deceptive. See Diane Sawyer's 'do to get the idea.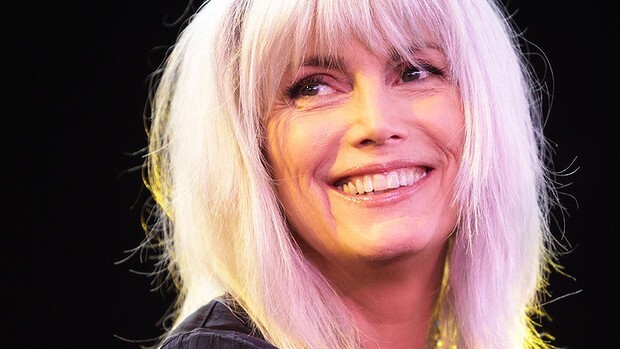 TRIMMING BANGS. Keep full bangs feathery at the ends and brow-covering long like Emmylou Harris' fringe. To trim, lift the entire bang section and twist to a spiral. Holding scissor points up snip into the ends. Let them go and check the length. Repeat the twist and snip again if necessary. For long sideswept bangs the shortest part of the bang should graze the bottom of the brows, the longest section should hit your cheekbone midway. Work freehand here and be guided by your features.

Those decades of salon voyeurism are going to finally pay off !

Look for more money-saving, looks energizing, de-aging tricks in my new book The Wardrobe Wakeup, Your Guide to Looking Fabulous at Any Age ( $14.18, amazon.com).

Photo credits: Model with grey hair, Revlon Barber Shears, Diane Sawyer, Emmylou Harris