The Fanny Pack — No Laughing! — Is Back
When the fanny pack was introduced to American consu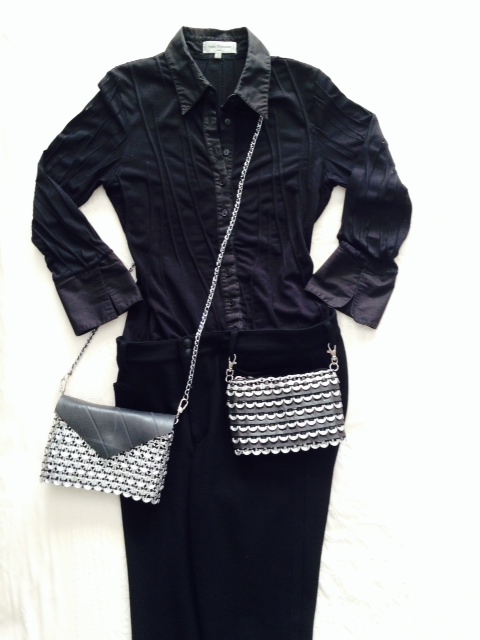 mers in 1988, AdWeek hailed it as "the hottest product of the year."

From there to laughingstock, alas, was a short slide.

But now the fanny pack is back — would someone ple-e-ease come up with a less-goobery-sounding name than that? — and this time it's got both edge and sophistication. You can now have the function, ease and style of a small bag at your waist without feeling like a cluelessly bulbous tourist. Mighty smart!

A new you within reach — Visit AARP Life Reimagined »

I asked some friends if they plan to latch on to the fanny-pack fashion trend. Most extolled the virtues of this hip pouch but bemoaned its lack of style.

Far be it from me to call my friends wrong, but ... friends, you are wrong. The "fanny pack reimagined" —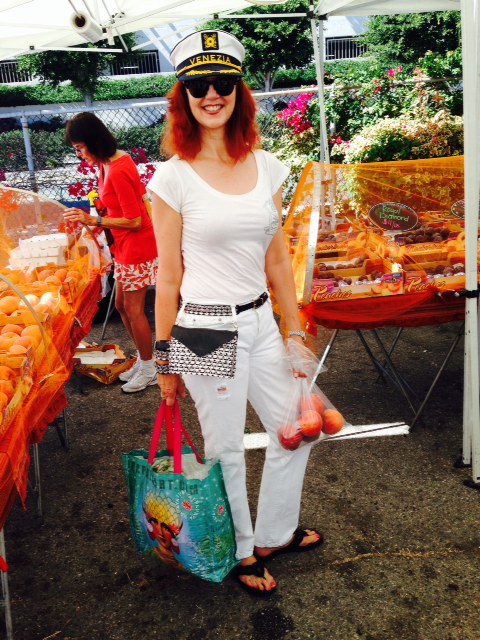 I cite a few favorites below — is fresh, smart and cool. And now, no cringing is necessary!

The belt-loop bag. These edgy items from Glad Rag Bags sport traditional chain straps, but they can also be snapped onto your belt loops (as company founder Linnea Duvall does at left) for hands-free style — the better to shop with, my dear!

Because they are made from "upcycled" materials such as soda can tabs and rubber inner tubes, the bags are virtually indestructible. Zippered or flip-top, they're sized to safely conceal essentials for a day of shopping or a night on the town. (To transform a Glad Rag bag into a fab clutch, simply tuck the strap away.)

Oh, and if you want to get a little wild, check out the Hipsters for Sisters leopard-print hip bag; the chain can be worn around the hips or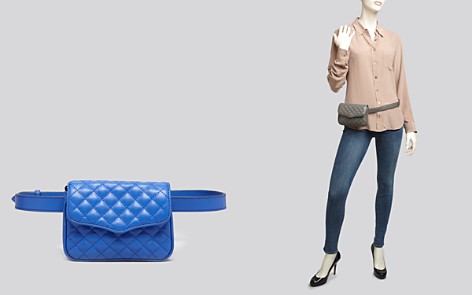 across the body.

A belt that's a bag. Now here's something clever: an adjustable belt with a cute bag attached, creating a bona fide "two-fer." The resulting look is more bag than pouch — très attirant to this fashionista. One attractive option is the Rebecca Minkoff Quilted Belt Bag at right. (It comes in black, too.)

As for the model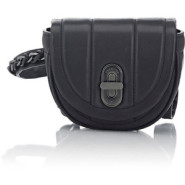 at left from Rag & Bone, I suspect its distinctive shape might look especially attractive over a winter coat. Both of these meet my Rules of Cool.

Get discounts on hotels, airfare, car rentals and more »

The modern pouch bag. The traditional fanny pack we all came to know and loathe was more of a slouchy pouch than a structured bag like the ones above. But that doesn't mean the classic model hasn't retained certain charms.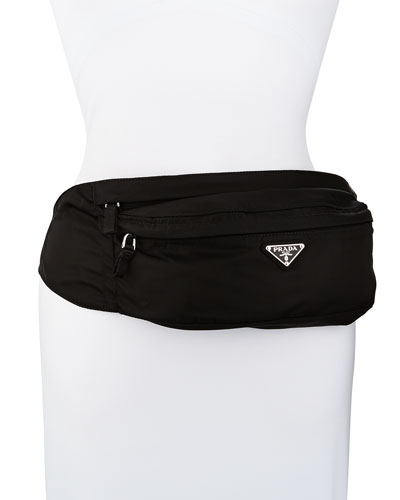 Boasting the iconic black nylon and silver hardware of the brand, the Prada Tessuto Montana Belt Bag (right) gets my vote for best all-around hip bag. Perfect for a walk in the park, a long bike ride or the last dance of the night — and it will never go out of style. At the other end of the price spectrum, try a simple corduroy one from American Apparel. They come in loads of shades, just in time for fall.

A quick word about theft deterrence: Keep any fanny pack safely positioned on your hips or in front, never in the back, especially in crowded — dare I say "touristy"? — areas.

Photos: GladRagBags, Linnea Duvall (with permission), Bloomingda le's, Polyvore, Neiman Marcus

A lso of Interest



See the AARP home page for deals, savings tips, trivia and more.