Tressed to Kill: Is Robin Wright's Crop Right for You?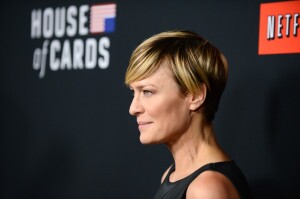 The beauty equivalent of the power suit was born the day Robin Wright cut her hair to play Claire Underwood on House of Cards.
Now short, sexy crops - think Kris Jenner, Halle Berry or the newly shorn Sharon Stone - are on every woman's mind. Fed up with "high-maintenance hair," many of my 50+ girlfriends are also thinking about getting a major chop this summer. But is it a good idea?
To answer that question, I turned to top Manhattan hair stylist Gad Cohen. Though Cohen manages the flowing manes of Jaclyn Smith and Jane Seymour, he also recently took Glenn Close from long to short. Here are his four best styling tips for would-be bobbers:
Realize that short isn't always a sure thing. If you're considering a shortie cut, first take a look beyond your face and features to your body, neck and jawline. Short hair flatters a womanly figure if your body is firm and very curvy, with broad shoulders like those of Halle Berry or Kris Jenner. But hold off going super-short if you're extra busty, overweight or have a saggy jawline or wide neck; body types such as these benefit from the volume of longer hair as a way to balance out their proportions.
>> Sign up for the AARP Health Newsletter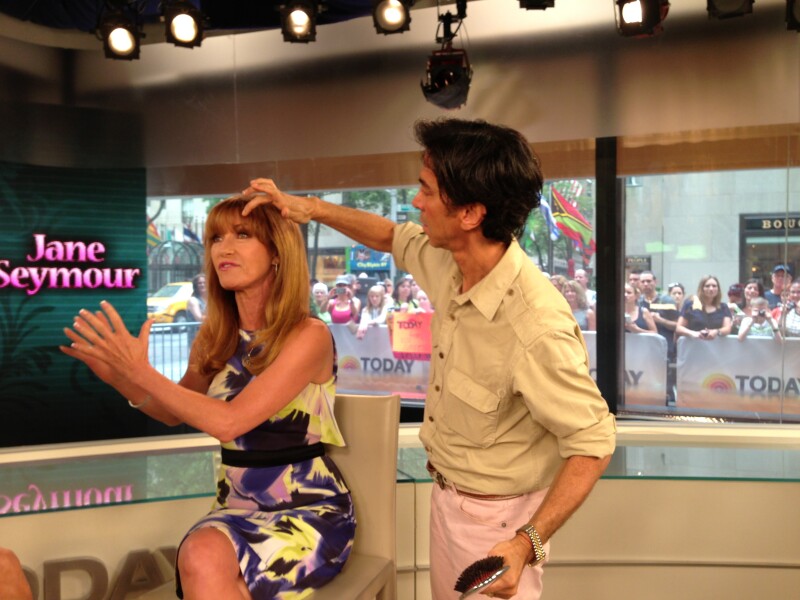 Ease into it. Try going shorter in stages. "I recently cut six inches off Jane Seymour's hair and added bangs," reports Cohen,"and for her that was enough." Longhair lifers often find that a hybrid chin-length bob, shagged in long layers, is their most comfortable version of short. For a chic and sexy look, go even shorter with a so-called gamine cut like Robin Wright's. To keep the cut feminine and modern, ask for "a piece-y look" around the neck and ears; the last thing you want is a shaved nape or sideburns. Long, feathery bangs can be worn straight or swept to the side to disguise crow's-feet or forehead creases.
Keep the look "undone" to keep it fresh. Short hair that's stiff, clipped, overstyled or obviously "spiky with product" says artifice, not innovation. Even when it's straight from the salon, short hair should have a slightly grown-out look that's offhand, casual and loose. Check out some recent photos of Glenn Close or Sharon Stone for inspiration.
Sport a cut to dye for. "I'm not a fan of gray hair at any length," says Cohen. "For me, color enhances mature skin tones, helps soften lines, adds warmth and energy to the face and gives women a more youthful appearance." That said, if you plan on going short and gray, go short first, then think about going gray again. Short hair is "statement hair," so it deserves a sassy kick: bold blonde, rich brunette, vibrant red. Just look at Sharon Osbourne or Angela Bassett!
>> Get travel discounts with your AARP Member Advantages.
For more beauty and style tips for women 50+, check out my book, Wardrobe Wakeup: Your Guide to Looking Fabulous at Any Age.
Photos: Robin Wright by Jordan Strauss/Invision/AP; Today show photo courtesy Gad Cohen
Also of Interest

See the AARP home page for deals, savings tips, trivia and more