What Women of America Really Wanted for Mother's Day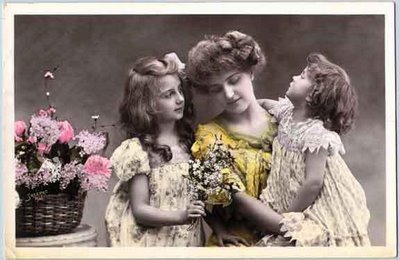 Mother's Day is big business. Over $18 billion was spent in the U.S. in 2012 (an increase of 8% over 2011) on Mother's Day celebrations including flowers, candy, meals, and other gifts. Based on industry forecasts, this year the total was probably higher.

Every mother I know loves the special recognition, me included. I appreciate that my husband and daughters let me sleep in a little longer, bring coffee and newspapers to my bed when I finally decide to open my eyes, walk the dog, prepare a luxurious breakfast, and clean up afterwards, usually accompanied by some lovely flowers, handmade cards, and special "Whatever You Want to Do, Mom" plans. What's not to like?

It's a sweet ritual, and one that is repeated in households throughout the country on Mother's Day, as it has every year since 1908. While most women feel grateful for the flowers, cards, and mini-vacations from household chores - albeit short-lived - that this occasion offers, countless more are wondering why they aren't getting the one gift that they - and their families - want and need more than any other: a job. And preferably a job that pays the same salary as it pays a man for doing the same exact work.

It's a paradox, and a national travesty. This week, as many of us celebrated Mother's Day, a lovely tradition when we (rightfully so) honor women around the country, shouldn't we also focus on the statistics surrounding women and work?

The More You Know

Last year, a report by the Bureau of Labor Statistics showed that of the 1.3 million jobs created in 2011, some 90 percent went to men. Women gained just 149,000 jobs. What's more, while you might expect men to recover more jobs since more men were put out of work, there are some signs that things have gotten worse for women, with no signs of improvement. Looking at the data since the end of the recession in July 2009, men gained 600,000 jobs while women lost 300,000 jobs.

Worse still, 97 percent of full-time working women were in jobs that typically paid men more, according to an analysis by the Center for American Progress. Of the 534 professions listed by the Bureau of Labor Statistics, women on average earned more than men in only seven of them. And in the seven occupations that women earned more, the wage difference is quite small.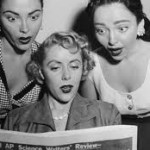 To compound the problem even more, women continue to be penalized for being mothers, or potential mothers. As unemployed women look for work, experts say that cultural biases may hinder their search. While antidiscrimination laws prohibit the practice, some employers may believe that male workers will put in longer hours or be more dedicated to their jobs simply because they are not the ones who are, or will be, mothers.

According to a recent ABC News report, an out-of-work man may benefit from an employer's sympathetic assumption that he's the family breadwinner, even though American families have come to depend on women's income far more than ever before. Myra Strober, a professor of education and economics at Stanford University said,

There's a lot of evidence that historically when jobs are scarce, employers favor men because they feel that it's up to men to earn a family wage and support their families.

And the older a woman gets, the more dire the situation becomes. A recent report from AARP's Public Policy Institute, An Uphill Climb: Women Face Greater Obstacles to Retirement Security, clearly states that women earn less, and there are serious consequences, including lower Social Security benefits, lower retirement income, and greater poverty at older ages. Take a quick look at these statistics from the report:

In 2012, full-time working women aged 55 and older typically earned 76 percent of men's earnings.
Women's average annual Social Security retirement benefit was 78 percent of men's in 2012.
In 2010, the typical woman's retirement income was 59 percent that of the typical man's.
In 2011, the poverty rate for women (age 65 and older) was 73 percent greater.
What can we do?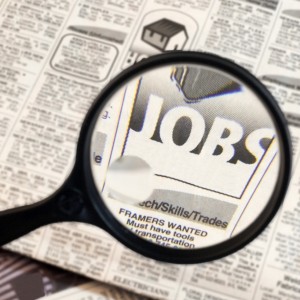 Become a grassroots activist. Start by sharing this, and similar articles, with other women, with government leaders and corporate heads, to make sure they understand how dire, and utterly unjust, this situation is. Women should not be penalized for taking sabbaticals to care for children, an ill spouse or parent. Women should not be penalized simply because they are women and have children, or might have children in the future. Women should not be penalized because they take their parenting responsibilities seriously and are grappling with the challenge of finding a balance between work and family. And certainly, women should not be penalized because they are getting older. Get mad, and make others get mad right along with you.

Less than 17% of global news focuses on women's issues. If we work together we can make "women and work" the #1 news story of the year. That would be the perfect Mother's Day gift for all women . . . next year.

 And remember this: We can't control getting older . . . but . . . we can control how we do it.  I want to hear from you! Leave your questions and ideas for living your best life after 50 in the comments section below. Connect with me on Facebook, Twitter and, of course, my blogs on AARP.org and www.bestofeverythingafter50.com. And please let me know what you'd like to see in future episodes of "The Best of Everything After 50"³!  In case you missed it, CLICK HERE to watch the trailer to give you a sneak peek of what's in store. Thanks for reading and watching!

Photo credits: whatwillmatter.com, bestofeverythingafter50.com



Also of Interest

Join AARP: Savings, resources and news for your well-being


See the AARP home page for deals, savings tips, trivia and more