A Boomer's Guide to D-Day
By Bill Hogan, June 3, 2014 09:41 AM
Seventy years ago - on June 6, 1944, commonly known as D-Day - World War II took a dramatic turn with the Allied invasion of Normandy.

The Allied landings - overseen by General Dwight D. Eisenhower - were conducted in two phases: an airborne assault shortly after midnight, and, beginning at 6:30 a.m., an amphibious landing of Allied infantry and armored divisions along a 50-mile stretch of the French coastline.

Boomers were not, of course, around for that, but growing up we had lots of ways to become acquainted with D-Day and the Americans who made up, as journalist Tom Brokaw later put it, "the greatest generation any society has ever produced."

The Longest Day, the 1962 Darryl F. Zanuck film based on Cornelius Ryan's classic book of the same title, re-created the Normandy invasion hour by hour with an all-star cast that included John Wayne, Henry Fonda, Robert Ryan, Robert Mitchum, Richard Burton, Sean Connery, Rod Steiger, Red Buttons and Paul Anka.




And how interesting to us that a little toy - the Acme No. 470 clicker, made in England - could play such an important role on D-Day. Allied paratroopers were issued the clicking "crickets" to communicate with other airborne troops in the total darkness of night immediately preceding the landings on June 6. Here's John Wayne introducing the cricket in The Longest Day.


>> Sign up for the AARP Leisure Newsletter

"Now YOU change World War II history in this realistic INVASION GAME," the box for D-Day, the board game originally released by Avalon Hill in 1961, breathlessly announced. What I most remember about the game is that you had to choose where to invade, which could make all the difference in how things turned out, and that it could take hours and hours to play.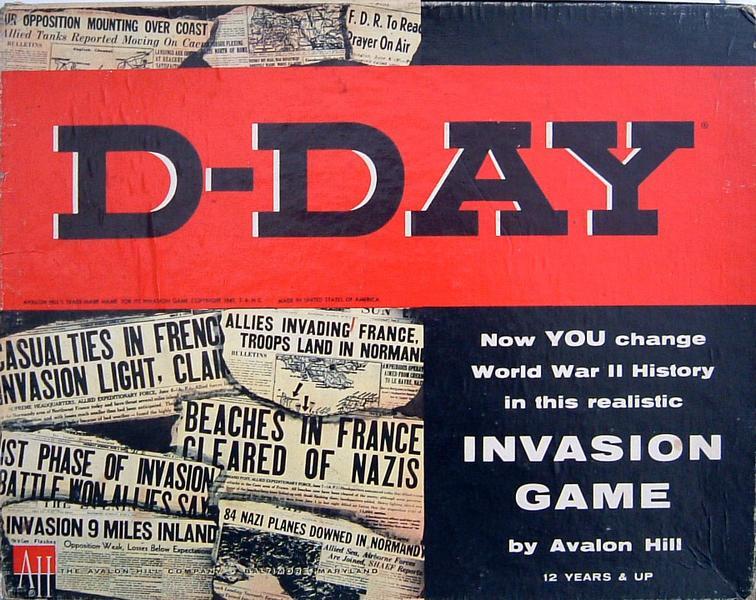 There was even a D-Day comic book, though it was one of those titles that came out only once a year. The first issue of D-Day was published by Charlton Comics in 1963; the second issue was published on the 20th anniversary of the invasion. Here's a panel from the 1964 edition by legendary comic book artist Wally Wood: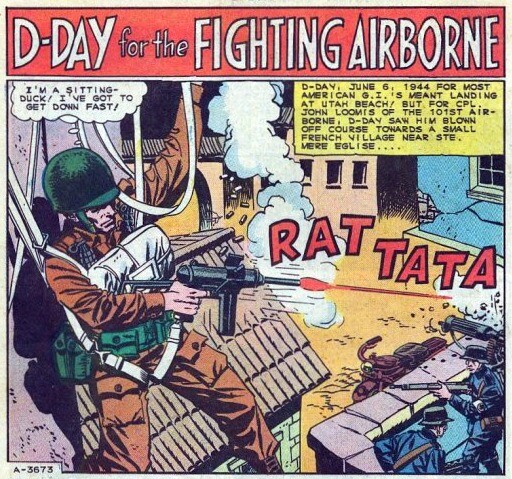 In school we read The Diary of a Young Girl - the journal kept by Anne Frank while she was in hiding for two years with her family during the Nazi occupation of the Netherlands. "Is this really the beginning of the long-awaited liberation?" she wrote on hearing the BBC's "This is D-Day" broadcast. "Will this year, 1944, bring us victory? We don't know yet. But where there's hope, there's life."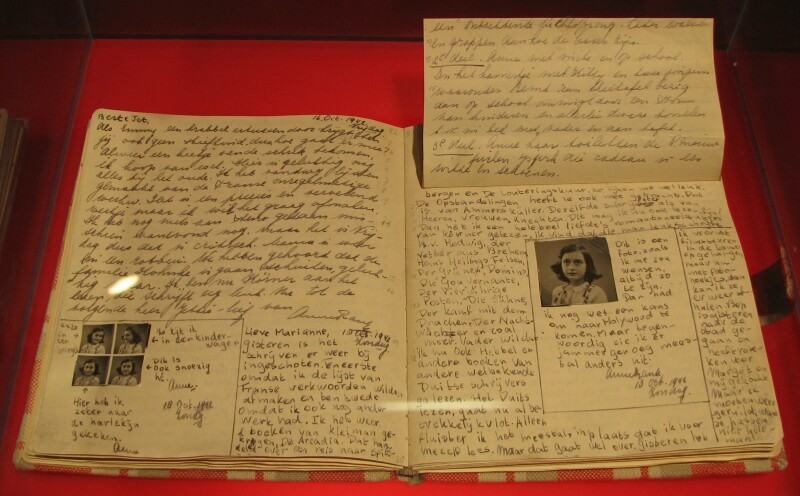 >> Get travel discounts with your AARP Member Advantages.

We read The Catcher in the Rye, too, and somewhere along the line I learned that J.D. Salinger landed at Utah Beach on D-Day. Other famous people were part of the Allied landings, including Yogi Berra, James Doohan (Scotty on Star Trek), Charles Durning, John Ford and Alec Guiness. Here's Berra, in 2009, talking about his experiences that day:

Maybe you saw one of these Eisenhower dolls a little while back on the reality TV series Pawn Stars. After V-E day Eisenhower invited Louis Marx, the patriarch of Louis Marx & Co., to join him as an industrial adviser in Germany, and this figure - which one collector calls "very rare" - may well have been Marx's way of paying tribute to Ike.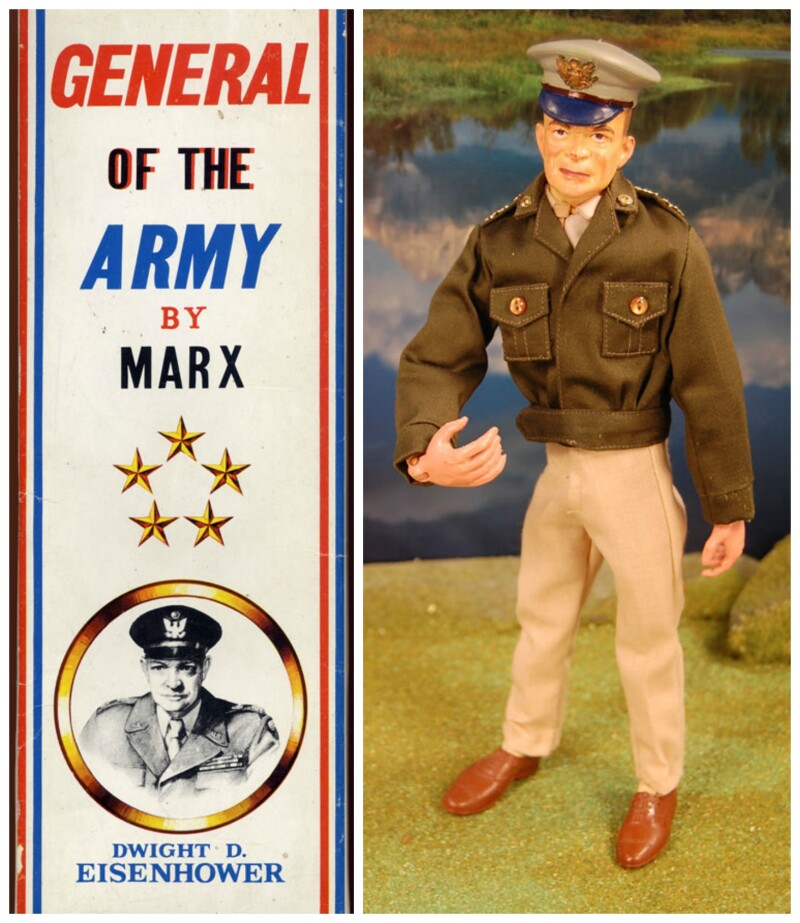 Boomers came to know another Army general - George S. Patton Jr. - through George C. Scott's Oscar-winning portrayal of him in the 1970 motion picture Patton. The film opens with an abbreviated and sanitized version of Patton's profanity-laced speech to troops of the Third Army on June 5, 1944, the day before the Normandy landings.
Photos: Crickets (The Kennet Valley at War Trust); D-Day game (Wikipedia); Anne Frank diary (Heather Cowper via Wikimedia); Eisenhower figure (Stewart's Attic)


Also of Interest



See the AARP home page for deals, savings tips, trivia and more