A Different Type of Long-Term Care, Resort-Style
By Laura Hahn , January 21, 2015 01:44 PM
I used to cringe when the staff at Pop Pop's nursing home called him "Sweetie."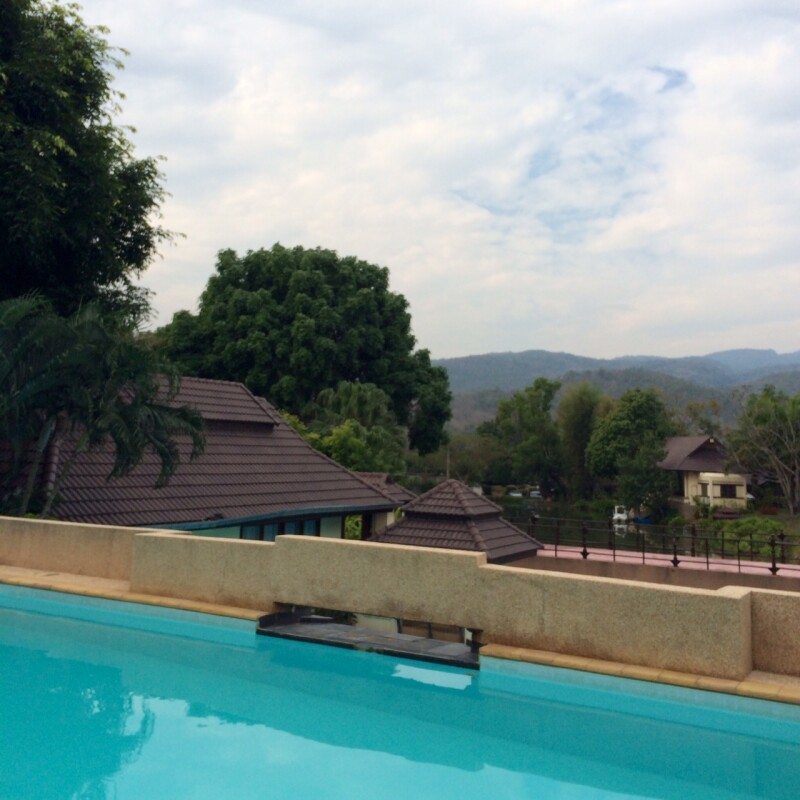 Bernie would have been fine. Mr. Covitch would have been better. Sweetie, to me, wasn't a name you'd call a man who identified as a military officer, a business owner and a father of three. It was just too cute and too casual.
So when I recently visited a long-term care resort in Thailand, I initially was struck by how the owner insisted on calling residents guests. Well, "care guests," to be exact. The facility doubles as a resort, too, with "hotel guests" of all ages.
The visit was part of a Miami University undergraduates study abroad course. As a master's student in gerontology here in Thailand, I tagged along. I'd read about medical tourism and knew Thailand was a popular destination, particularly for Westerners. But I'd never seen a care facility in the style of an international getaway, beyond the likes of The Best Exotic Marigold Hotel.
Make resolutions with staying power! Sign up for our free programs to make 2015 your ReNew Year!
I certainly can't recommend this particular community, as I only visited once and left with several reservations, namely questions about oversight, quality of care and accessible design. (Plus, residential choices must suit the individual, of course, and everyone is different.) But the tour itself was fascinating, starting with the intentional language of "guests." Here are some more observations:
Shared space. Although there are no joint activities, all guests eat at the same restaurant and use the same gym and pool, encouraging intergenerational dialogue. The owner told us that one care guest enjoys sitting on her terrace and meeting new people as they arrive.
No rules. Or at least they're kept to a minimum. The goal is to give older adults maximum freedom. One example: Alcohol is allowed. In resort fashion, there are even minibars in the equivalents of assisted-living rooms.
Uniforms for caregivers. Rather than wear scrubs of their choice, as you often see in the United States, staff providing direct care wear formal uniforms, which include nursing caps. The thought is that professional attire reassures care guests and helps them maintain dignity as others assist them in oftentimes uncomfortable situations, like bathing or toileting.
Choices, choices. The restaurant menu has more than 100 Thai and Western-style options. Guests are invited to pick whatever they'd like, and order within a four-hour window. There is a guest who prefers to eat alone, for example, so she always has dinner around 9 p.m.
>> Get discounts on health services with your AARP Member Advantages.
Surprisingly affordable. For the smallest room and most basic level of care, the monthly cost at this particular resort is $1,200, a price that may be quite reasonable compared to facilities elsewhere, especially in Europe and North America.
It should be noted that the facility opened just last year, and so far, it's home to fewer than 10 guests. Are they satisfied with their care? Is the model sustainable? As the number of guests grows, the owner anticipates changes. Logistically, more people means fewer options. What will give?
But the concept of a care resort is intriguing. As we reconsider our long-term care system, it can't hurt to look far and wide for innovative ideas to implement at home.
Photo: Laura Hahn
Also of Interest

See the AARP home page for deals, savings tips, trivia and more